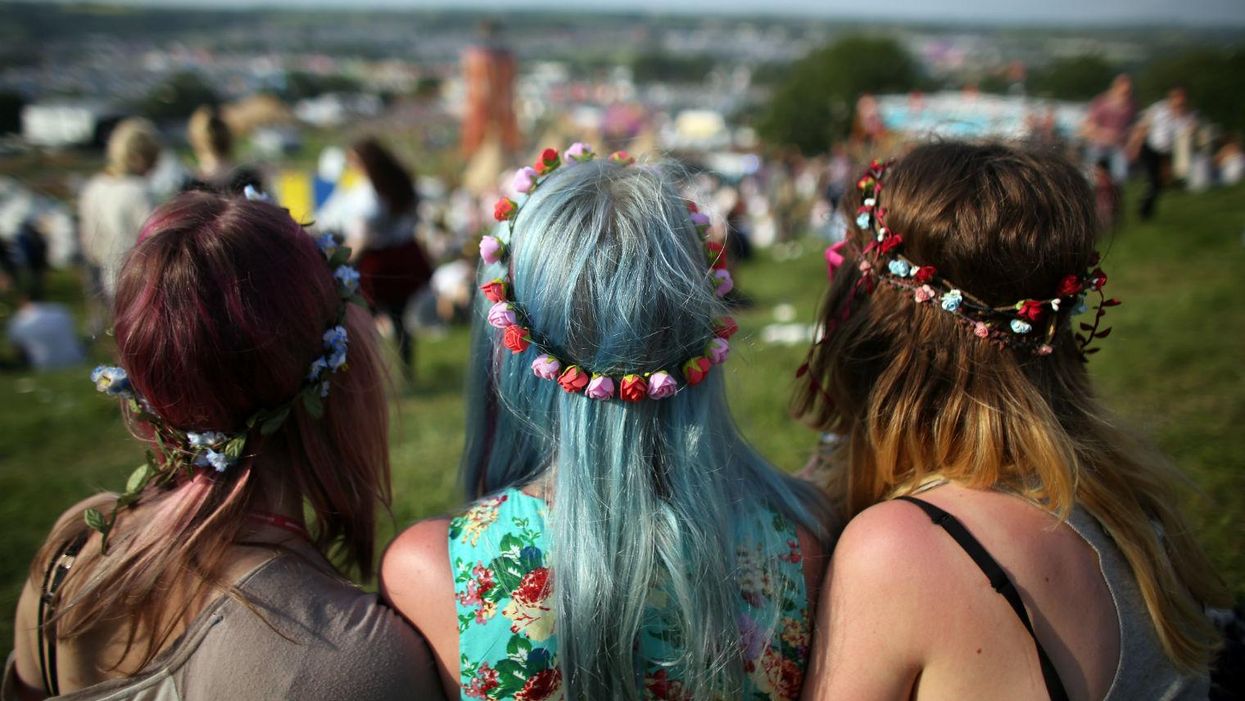 This just in: some people at music festivals take drugs. Illegal drugs.
Addiction treatment website DrugAbuse.com looked at more than 3.5 million Instagram posts to determine which drugs were most commonly referenced at 15 different music festivals, mostly in the US.
Monitoring posts about taking drugs on social media is possibly not the most watertight data collection. But taking the methodology with a pinch of salt, the figures shine some light on who is taking what, and where: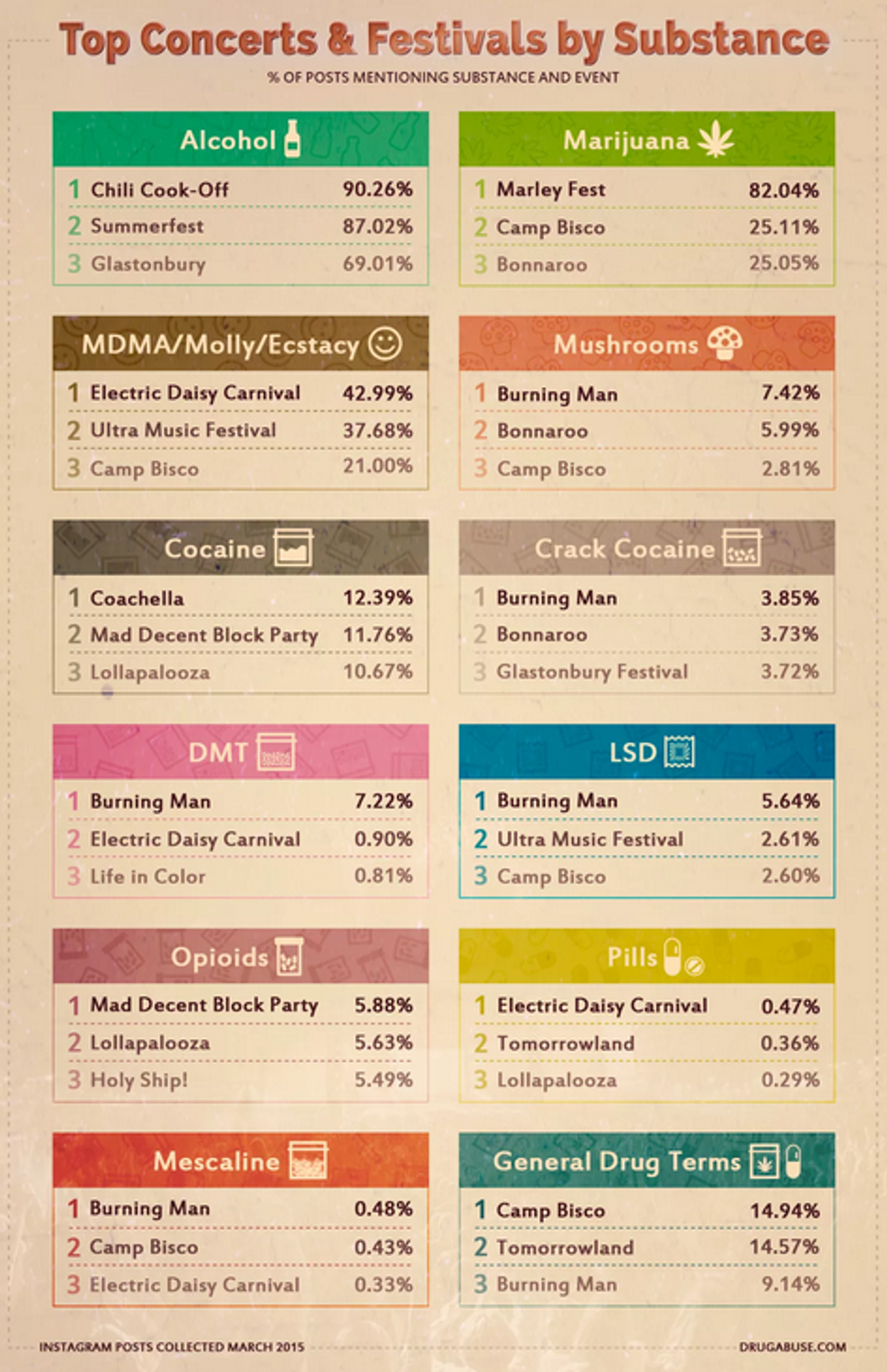 No surprises that weed comes out on top at Marley Fest. And if you've ever been to Electric Daisy Carnival you can probably tell the people bouncing around and grinding their teeth are rolling on a fair bit of MDMA.
It also makes sense that if you can afford tickets for Coachella - which costs at least £240 - you'd be more likely to splash out on cocaine.
Glastonbury proudly flies the flag for the UK by coming in third for alcohol and - of all things - crack.
Perhaps the oddest reveal from the study is how many people are publicly posting about drugs on Instagram.