Presenting the truck route from Jordan to Iraq that crosses some of the most dangerous territory in the world.
The route, which truckers use to deliver everything from apples to antibiotics, is beset by bandits, militia and Isis militants.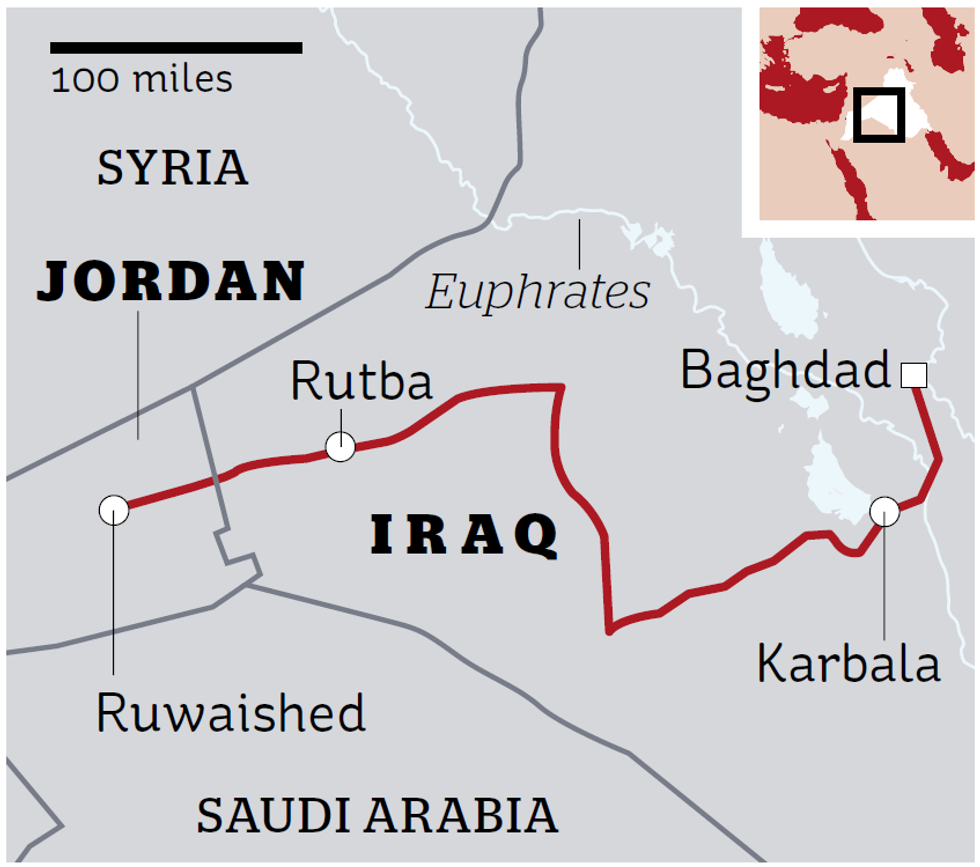 The Iraqi government maintains a lone outpost on the Jordanian border for custom checks, but then the truckers face hundreds of miles through a lawless land.
There are Iraqi government troops. They are dropping bombs out of the sky. The cities are under siege. Checkpoints. Detours. You can't go. There are bandits – everybody wants a piece of your cargo. And between the Islamic State and the Shia militias, you are taking your life in your hands.
Sallah Ali Addin, an Iraqi driver from Fallujah
Before the US-led invasion of Iraq in 2003, up to 2,000 trucks might have entered Iraq daily from Jordan, but that number soon fell to around 400.
Today, only around 30 drivers a day brave the route, which has grown ever more important for keeping the besieged towns of Fallujah, Ramadi and Mosul supplied.
And why do the drivers risk everything to do this? The prospect of double or triple wages.
Right now, Jordan is western Iraq's lifeline. We warn [drivers] them that the road is very, very dangerous, but they can't say no to the money.
Mohammed Kheir Dawood, head of the Jordan Truck Owners Union
More: [What life is really like under Isis rule]1