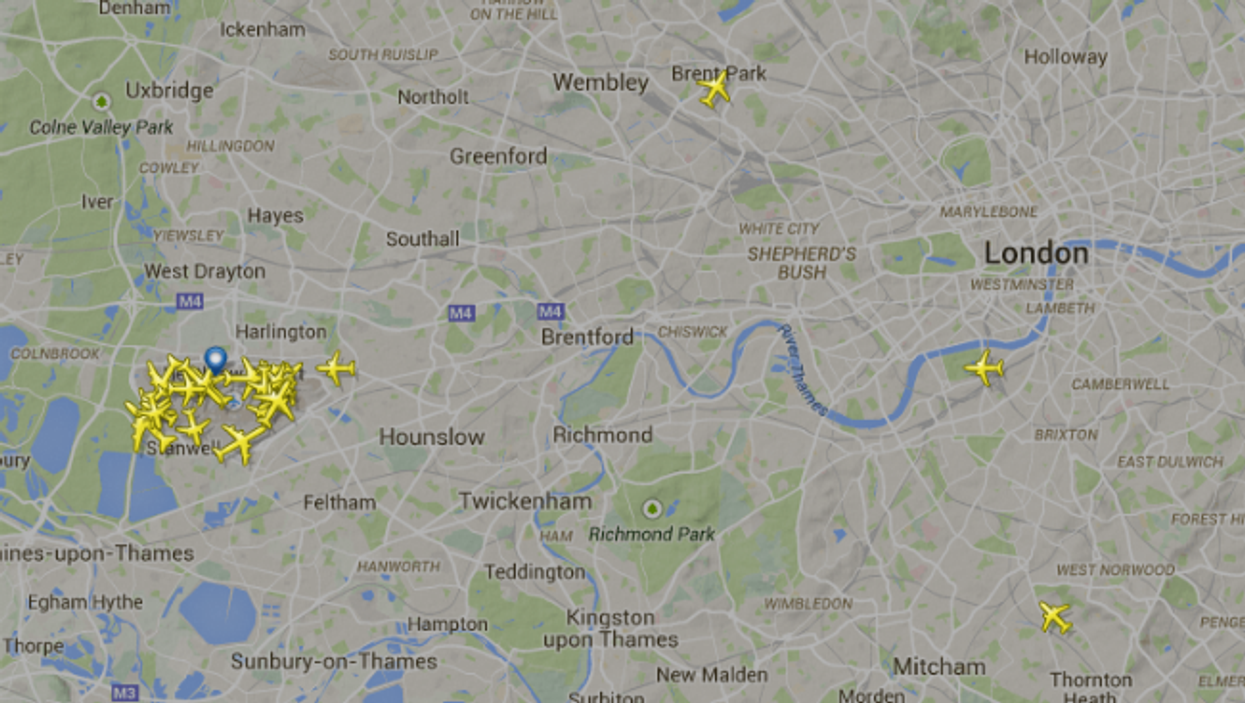 A computer failure caused chaos and confusion in the skies above London.
Europe's flight safety body Eurocontrol had said all London airspace would be closed until 7pm, sparking panic among passengers.
The website FlightRadar24 showed a distinct lack of flights above London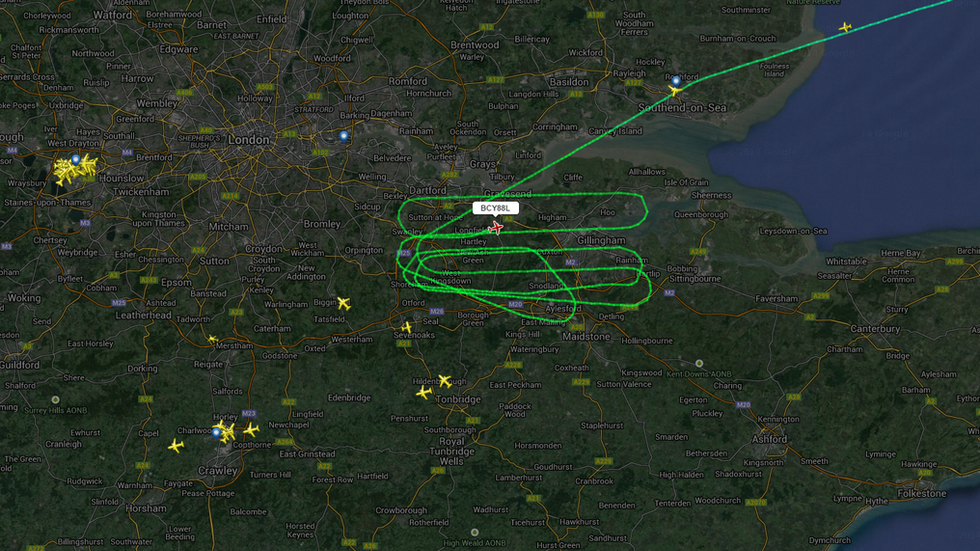 Planes heading into UK airspace were left with nowhere to land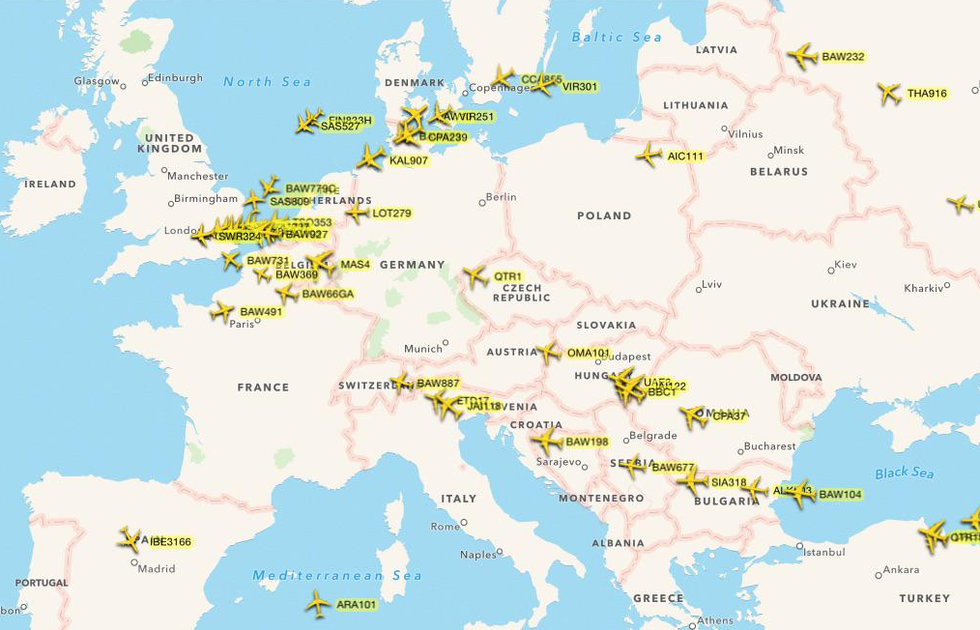 All the planes are scheduled to land at Heathrow Airport
In the UK, Nats (formerly the National Air Traffic Services) confirmed a "technical problem" at Swanwick air traffic control centre but by around 4.30pm said the system had been restored.
"Following a technical failure at Swanwick, the system has been restored and we are in the process of returning to normal operations," a statement said.
"We apologise for any delays and the inconvenience this may have caused. Further information will be released as it becomes available."
Just to underline the chaos that would have been caused by a prolonged closure of airspace to passengers not just in London and the south-east, but across Europe and the world, Nats recently issued a visualisation of what an average day of flights above Britain looks like.
Meanwhile airports warned passengers to expect delays.
More: [Planes are avoiding Ukrainian airspace after the Malaysia Airlines flight]2