Corinne Hutton is a single mother who had both her hand and legs below the knee amputated three years ago after acute pneumonia and septicaemia.
She has posed in bodypaint which attempts to visualise the organs in her body, as part of an awareness campaign.
She has been waiting on the list for two years for a double hand transplant, as she requires suitable hands that match her blood group, skin tone, and hand size.
Picture: John Linton/PA Wire
The first double hand transplant in the UK took place in July at Leeds General Infirmary, and the same surgeon, Professor Simon Kay, will perform Ms Hutton's operation on the discovery of a donor.
Four months after losing her limbs, Ms Hutton walked a mile through Glasgow on prosthetic legs to raise awareness of her charity, Finding your Feet, set up to help other amputees.
The images from the bodypaint photoshoot, which were released to coincide with organ donation week, were projected onto landmarks across London, including the National Portrait Gallery.
Picture: John Linton/PA Wire
Sally Johnson, director of organ donation and transplantation at NHS Blood and Transplant, said:
The images of Corinne are very striking and draw important attention to some of the organs, tissue and limbs that can be donated; saving or transforming lives.

Transplants can only take place if people are willing to donate and sadly around three people a day die across the UK in need of an organ transplant due to a shortage of people being willing to donate.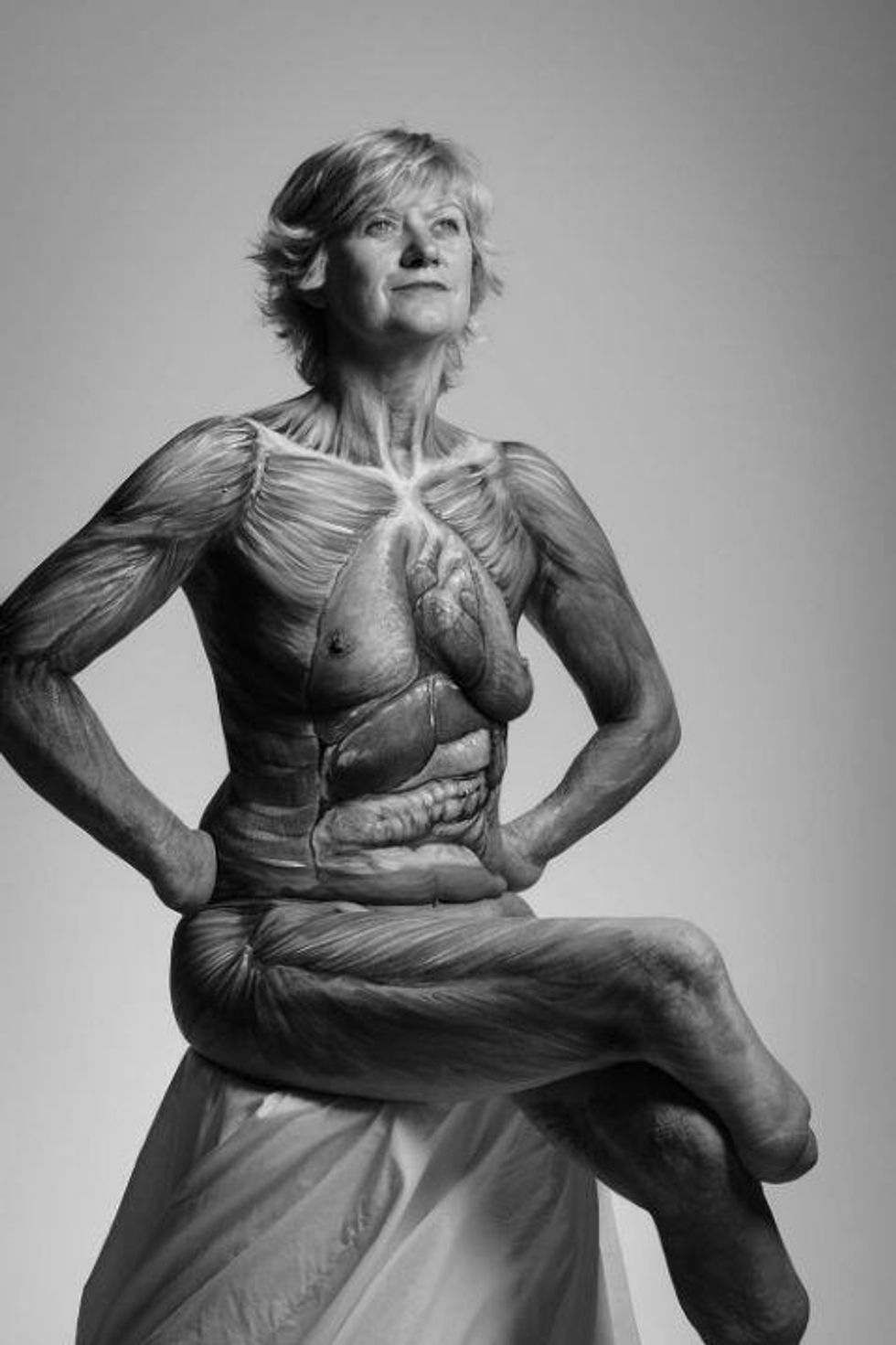 Picture: John Linton/PA Wire
I really hope that the images of Corinne will grab people's attention and encourage them to talk to their families about whether they want to be a donor.
You can join the NHS organ donor register by visiting the website or calling 0300 123 2323.
HT Mirror