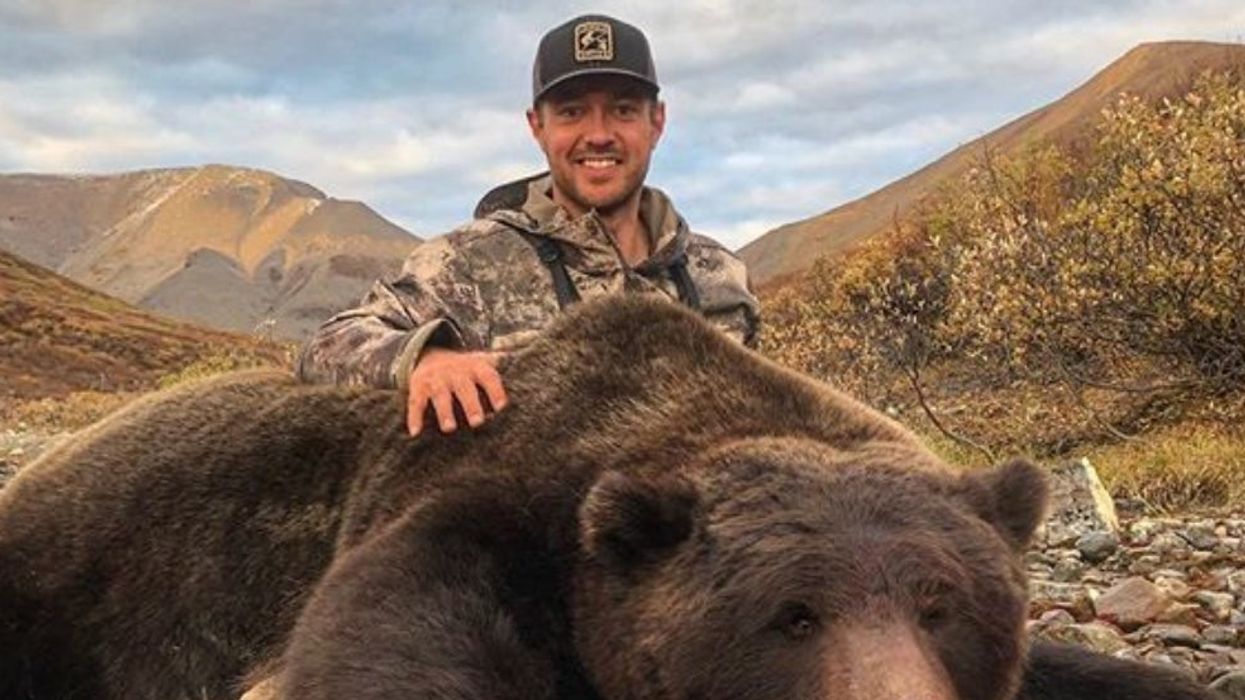 Tim Brent/ Twitter
Former ice hockey star, Tim Brent has been heavily criticised on Twitter after he shot both a grizzly bear and a moose.
The 34-year-old had been hunting in the Yukon territory of Canada and teased that he had killed two animals in the region in a post on Twitter before eventually revealing the two creatures he shot.
Brent, who played for the likes of the Toronto Maple Leafs and Anaheim Ducks in the National Hockey League, regularly shares which animals he has successfully hunted on Twitter.
Yet, these two, especially the image of him with the bear has seen him scrutinised by many corners of the internet for his 'awesome stalk.'
Warning: Some of the following tweets contain very strong language.
Comments that Brent received even included death threats which Brent claimed were reported to Twitter.
A minority of individuals did try to defend Brent and his actions.
Brent, who hunts with his wife Eva Shockley-Brent, is from Cambridge, and has not been accused of doing anything illegal but bears in the area are considered to be vulnerable with their main predators listed as humans on the Yukon government website.
There are believed to be six to 7,000 grizzlies in the Yukon, with their natural lifespan lasting for 20 to 30 years.