Robert De Niro has never been known as a shrinking violet.
Since the election of president Trump, the actor has made his feelings for the reality star turned politician clear.
In the run up to the 2016 election, De Niro made a video in which he called Trump a "pig" and a "bull**** artist" before saying that he'd "like to punch him in the face".
But speaking at the Tony Awards in New York last night, De Niro ramped the feud up a notch. Introducing the music icon Bruce Springsteen on to the stage, he took the opportunity to say:
I'm gonna say one thing. F*** Trump
The crowd seemed to agree with him, responding with applause, whoops and even a standing ovation. The actor continued:
It's no longer down with Trump. It's f*** Trump.
De Niro then urged the audience to vote in November, when the US will elect representatives to Congress and the Senate.
CBS, the network which broadcast the awards, censored the cursing, causing viewers to take to social media to question what De Niro had said. A CBS spokesperson said in a statement to Deadline:
Mr. De Niro's comments were unscripted and unexpected. The offensive language was deleted from the broadcast
De Niro also told the MailOnline that the president would not be welcome in any of his high-end Nobu Restaurants, which he co-owns.
I don't care what he likes. If he walked into a restaurant I was in - I'd walk out
Following the comments, De Niro was in no shortage of admirers.
But there were also those who deemed his comments inappropriate and hypocritical.
Though others were quick to make an important point. Perhaps those who are appalled by De Niro's language should look a little closer at the actions of the president?
What do you think?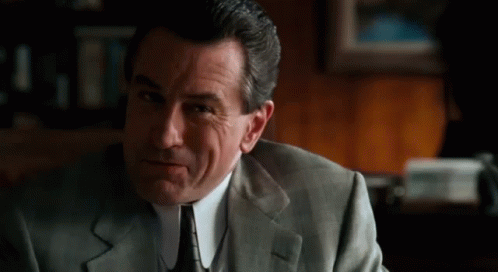 TB: Lad Bible
More: Donald Trump used an old George W. Bush phrase and it backfired badly