Matty Adame on Unsplash
Research has revealed at what age you're too old for clubbing. Apparently, it's 37.
Once you hit 37, you're seen as too old for a night on the town, with a brutal 37 per cent of respondents saying that there's nothing more "tragic" than seeing revellers in their 40s and 50s surrounded by twenty somethings.
However, most people are over big nights out by the time they hit their early 30s, with 31 being the age Britons begin to trade in the tequila for a takeaway.
In fact, almost half of the 5000 adults who took part in the study by Currys PC World (via Mixmag) prefer a cosy night in with the telly to an evening in the pub or at a club, with 30 per cent describing their ideal night-in as one lounging around and watching a boxset.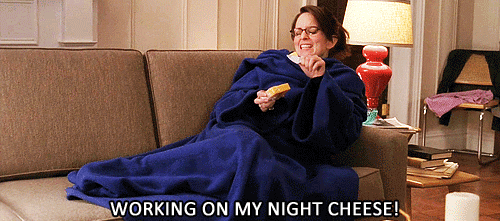 Part of the reason is economic – a big night out doesn't come cheap, with an average night setting you back £35 (we assume this is outside of London).
On the other hand, a perfect night in – complete with a take-away, drinks and snacks – comes at half of that, at £17.
It's no surprise then, that six in ten told the study that going out has become "too expensive." Awful hangovers were a pretty major deterrent too, with 29 per cent being put off by the repercussions of a night out.
Matt Walburn, Brand and Communications Director of Currys PC World said that the study shows that "there comes a time when we appreciate our home comforts more than a hectic social life, and it can often be a drag to play the social butterfly at parties and nights out".
While this may be true for some, I'm sure there are plenty of people over 37 who disagree – and look forward to their next night out, no matter how "tragic" some people say it looks.