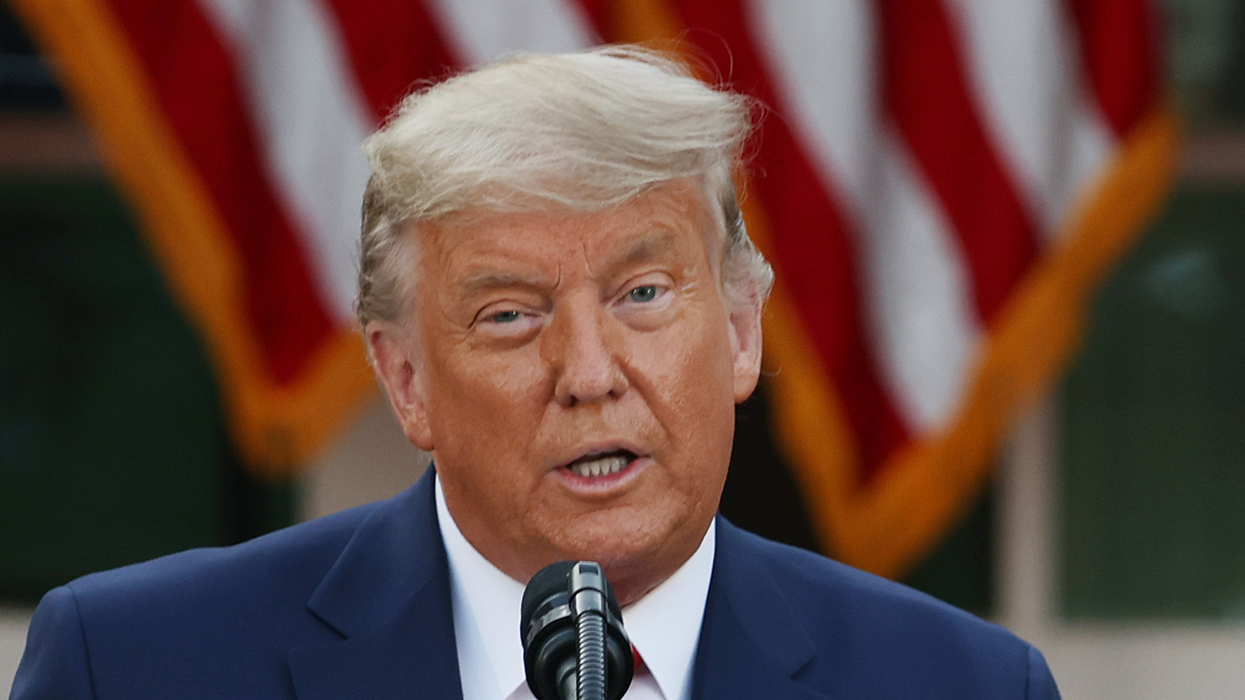 Getty Images
On Sunday, Trump bizarrely tagged a Leeds United fan in a tweet and the club's response was iconic.
In an attempted dig at Mayor Pete Buttigieg, the president accidentally tagged a football fan with just 132 followers.
Trump wrote: "This is why @FoxNews daytime and weekend daytime have lost their ratings. They are abysmal having @alfredenewman1 (Mayor Pete of Indiana's most unsuccessful city, by far!) on more than Republicans".
He was trying to mock Buttigieg for his supposed likeness to Mad magazine's mascot Alfred E Neuman.
The only problem is that he misspelt the name and tagged a random account.
The account that he tagged, @alfredenewman1, describes himself in his bio as a "lifelong Leeds Utd fan".
The user's profile is protected so we can't be sure if he replied or not.
But Leeds United made sure not to miss out on an opportunity to roast the president.
Capitalising on this hilarious mistake, the club responded with a GIF and a sassy comment.
They wrote: "He thought the election was bad, then he went after an#LUFC fan".
People thought it was a genius response.
Nobody could have expected the president to have beef with a British football club but we're so glad it happened.