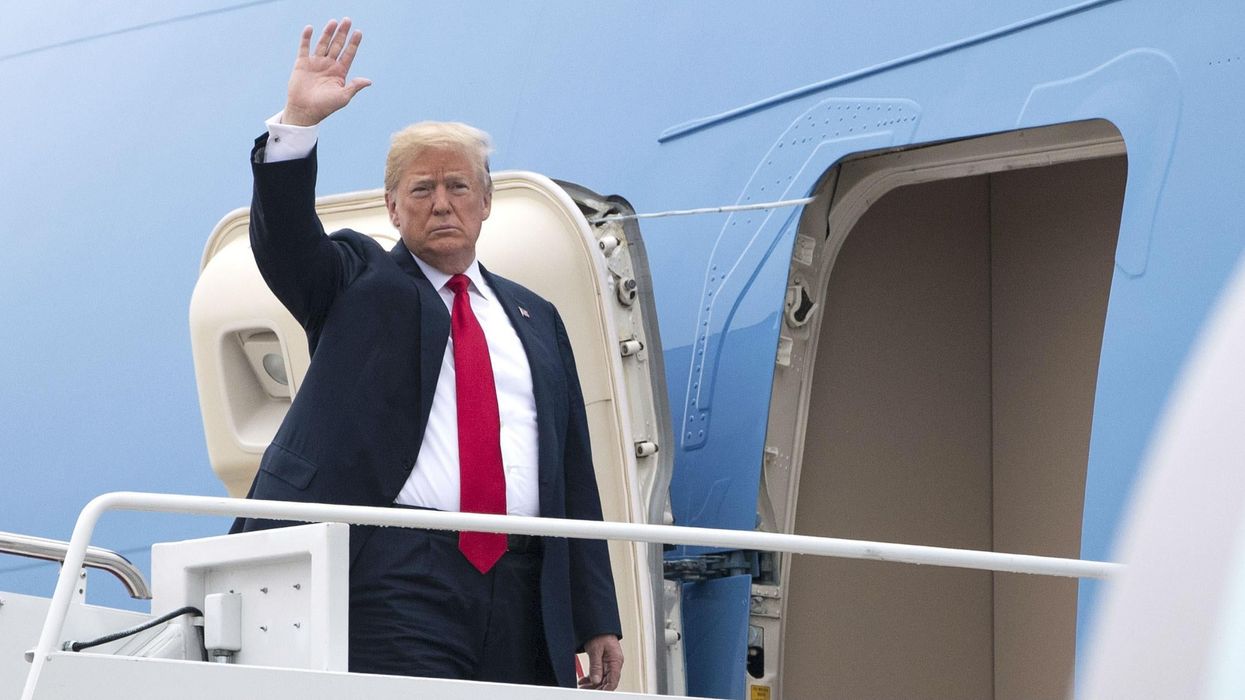 It's common knowledge that President Trump loves a holiday.
He may not even be halfway through his time in office, but the former reality star has already been criticised for taking dozens of days off, all of which are essentially funded by tax-payers.
In particular, his golf trips have come under so much scrutiny that a specially-dedicated website, Trump Golf Count, has been launched to highlight the cost of these visits.
But earlier this week, Trump tweeted outrage at the cost of the Mueller investigation into alleged Russian interference in his 2016 presidential campaign, which has totted up to about $16.7 million.
To put this figure into context, the federal government is expected to spend about $4.1 trillion in fiscal 2018.
But Washington Postand Politicoanalyses have concluded that Trump's own holidays have cost far more than the probe itself, with each trip to Mar-A-Lago - a private Florida estate under Trump's ownership - estimated to cost the taxpayer between $1 million and $3 million.
The Washington Post report estimates that flight and protection costs alone covering Trump's visits to Mar-A-Lago would total $17 million dollars. Additional costs, including the 'airlifting of presidential limousines' and Coast Guard protection of the beach front, could reportedly double this price tag.
This is significantly more than the controversial investigation, which aims to explore rumours of foreign interference as well a potential obstruction of justice. Trump has repeatedly denied these claims, labelling the investigation a "Witch Hunt".
A White House spokeswoman claimed last year that his visits to Mar-a-Lago have been "work" excursions. She said: 
He is not vacationing when he goes to Mar-a-Lago. The president works nonstop every day of the week, no matter where he is.
As of 26 December, Trump had spent 39 days at Mar-a-Lago in 2017, and reportedly took his 17th trip to the resort this April.