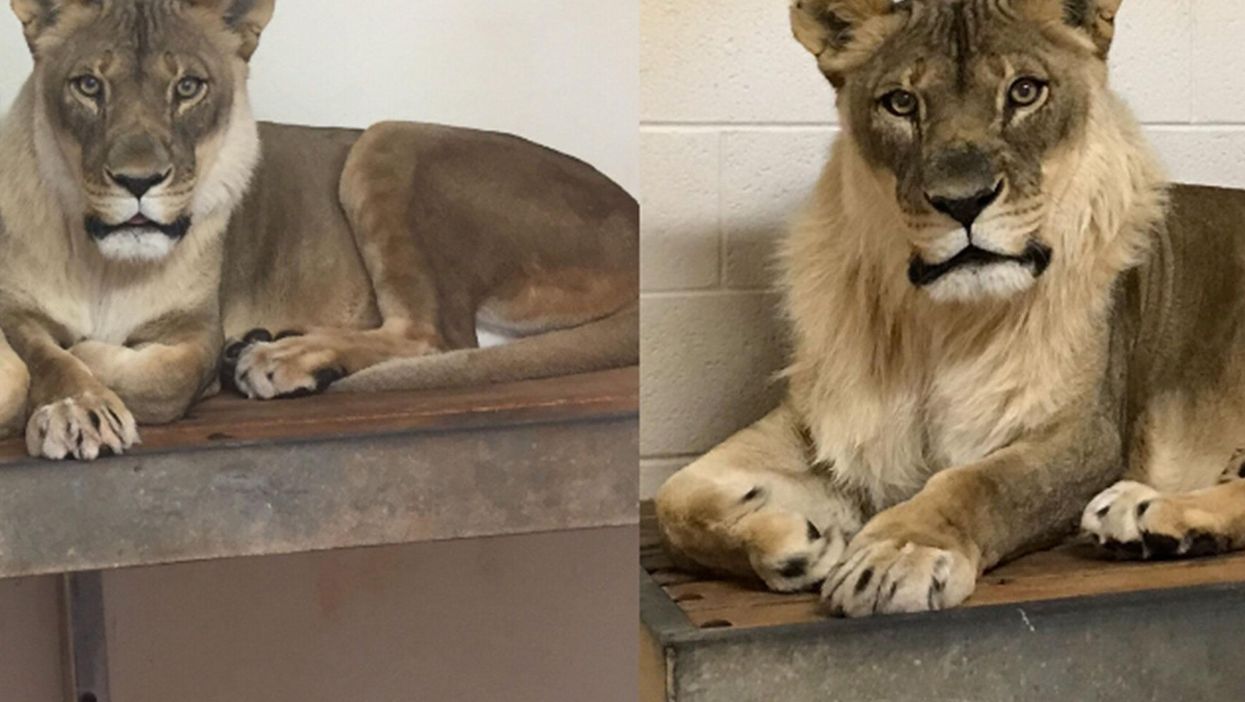 Oklahoma City Zoo
You probably feel you have much in common with lions - but women are relating hard with this lioness who grew a mane.
An 18-year-old lioness named Bridget (aw) bemused Oklahoma City Zoo (OKC) scientists and zoologists in 2017 when she started sporting a furrier look.
Spoiler: she looks great.
Now, scientists believe they've cracked the case.
They found that the concentration of some hormones found in Bridget's adrenal gland, the endocrine organ the regulates body systems, were too high - specifically cortisol, which regulates metabolism and the immune system, and androstenodione, which is the precursor to estrogen and testosterone.
The spike in Bridget's hormones probably comes from a small, benign tumour resting on the adrenal gland. But the tumour isn't expected to affect her too much - and her mane will probably stick around.
People related hard.