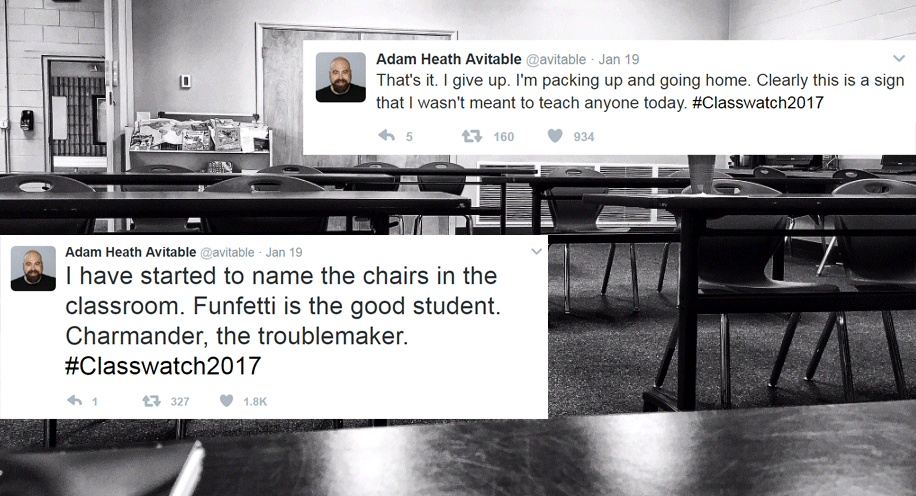 Twitter / Adam Heath Avitable
We've all experienced the horror of thinking no one is going to turn up to our birthday party.
Well, Professor Adam Heath lived out a similar nightmare when no one turned up to his GED prep class, which teaches maths, English and science.
But luckily, he shared his traumatising story with Twitter.
Enjoy.
Both students ask to use the computer today. I sigh and say okay. I don't even need to be here. End. #Classwatch2017 https://t.co/FKEaTDaxuU

— Adam Heath Avitable (@Adam Heath Avitable) 1484840664
Heartbreaking.