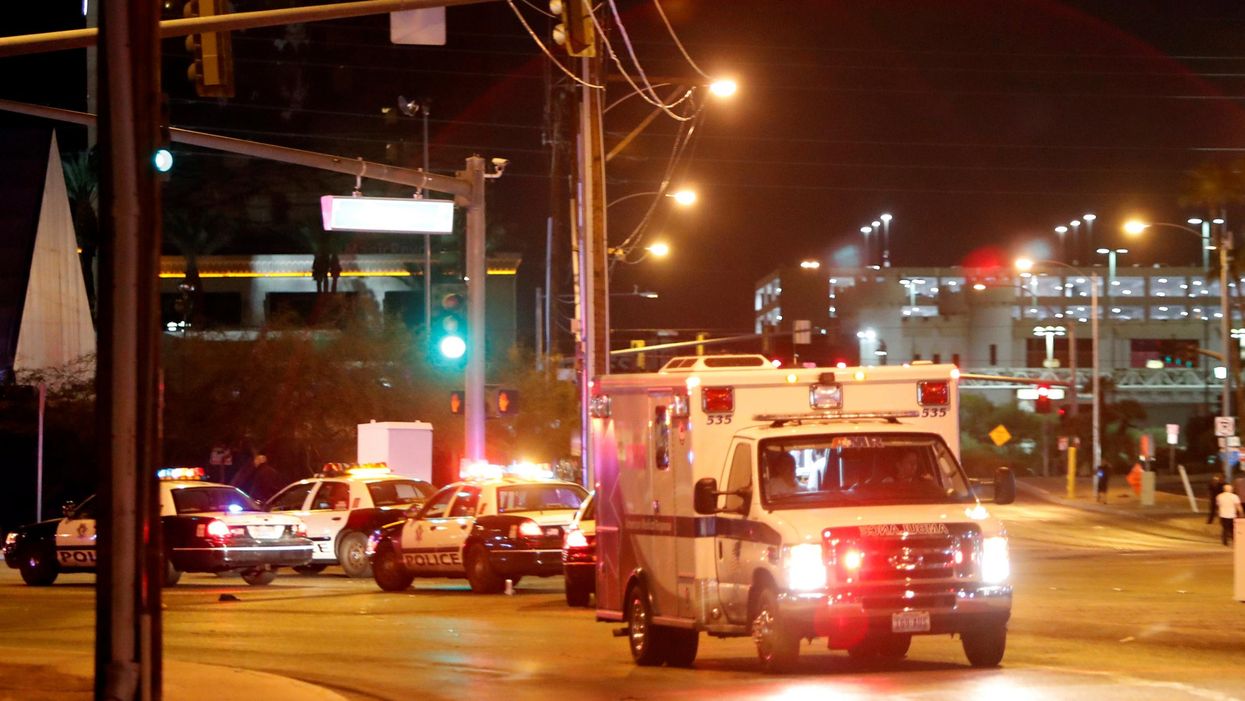 REUTERS
At least 50 people have died and more than 200 injured after a gunman opened fire on crowds at a country music festival in Las Vegas, Nevada.
The gunman has been identified by authorities as Stephen Paddock of Nevada, and was reportedly taken down at the scene by police.
Many of the injured are currently being treated various hospitals around Las Vegas.
One of the most useful ways residents can help the victims is by replenishing the supply of blood in the city.
Calls for donations have gone out on Twitter from various people.
As a nurse in one of the Las Vegas' ER's this evening there are 2 things you can help us with..donate blood if you are able tomorrow & pray.

— 👒Sharon Murphy👒 (@👒Sharon Murphy👒) 1506929857
My mom works at UMC and she says people are going to need blood please please please donate if you can.

— Kelsey (@Kelsey) 1506928489
If you are in the area and are an eligible blood donor, here are some of the places you will hopefully be able to give blood today.
According to their website, The American Red Cross are holding blood drives on Monday 2 October at:
Ernest May Elementary School
6350 W Washburn Rd
Las Vegas, NV 89130
8:30 AM – 4:00 PM [local time]
And:
SpringHill Suites Las Vegas Convention Center
2989 Paradise Road
Las Vegas, NV 89109
9:00 AM – 4:00 PM [local time]