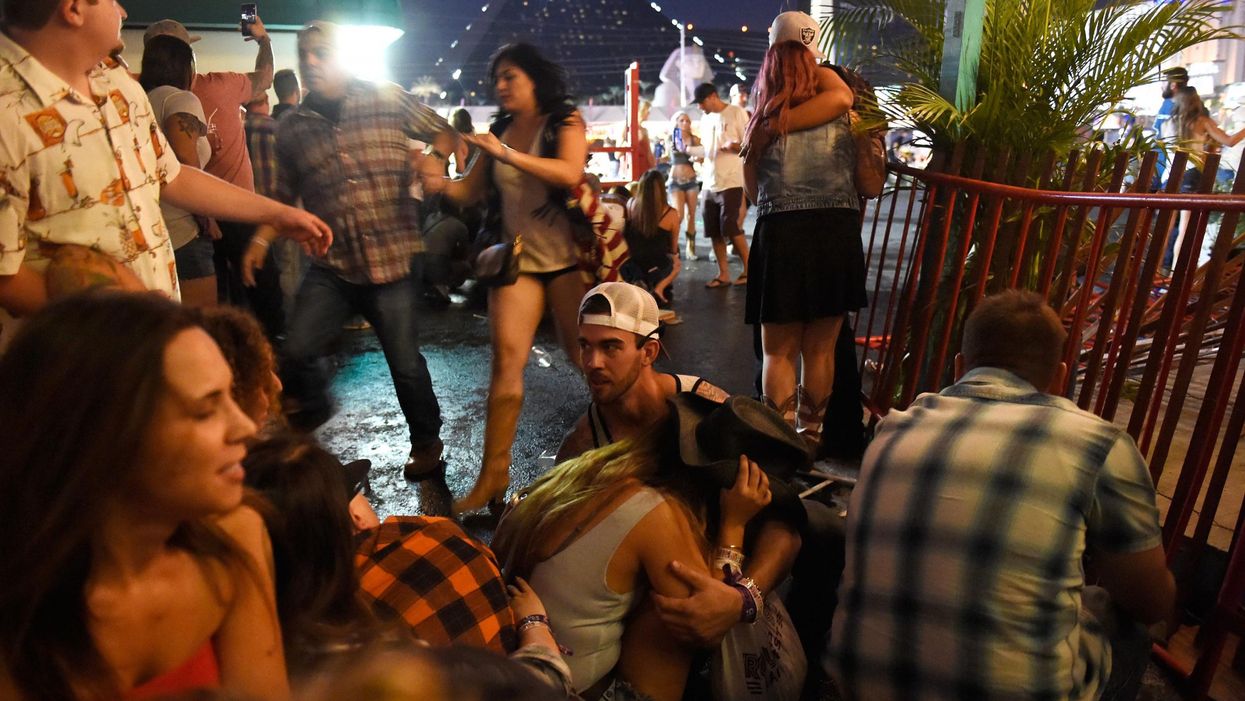 Getty Images
At least 50 people have died and more than 200 injured after a gunman opened fire on crowds at a country music festival in Las Vegas, Nevada.
The gunman has been identified by authorities as Stephen Paddock of Nevada, and was reportedly taken down at the scene by police.
Police said they found numerous weapons in his hotel room on the 32nd floor of the Mandalay Bay hotel.
At this time there is in excess of 50 deceased and over 200 injured individuals.

— LVMPD (@LVMPD) 1506940733
Distressing videos have emerged of the moment thousands of concert goers evacuated the Route 91 Harvest Festival, near the casino Paddock was reportedly staying in.
Other videos have emerged though showing the kindness and heroism of the American people in the face of a nightmare scenario.
One video, uploaded by Twitter user intoARI and credited to a Lindsay Lee, appears to show strangers pulling up at the side of the road and assisting the injured by driving them to hospital.
During the video, which is shot from within a vehicle, a man says "we need your truck".
"We need to get people over to the hospital, ok?"
The woman inside immediately replies:
Go ahead, put them all in the back.
You can stay up to date with the developing situation in Las Vegas by following The Independent's live blog here.