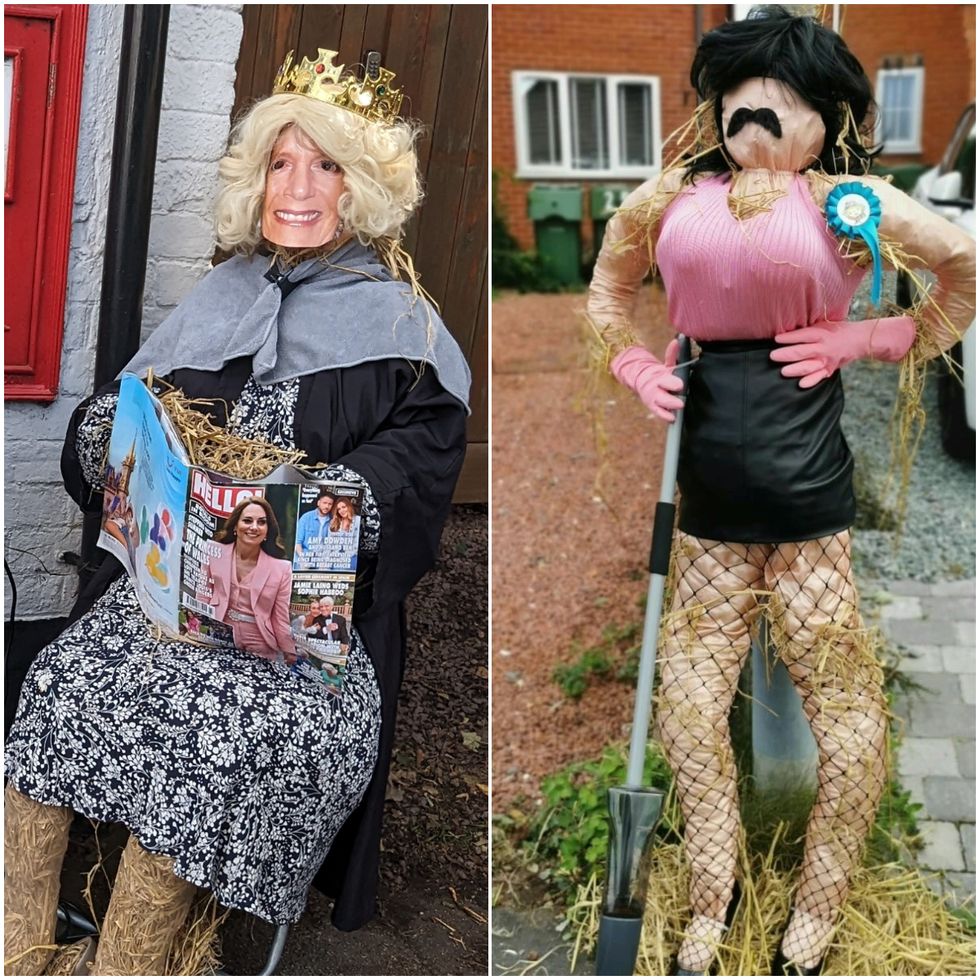 A village in Worcestershire is hosting its annual scarecrow festival with more than 100 hay-stuffed creations inspired by royalty and celebrities.
The Belbroughton Scarecrow Festival, which began on Saturday and ends at 5pm on Sunday, has seen crafters go haywire in a bid to satisfy the Kings and Queens theme this year.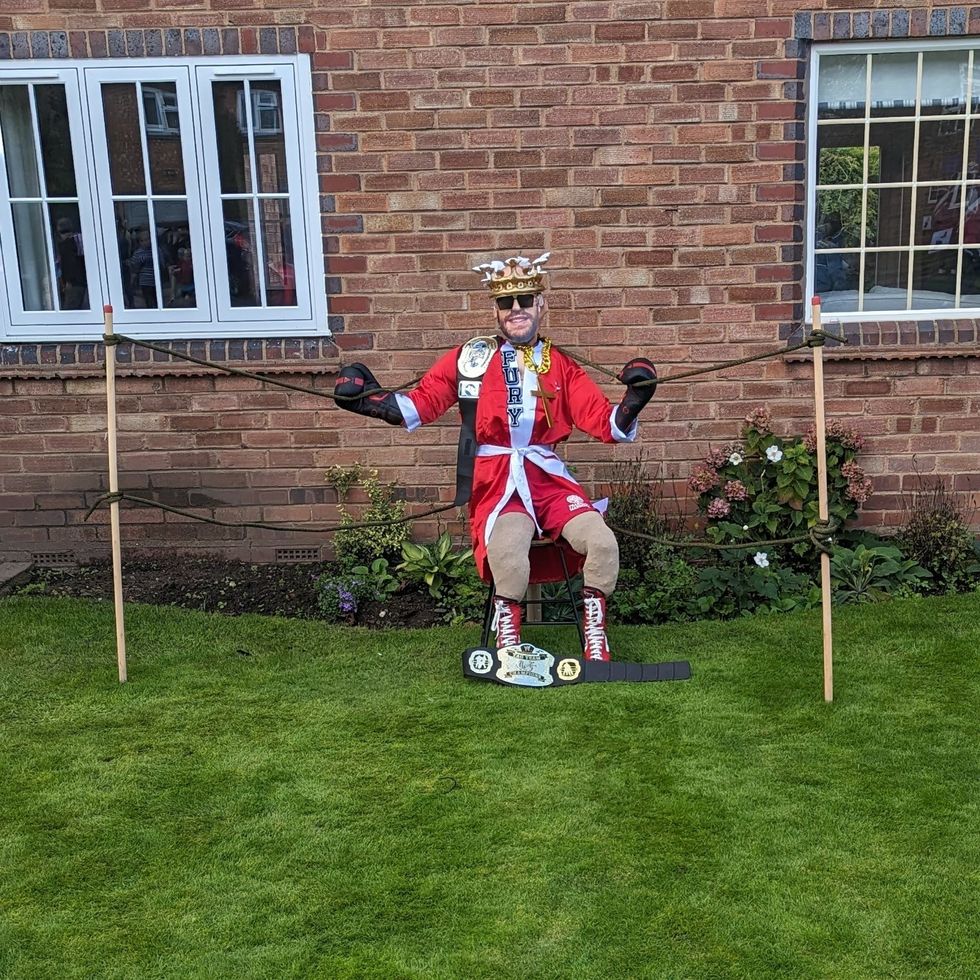 A Tyson Fury scarecrow was on the ropes (Belbroughton Scarecrow Festival/PA)
Around 104 scarecrows have been created with hay provided free by a local farmer.
Festival spokesman Rob Pagett, 47, told the PA news agency: "We've got a few Gypsy King (boxer Tyson Fury) ones, there's two Freddie Mercury ones. The Tiger King (Joe Exotic) ones are a particularly good interpretation of the theme.
"There's an amazing King Kong scarecrow, and the scarecrows this year have been incredible – how they've made them, I've got to see because they're quite unique."
The festival has been held since 1996, but this year's is the first in three years due to the Covid pandemic, with the 2022 event cancelled after the death of Queen Elizabeth II.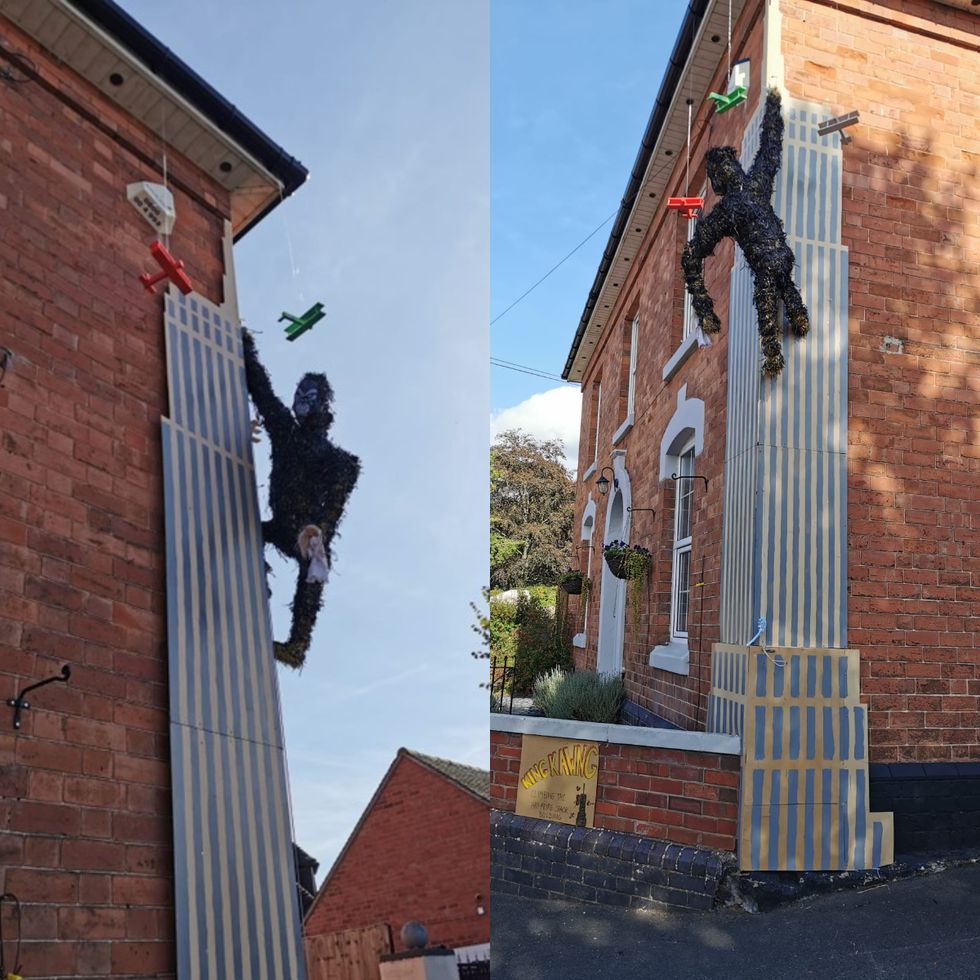 King Kong scaled the heights (Belbroughton Scarecrow Festival/PA)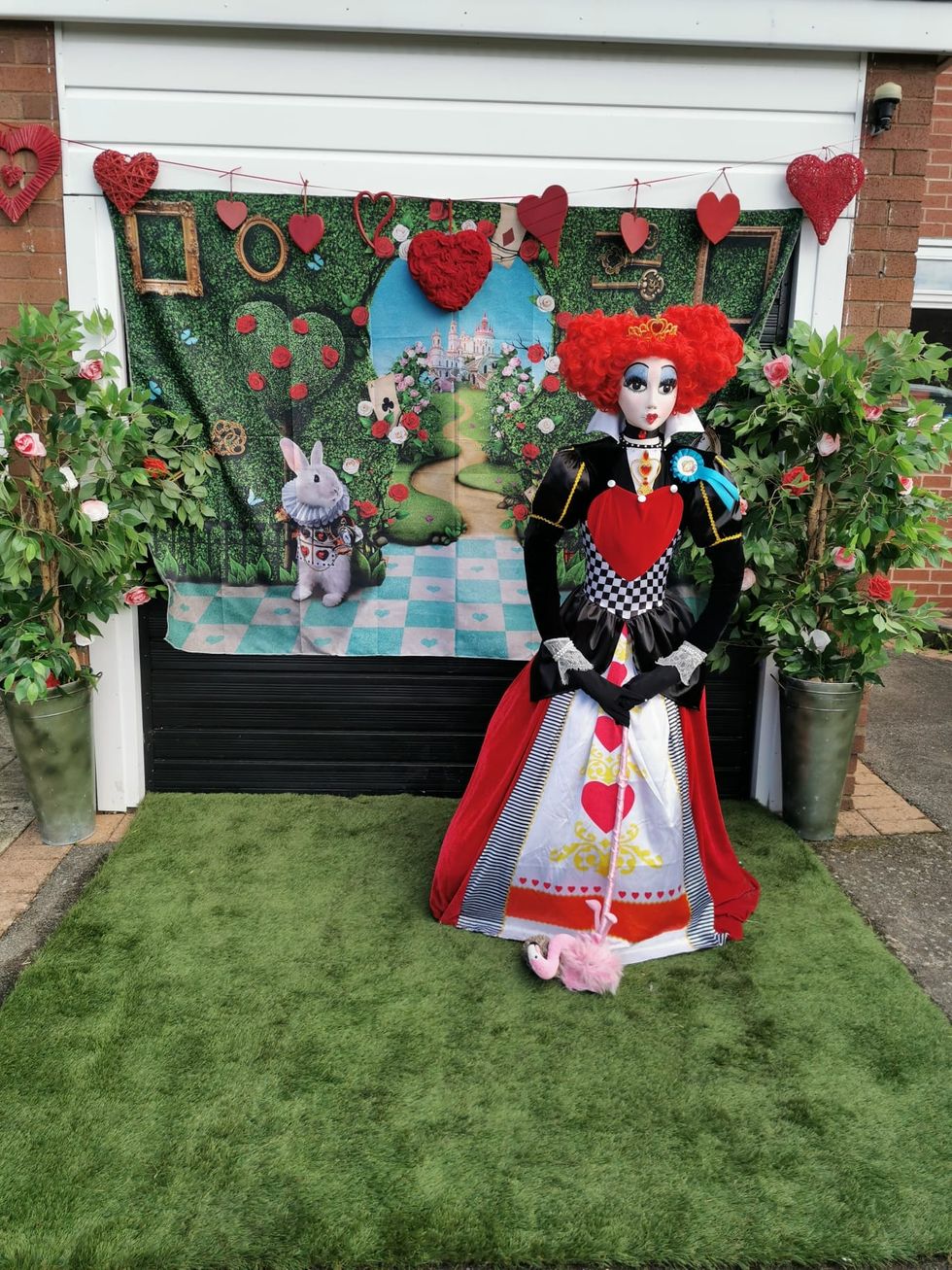 The Queen of Hearts from Alice In Wonderland (Belbroughton Scarecrow Festival/PA)
Mr Pagett's family contributed a Lion King-inspired creation, which sits outside their village house.
He said: "For the body of the lions, we tried to make a cylindrical wrap of chicken wire and then stuffed all the hay into the holes.
"We attached the legs via fishing wire and used wooden skewers to stick the hands to the body, so it was a bit ad hoc."
Mr Pagett admitted the credit went to his wife, Sophie, 36, adding: "I'll be honest, I didn't make any of it, my wife made the entire thing.
"I chopped up various things, so I helped creatively with the vision, but couldn't create it as well as she could.
"It makes you realise how difficult they are to make."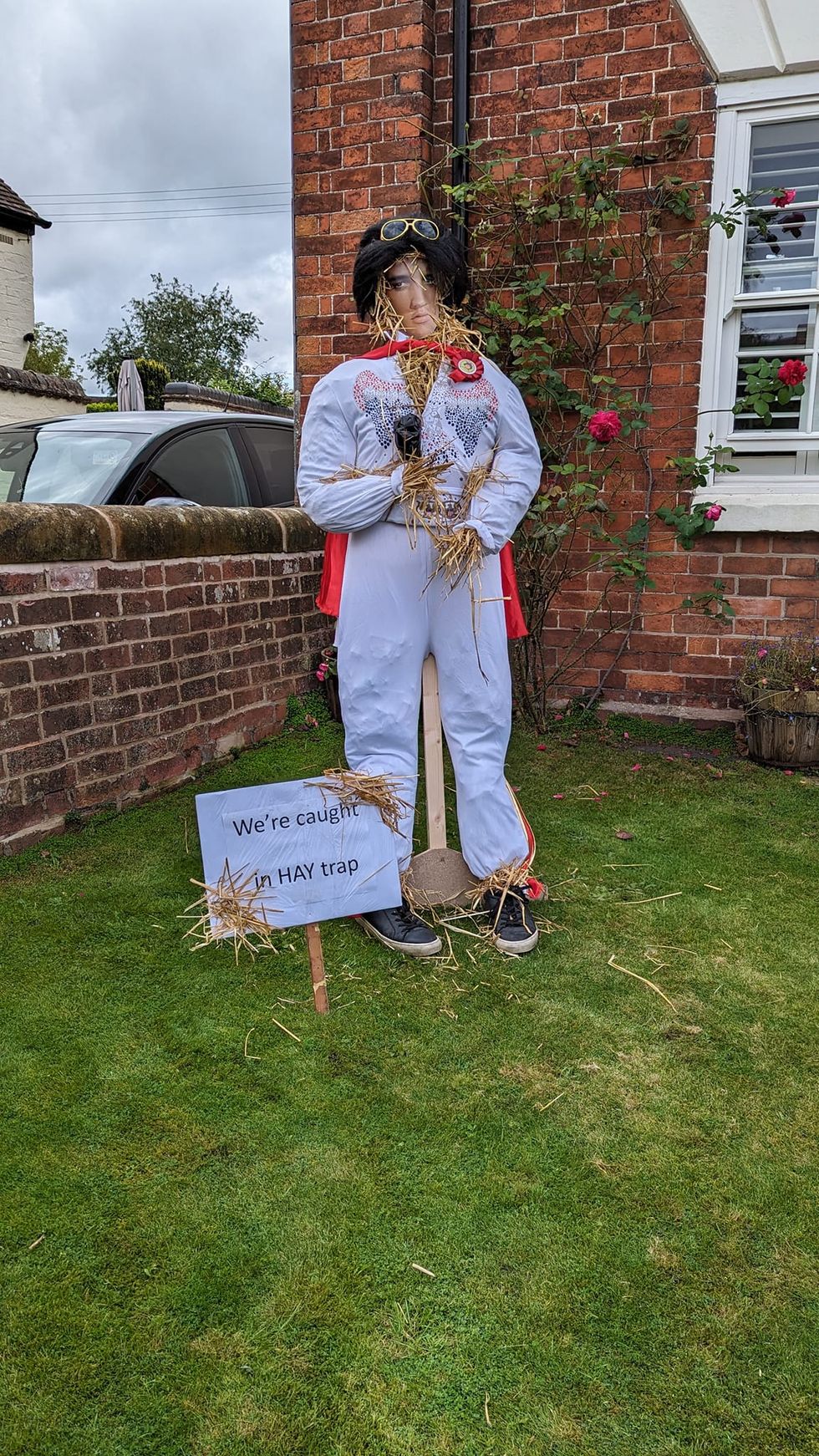 Elvis Presley scarecrow (Belbroughton Scarecrow Festival/PA)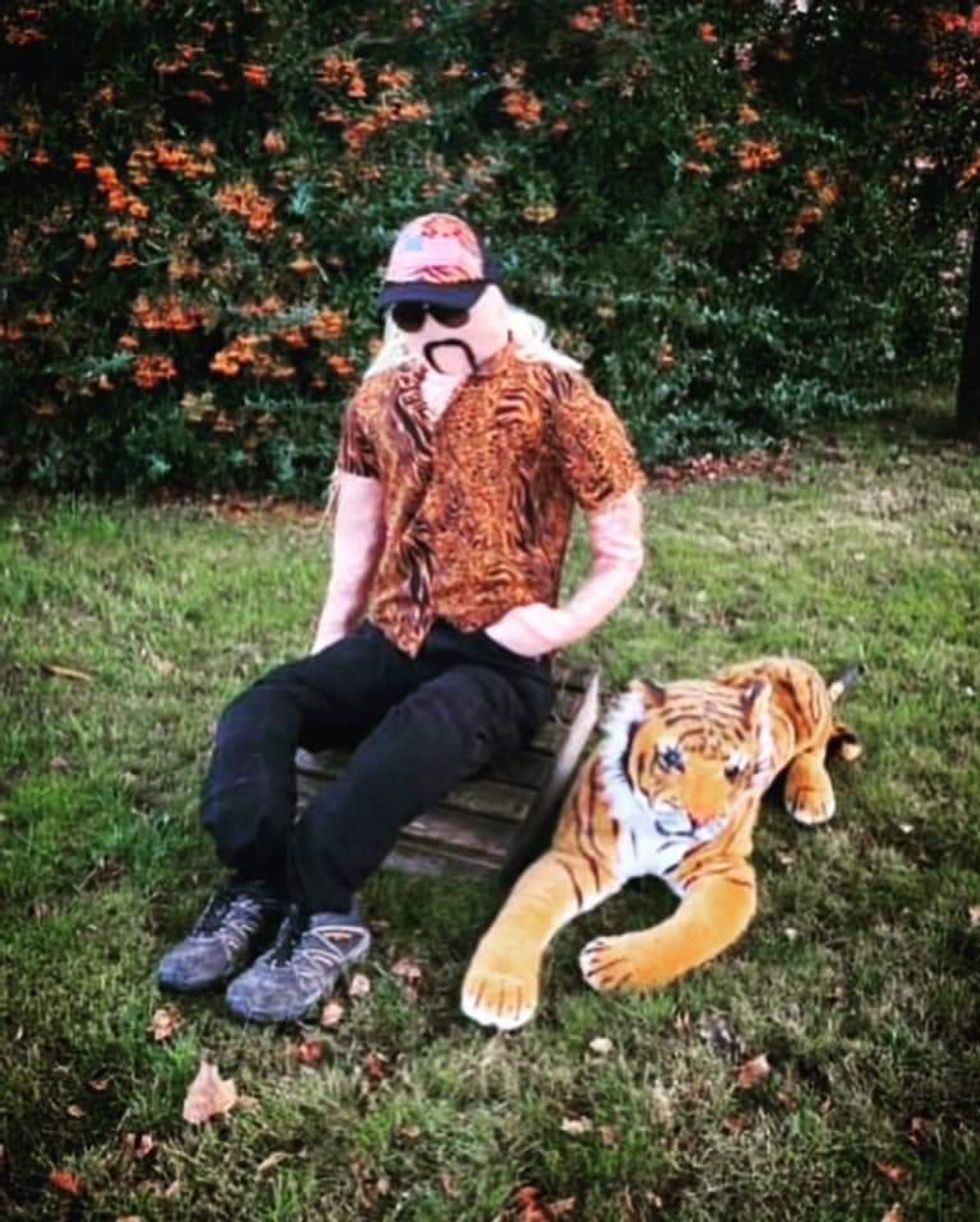 Netflix favourite Tiger King saw Joe Exotic rendered in hay (Belbroughton Scarecrow Festival/PA)
Mr Pagett said the atmosphere has been "absolutely fantastic", with more than 10,000 in attendance.
"We had a lot of people coming down and reacting to and taking pictures of the scarecrows, which was really nice."
Entrance fees raised money for the Royal British Legion, the local church hall and school.