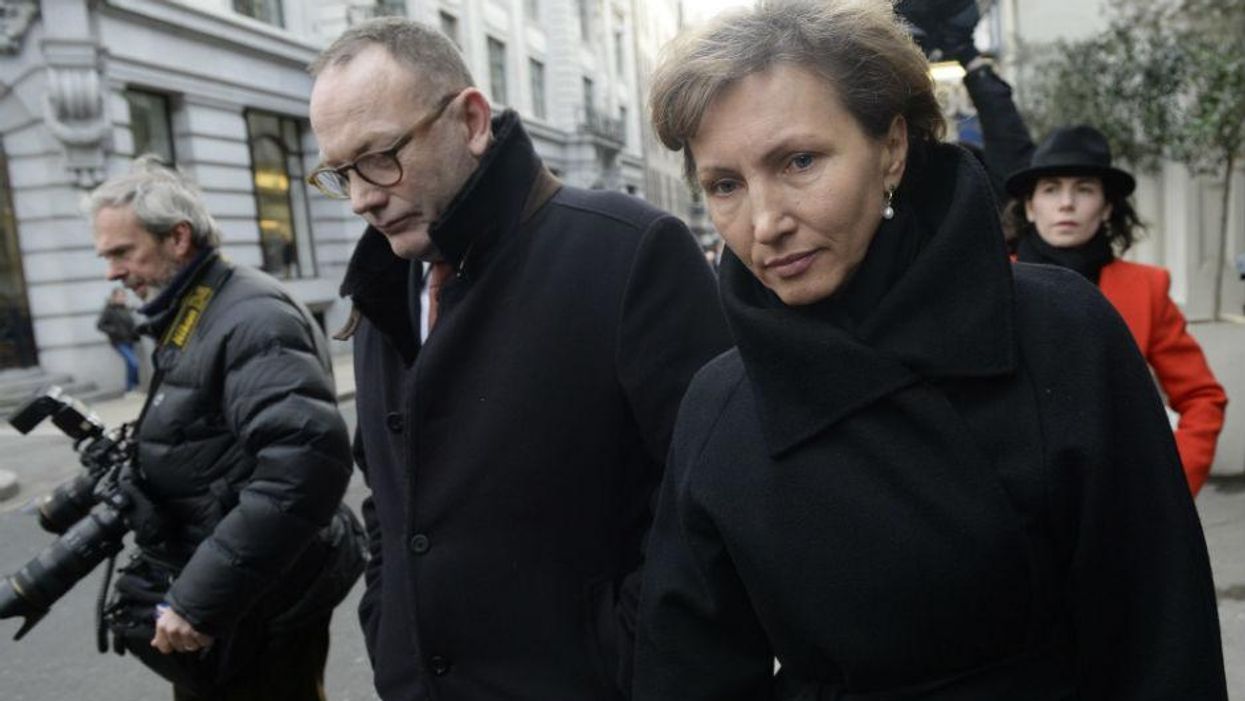 The public inquiry into the death of former KGB agent Alexander Litvinenko, who was given a fatal dose of a radioactive substance in November 2006, began yesterday.
It is believed a cup of tea given to Litvinenko was spiked with polonium-210 after he was deemed a traitor by the Kremlin. The two prime suspects are Andrei Lugovoi and Dmitry Kovtun, who known to have met Litvinenko at London's Millennium Hotel shortly before his death.
The Crown Prosecution Service has tried and failed to get the two men extradited from Russia to face trial. Both deny any involvement in the killing.
As the inquiry began yesterday, Litvinenko's death was described as "an act of nuclear terrorism on the streets of a major city" because of the trail it left across London.
Vladimir Putin, accused by Litvinenko on his deathbed of personally sanctioning his murder, was described by Ben Emmerson QC, representing Litvinenko's widow Marina and son Anatoly, as a "common criminal dressed up as a head of state".
The startling truth, which is going to be revealed by the evidence in this inquiry, is that a significant part of Russian organised crime around the world is organised directly from the offices of the Kremlin.

Vladimir Putin's Russia is a mafia state.
Litvinenko died an agonising death in hospital 22 days after being poisoned (Picture: Getty)
The inquiry's key questions
1. Does the case against Russia involvement in the Litvinenko murder come up to proof?
Inquiry chair Sir Robert Owen has already admitted there is a prima facie case against Moscow. Key evidence gathered by British and US intelligence services is alleged to make the charge against the Kremlin compelling. The inquiry will be the first time the prosecution case will be tested.
2. Was Litvinenko working for MI6, Britain's secret intelligence service when he was murdered?
Litvinenko's widow Marina believes this was the motive behind her husband's killing.
3. Was he murdered by rogue elements of the FSB, the organisation which succeeded the KGB?
Litvinenko worked for the FSB but then became a whistleblower by revealing he had been ordered to murder Boris Berezovsky, the former Russian oligarch exiled in Britain.
4. If not Russia, then who?
Conspiracy theories about Litvinenko's death abound. Did his death come about as a result of his work for the KGB in Chechnya in the 1990s?
5. If the case against the Kremlin is convincing what will the diplomatic consequences be?
UK-Russian relations in the wake of Litvinenko's death dipped to their lowest since the Cold War ended. Any findings from Sir Robert will come as sanctions against Moscow that were imposed because of its involvement in Ukraine bite increasingly deeper.
Andre Lugovoi (Picture: Getty)
Timeline of events
2000 Mr Litvinenko flees Russia and seeks political asylum in Britain
2002 He co-writes a book accusing Federal Security Service of the Russian Federation superiors of murdering more than 300 people.
2006 He begins to investigate the murder of journalist Anna Politkovskaya.
November 1 2006 He is admitted to hospital a few hours after meeting two Russian men, Andrei Lugovoi and Dmitry Kovtun, at the Millennium hotel in London.
November 17 2006 Police begin investigation over his illness.
November 23 2006 Mr Litvinenko dies in intensive care.
November 24 2006 Litvinenko family releases a posthumous statement, in which he accuses Vladimir Putin of involvement in his death.
November 25 2006 Large quantities of radioactive isotope polonium-210 found in Mr Litvinenko's body.
May 2007 Crown prosecutors name Lugovoi as a suspect.
July 2007 Moscow refuses extradition request for Lugovoi.
2012 A pre-inquest review hearing is told that confidential material points to evidence "as to the culpability of the Russian state".
February 2014 High Court overrules Home Secretary's decision not to hold an inquiry.
July 2014 Coroner Sir Robert Owen announced as chair of inquiry.