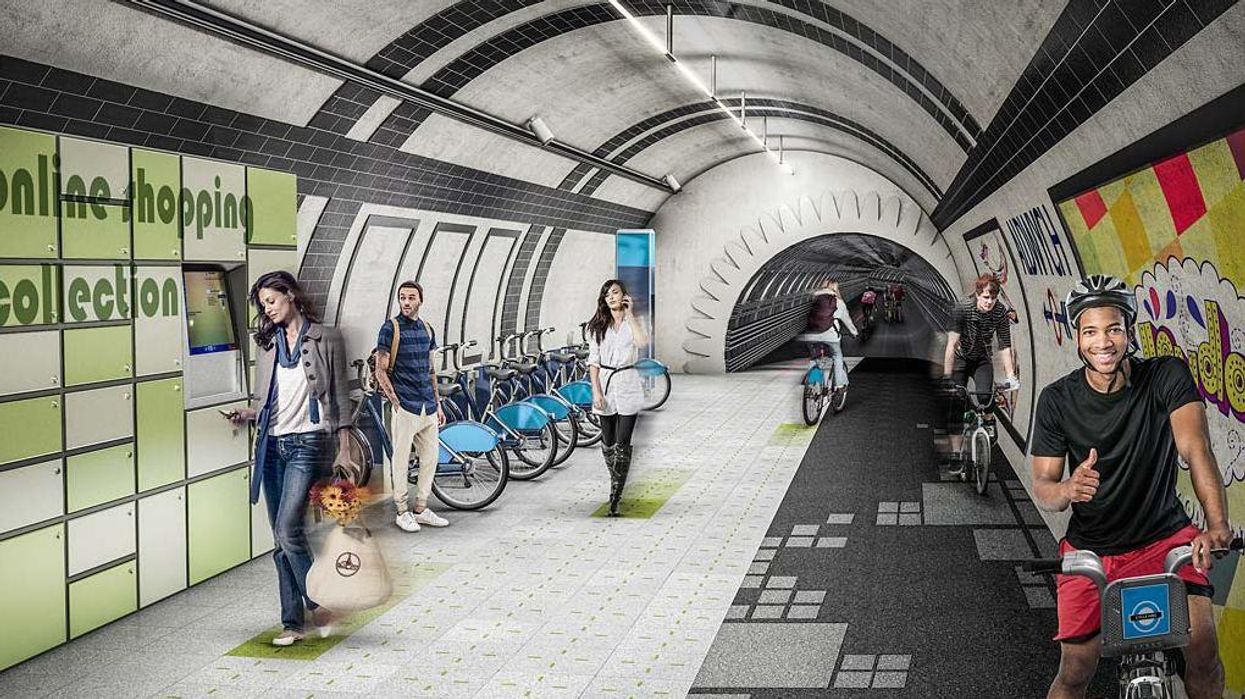 A what now?
The London Underline is a proposal for a subterranean cycleway that won the "best conceptual project" at the London Planning Awards this week.
How does it work?
The design would see disused London Underground tunnels transformed into parallel byways - one for cyclists and the other for pedestrians - to ease congestion on the streets above.
It would not be directly linked to ground level but would be accessed from Tube stations - Boris bikes would be available for hire at the entrances.
Where does it go?
Currently the plans suggest using tunnels between Green Park and Charing Cross Road and between Holborn and Aldwych - right in the heart of the city - although they say there are plenty of others that could be adapted.
What's the point?
Designers at Gensler draw on figures that suggest London will need to increase its energy supply by 20 per cent and its transport capacity by 50 per cent by 2025.
How much will it cost?
The proposals are at a very early design stage at the moment but Gensler says pop-up businesses, exhibitions, retail and event space along the route could create funding.
Underline could even generate its own electricity using kinetic paving which takes energy from the friction of walkers and passing bikes.
Will it work?
Not everyone is convinced by the proposals. Citing the short distances of the tunnels and their constraints - only being accessible via the Underground and being linked to non-cycling bridges - CityLab's Feargus O'Sullivan reckons "Underline is about as practical a way of clearing the roads as buying every Londoner their own miniature zeppelin".
Nevertheless, we think the plans are innovative and worth exploring. See the proposals in this video below: