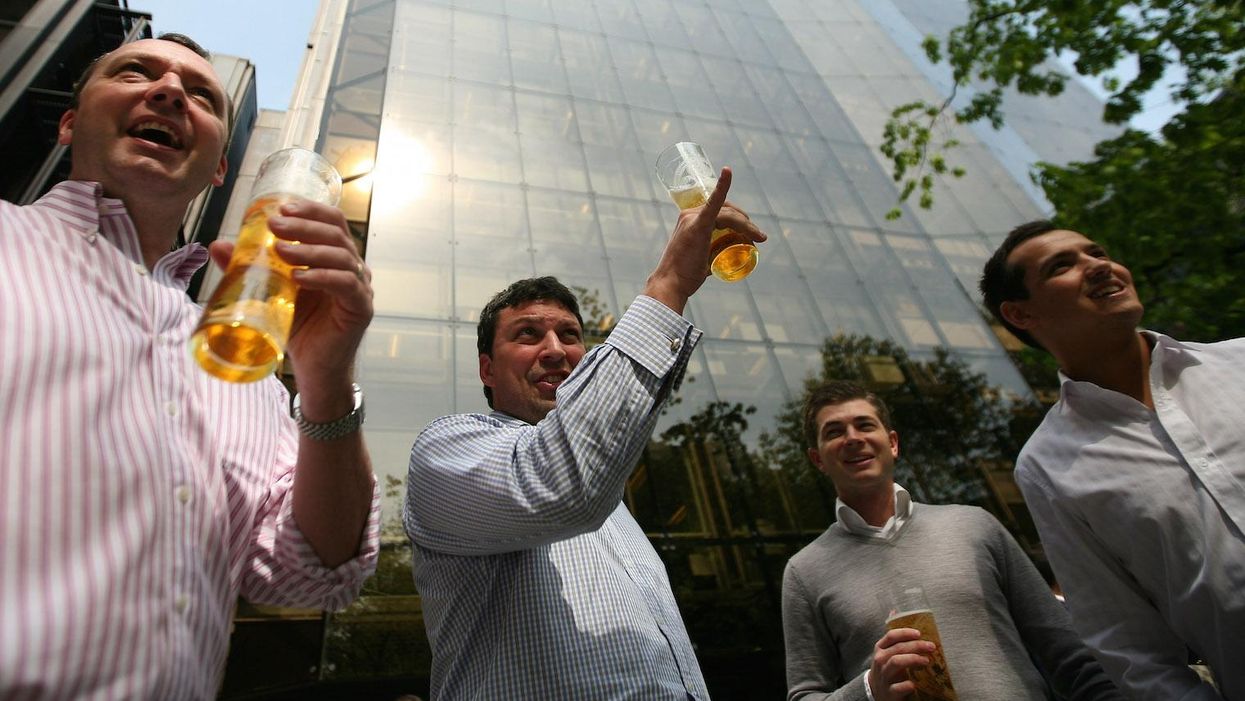 If you drink more frequently, you're likely to be wealthier, newly released survey data has shown.
The Office for National Statistics has recently released survey results from 2014 which show that if you are paid more, you are likely to drink more frequently.
Eighteen per cent of those who earned £40,000 or more in annual income were reported to have consumed alcohol on at least five days in the last week.
Unsurprisingly, those who were paid the least were likely to drink the least, with 8 per cent of those paid less than £10,000 drinking the same amount.
The 'up to £9,999' group does not include those with no personal income.
Four in Five people earning £40,000 or more said they had drunk alcohol in the last week, while 29 per cent of those earning under £10,000 said they never drank at all.
In the survey, a total of 29 million people said they were frequent drinkers, of which 2.5m said they had consumed more than 14 units of alcohol on their heaviest day.