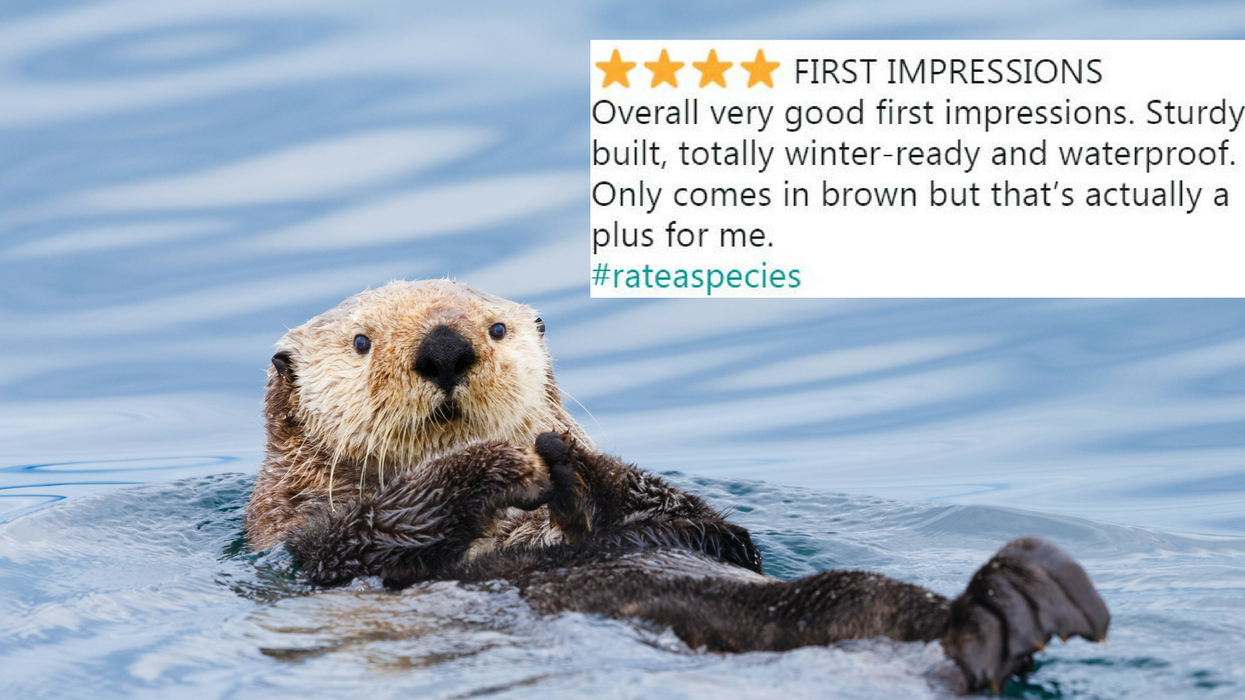 iStock/Twitter/Oregon Zoo
Zoos and science museums are leaving overly earnest Amazon-style reviews that even include golden stars and people can't get enough.
Some animal sanctuaries have posted pictures of five-star 'koalty' koala bears, 'cat-snake hybrids' and turtles that take amazing 'shelfies'.
It all started on Friday when one zoo posted a series of animal reviews starting with one of a "sturdy built, totally winter-ready and waterproof" otter.