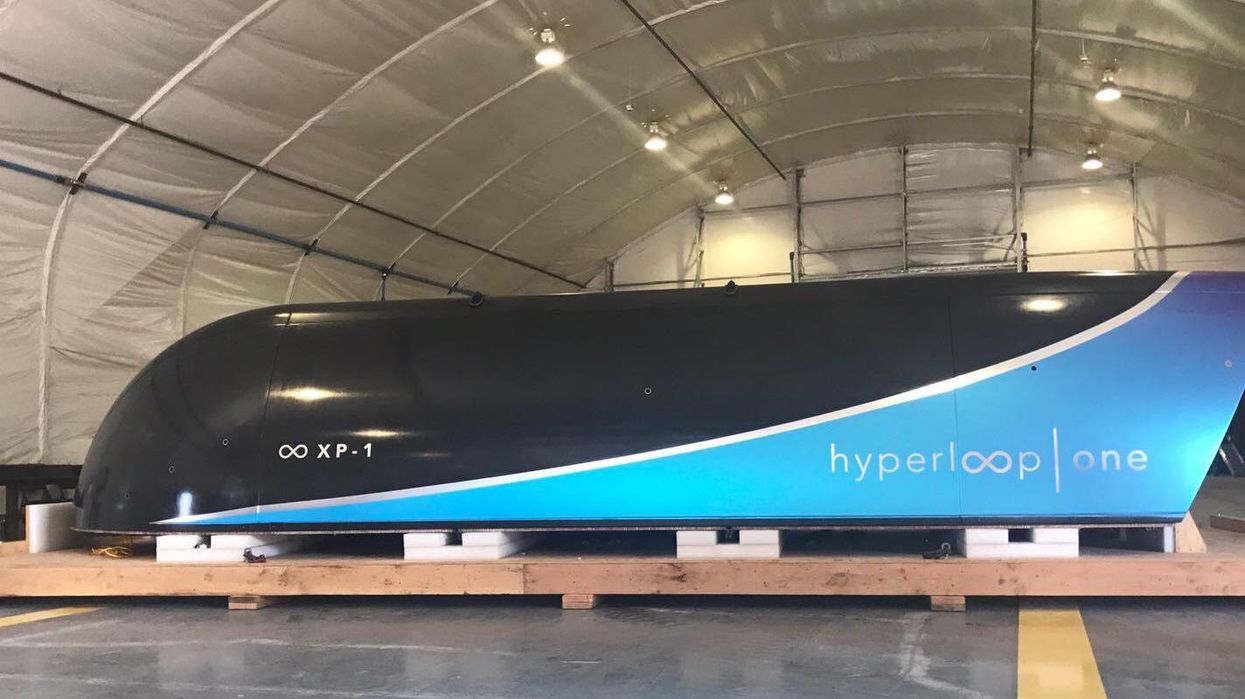 Hyperloop One
The concept of a 'hyperloop', a rail system that works in a vacuum tube and thus reaches very high speeds, has been a pipe dream for a while now.
Elon Musk mentioned the concept back in 2012 and liked its immunity to weather, speed and low power consumption.
The speeds of such creations, which some analyses suggest could reach up to 760mph, would reduce a 6 hour journey by car to 35 minutes - even quicker than a flight, which currently takes around 1 hour and 20 minutes.
Now, one of the startups working on this transportation system, just shared footage of their first full-scale test in a vacuum.
Picture: Hyperloop One
The trial run in a track built outside Las Vegas, saw the test vehicle reach 70 mph using magnetic levitation, pulling 2 Gs of acceleration.
In a release of the test, Hyperloop One co-founder Shervin Pishevar said:
By achieving full vacuum, we essentially invented our own sky in a tube, as if you're flying at 200,000 feet in the air.

For the first time in over 100 years, a new mode of transportation has been introduced.
The company says they are on the precipice of a full systems test on the DevLoop, which they hope will push the put to speeds of around 250mph in trial runs over the next few months.
HT Mashable