1.
Steve Hogarty posted his 2007 review of The Sims 2: H&M Fashion Stuff on Twitter last month, claiming its severity led EA, the game's publisher, to call for him to be sacked. He 'stuck to the facts' in his follow-up.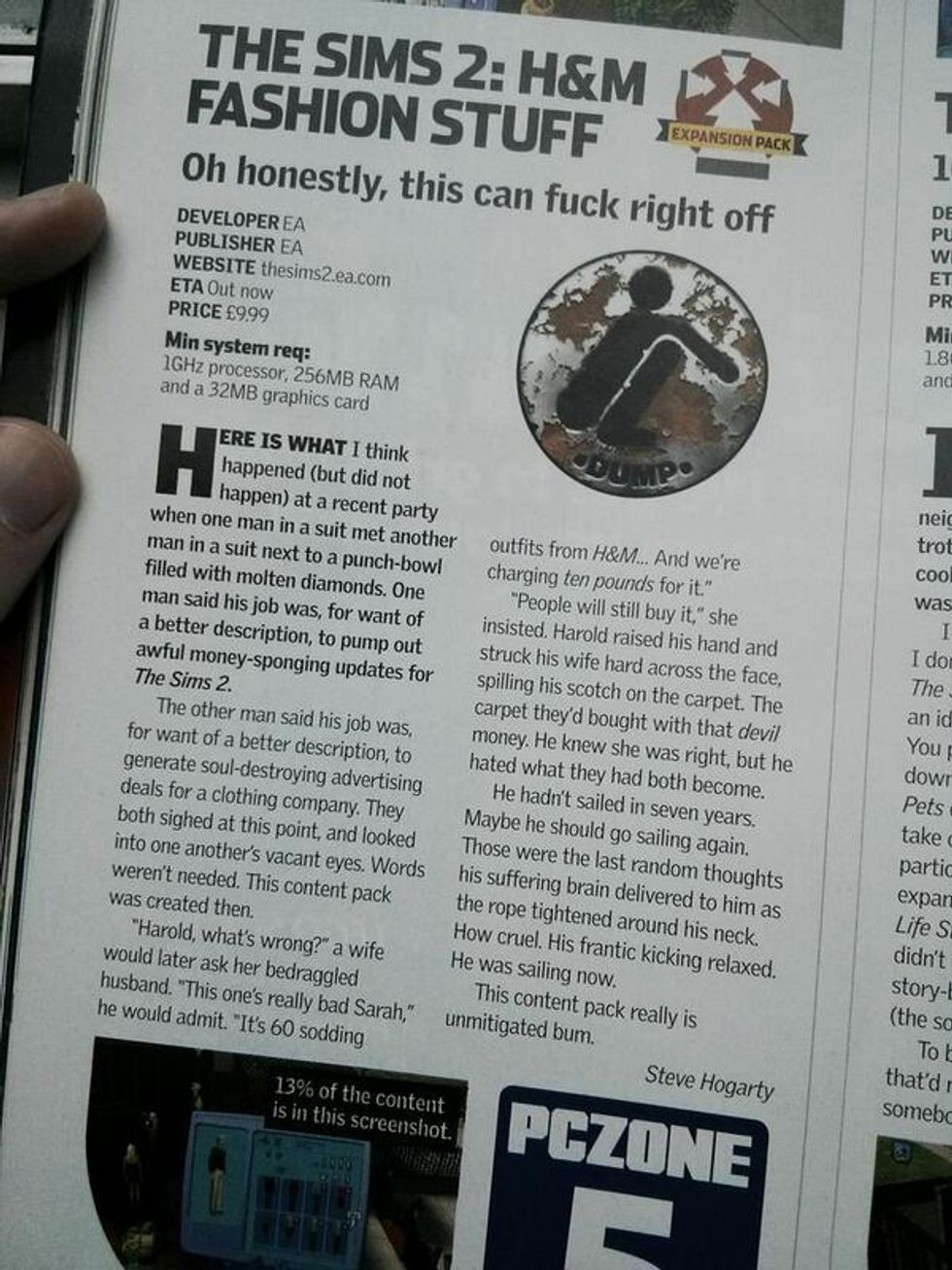 2.
Chloe Papas's review of Chris Brown's album Fortune struck a chord with music fans who thought his violent past had been too easily forgotten.
Regardless of whether Chris Brown has any musical talent (he doesn't) or whether this album is any good (it isn't), the man recently brutally assaulted a woman, and is still regularly invited back to award shows and worshipped by 'Breezy' fans worldwide. Which is, frankly, disgusting. And for those of you out there saying you need to separate the music and the man: screw you, don't encourage his actions. Final words: don't buy this album.
Her score? "No stars. Ever."