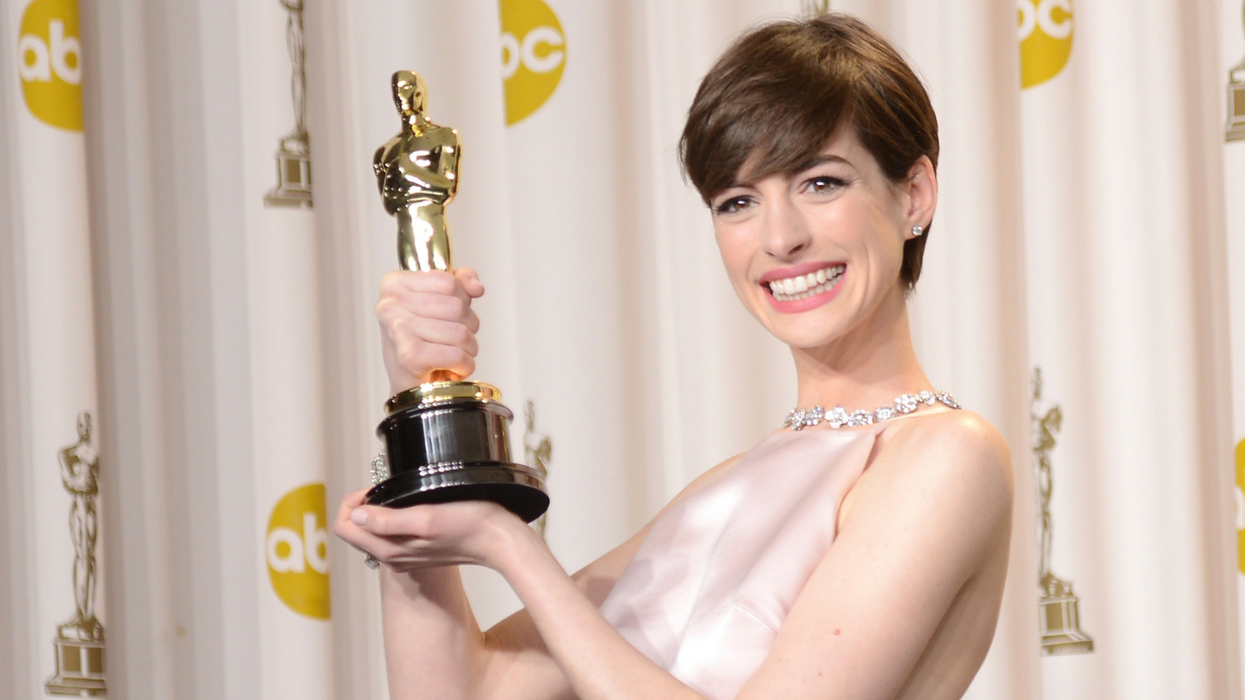 Jason Merritt/Getty
Anne Hathaway is clearly one actor who never forgets. And you can't blame her given the amount of backlash she received in 2013.
The actor shared an Instagram post reflecting on her 2013 Best Supporting Actress acceptance speech moments ahead of the 2018 Academy Awards.
She wrote:
I had to change my dress last minute and so it looked like my nipples were hard, I had full blown laryngitis and had to sing.

A bunch of corny haters were getting lots of attention from the media for being haters but you know what? It was still the best.
Her 2013 award was for her role in the critically acclaimed Les Miserables. It was during a time when Hathaway's acceptance speeches were often perceived as gloating, over-the-top and that of a typical run-of-the-mill drama-school-educated American girl.
Take the articles 'Why Is Anne Hathaway so Unlikeable', from the New York Post, 'Why do women hate Anne Hathaway (But love Jennifer Lawrence)?' from New York magazine, 'Anne Hathaway Can't Win' by Buzzfeed and a charming Buzzfeed community post entitled '12 reasons why everybody hates Anne Hathaway'.
The general anti-Hathaway sentiment then led to the term the "Hathahaters," and led the 33-year-old to take time away from the spotlight. She told the Huffington Post at the time she got the impression "people needed a break from me."
Though Hathaway didn't receive any nominations for this year's awards, the future looks bright for the star. She's set to star in the Barbie movie in 2020 and will act alongside Sandra Bullock, Mindy Kaling and Rihanna in upcoming Ocean's 8.