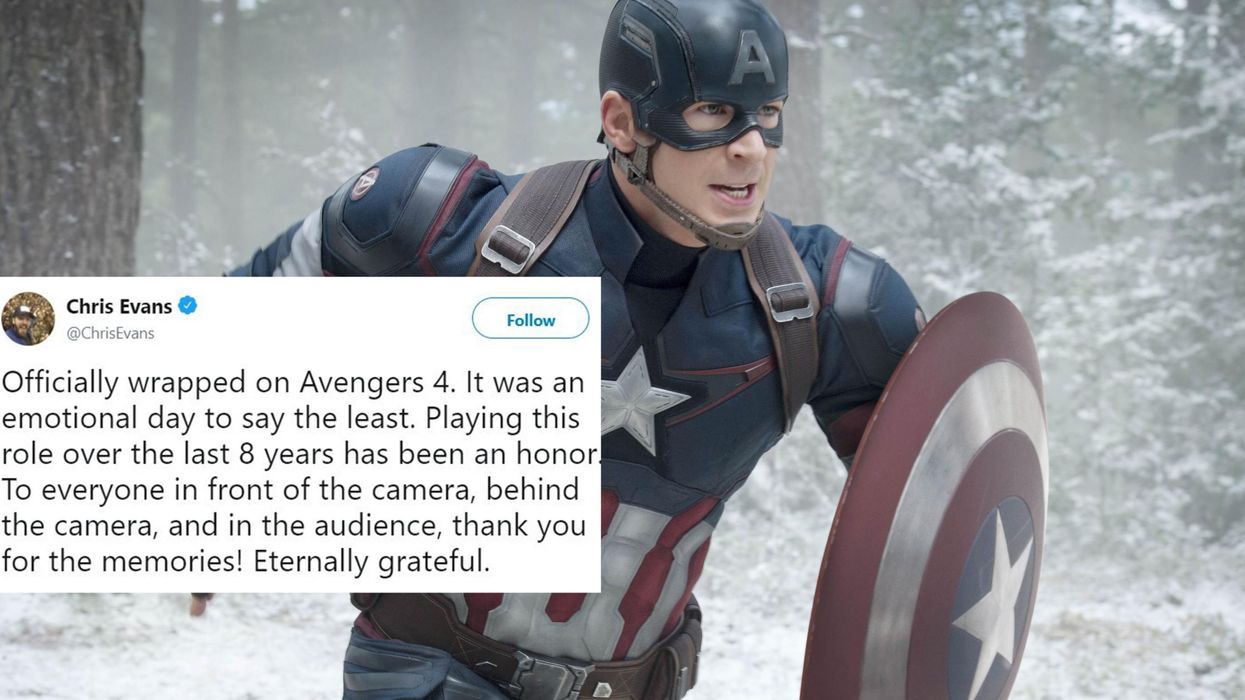 Jay Maidment/Marvel/Walt Disney/Kobal/REX/Shutterstock/Twitter
For the last eight years and over the course of eight movies (including a few cameos) Chris Evans has charmed the hearts of Marvel fans for his performances as Captain America.
The 37-year-old actor, who wasn't exactly the biggest star when he got cast in the role, has become one of the most beloved actors in the entire franchise.
Not only is he really good at throwing his shield and generally acting heroically, he's also really good at Twitter and doesn't mind calling out Donald Trump for his many failings.
Captain Rogers' time in the Marvel universe has been testing as of late and, thanks to a cryptic tweet, it seems that Evans is finally ready to hang up his shield for the final time.
We won't get into speculation as to what this means for Cap, the Marvel Universe or the next instalment of the Avengers but Evans's statement hit fans right in the feels.
Fans then started the hashtag #ThankYouChrisEvans
We said we weren't going to speculate as to what's going to happen in the next Avengers movie, but we would be pretty happy if this went down between Cap and Thanos.
The as yet untitled Avengers 4 isn't due for release until May 2019 so we've still got Captain America for a few more months so savour him until then.