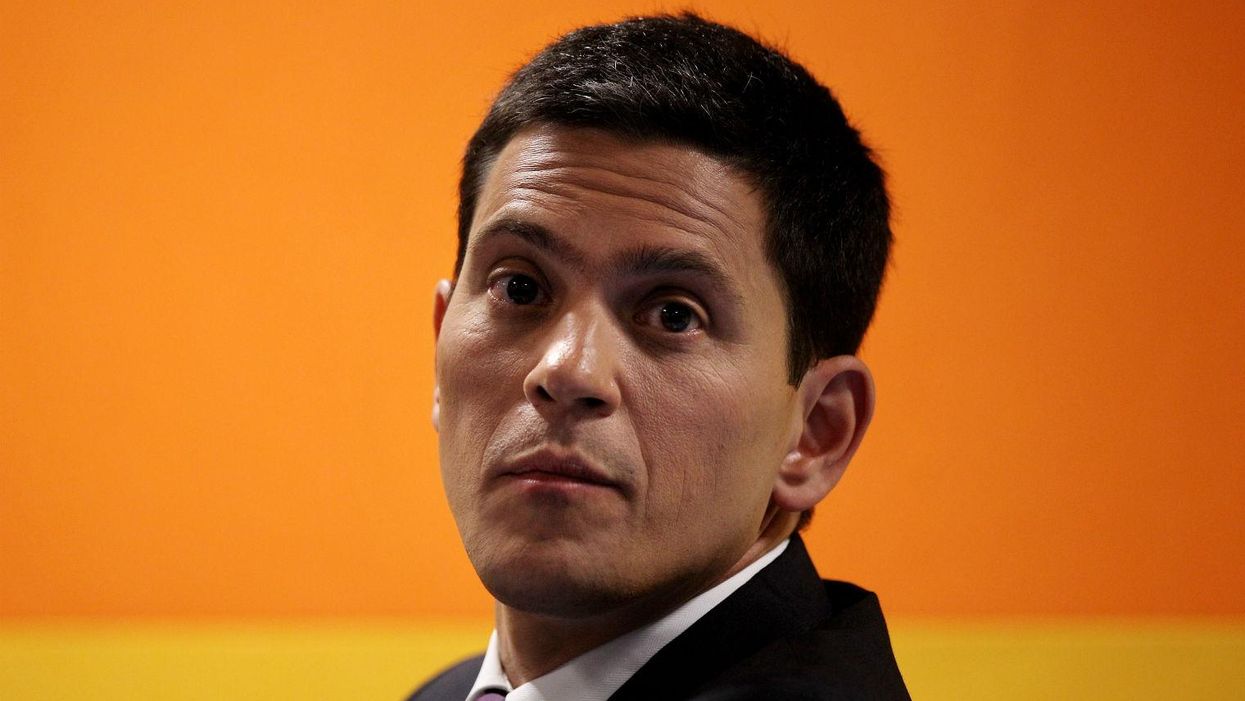 There are some things in the world that are unexplained: sound from space, who built Stonehenge, UVB-76, and now, why David Miliband has appeared in the background of a picture of Laverne Cox.
Ok, so that last one is at least partially explainable.
Both Cox - award-winning actor, philanthropist and LGBTQ activist - and David Miliband (the one who isn't Ed) were awarded with honorary degrees from New York's The New School this weekend.
Miliband was awarded for his efforts as president and CEO of the International Rescue Committee, as well as his work as the UK's former foreign secretary.
Cox posted a picture of her in graduand attire to Instagram captioned 'Graduation day'.
Congratulations for Cox poured in:
biancamesmo:
Congratulations!!! Proud of you 👏👏👏
But in between the comments of praise were several utterly baffled Britons who noticed Miliband the elder hovering in the middle ground of Cox's picture:
Beastyboo:
Is that David Miliband???
Miamcdonald:
What's David Miliband doing there?
Becyemm:
Why is David Miliband on this?
Jas.paragus:
Spot the photobomber
But happily, quite a few people extended the congratulations to him too.
otisartist:
So that's what Dave miliband's been up to
e.leanorx:
YES DAVID MILIBAND SLAY
Picture: Laverne Cox/Instagram
Right. Yes. He's really working that photo...