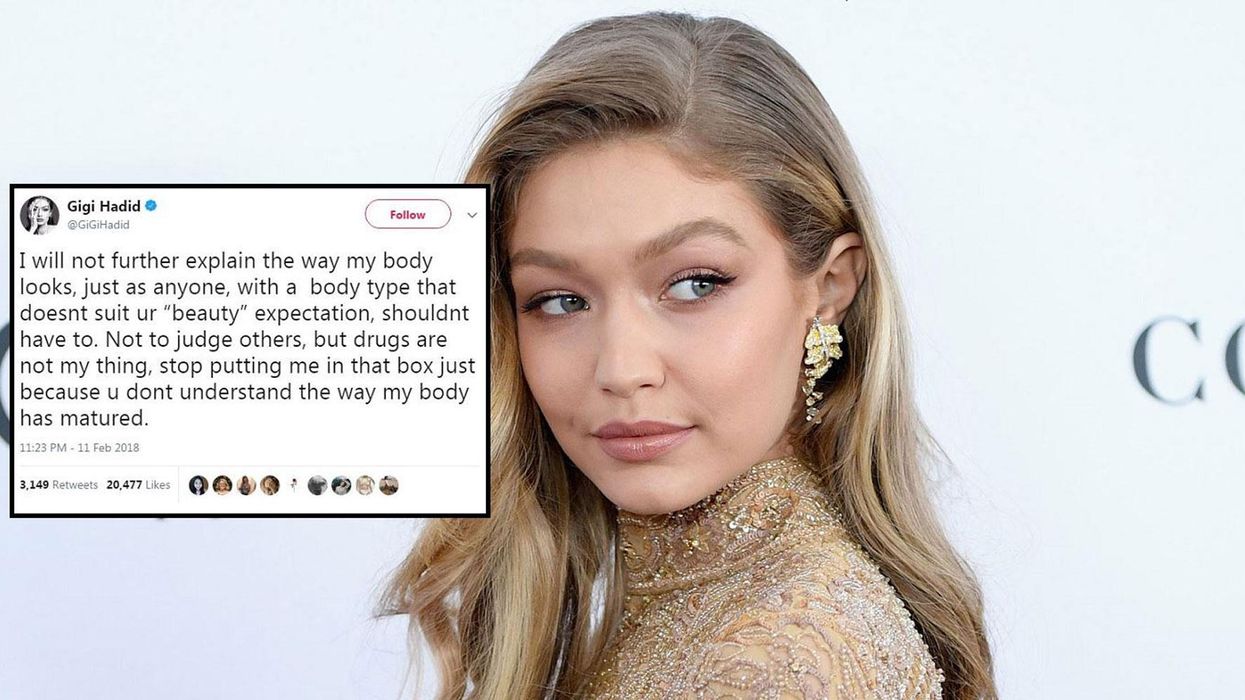 Dimitrios Kambouris/Getty Images and Gigi Hadid/Twitter screengrab
Gigi Hadid has hit back against people who have been criticising her body shape.
The model, who walked in Jeremy Scott's autumn/winter show in New York Fashion Week, opened up about her Hashimoto's disease diagnosis – a thyroid condition – and urged people to stop judging her for her shifting weight.
She talked about the treatment she received for her illness .
Hashimoto's disease, or "Thyroiditis" is a swelling of a butterfly-shaped gland in the neck, which produces hormones that control the body's growth and metabolism.
As well as feeling healthier despite people thinking she's "too skinny".
The model was previously slammed for being "too big" for the modelling industry.
But she's done with explaining herself.
Empathy and understanding, rather than negativity and judgment, is how people should approach social media, she says.
Her posts quickly gained traction, with tens of thousands of people liking and retweeting her words.
And other models quickly came to her aid, expressing their love and support for her.
Hadid's post also inspired others to come out with their own experiences suffering with thyroid issues.