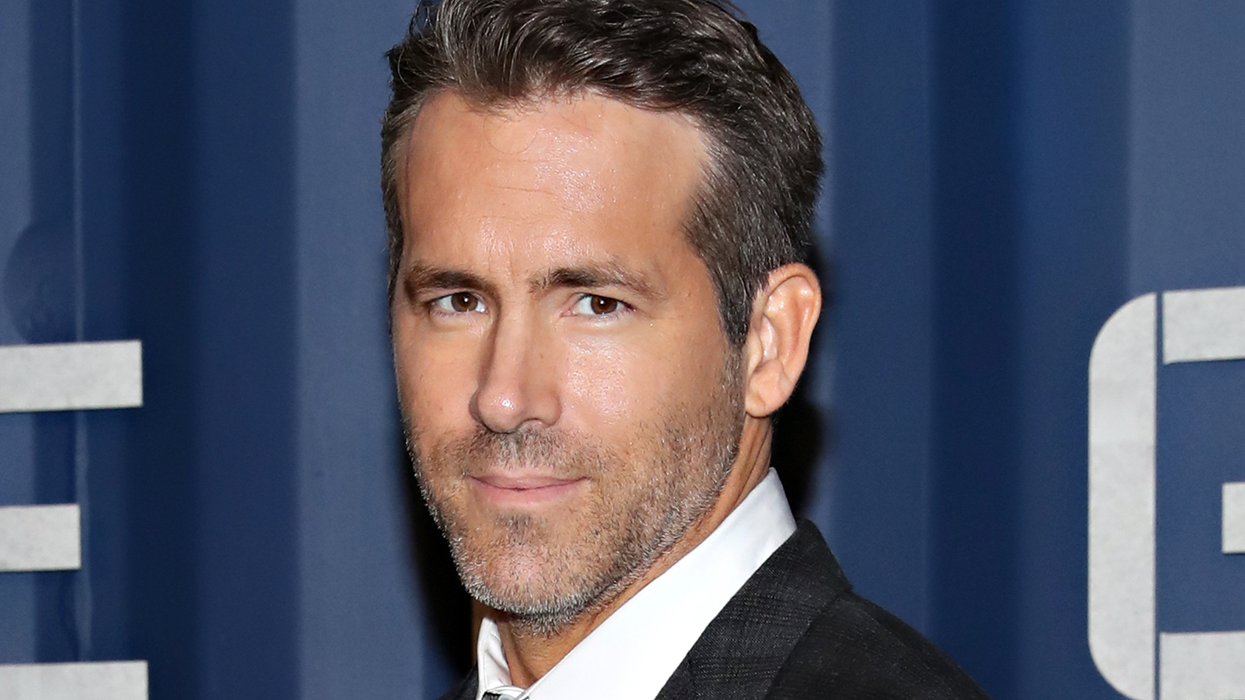 Getty Images
Ryan Reynolds – the witty, charismatic Canadian – is so much more than just an actor.
While you may know him from his starring role in Deadpool, or his long-running social media 'feud' with fellow performer Hugh Jackman, Reynolds seems to have his fingers in many pies. Being a beloved Hollywood film actor is just one of his many income sources, and he seems to be doing quite well. Forbes named him the second highest-paid actor in 2020 with a net worth of $71.5 million (just behind Dwayne 'The Rock' Johnson).
Here's a look at the long list of Reynolds' business ventures:
Film producer
First of all, don't forget that despite Reynolds on-screen success, he tends to do a lot of work behind-the scenes as well.
The star was also a producer for Deadpool and its sequel, which combined profited than $1.5 billion worldwide.
Aviation Gin
In 2018, Reynolds purchased a stake in Aviation Gin. Based in Oregon, the amount of Reynolds' stake in the distillery wasn't made public.
Reynolds told Gentleman's Journal at the time: "I mean, I'm not remotely involved in production of the gin, because I know nothing about distilling. But I'm there for every other aspect of the business, because I really love this gin."
In August 2020, however, Aviation Gin was later purchased for $610 million by Diageo, a multinational alcohol company. BBC News reported that while Reynolds is no longer a "controlling shareholder," he is likely to receive a sizeable payout.
Virgin Airlines
Later on, Reynolds appeared with British billionaire Sir Richard Branson in September 2018, where the pair announced that Aviation Gin and Branson's Virgin Atlantic airline were partnering.
"I think it's fair to say today, Sir Richard, we're making corporate history," declares Reynolds in the video. "Well, not really," Branson joked.
While the financial details of the deal weren't revealed, Reynolds quipped, "on a personal note, Sir Richard has promised to teach me the difference between revenue and profit, so I am beyond excited."
Dating Apps
In June of 2020, Match Group Inc., the parent company that owns dating sites like Tinder, OkCupid, Hinge, PlentyOfFish, etc., formally separated from their holding company. It then added four new board members, which included Reynolds.
"Most millennials and Gen Z can't remember what dating was like before the advent of Tinder, OkCupid and Hinge," Reynolds said in a press release. "These brands have enormous responsibility and opportunities to affect societies, all while embracing new technologies and remaining at the forefront of pop culture. I'm ready to roll up my sleeves and work with the team on their future growth and success."
Mint Mobile
Reynolds also recently announced yet another business venture via Instagram. "Newest @mintmobile customer. Also, owner of the company," he wrote.
Now one of the owners of the company, a low-cost cellphone carrier that charges users a monthly fee of $15, he joked: "To keep things above board, I'll be paying myself $15 a month".
Today @Mintmobile is launching unlimited for just $30 AND bringing back Rick Moranis. Suck it, 2020. https://t.co/N1sl7mYchF

— Ryan Reynolds (@Ryan Reynolds) 1599658199
Welsh football
Perhaps most surprising is Reynold's interest in the Wrexham Association Football Club, a fifth-tier Welsh soccer team. The team announced in September that Reynolds and It's Always Sunny in Philadelphia creator Rob McElhenney hope to become investors in the club.
I've waited 8 years to respond to this tweet.

— Ryan Reynolds (@Ryan Reynolds) 1600892889
The team said last week the takeover could mean the pair would invest roughly $2.5 million into Wrexham AFC.

Keep an eye out for Reynolds next business interest, it seems likely he will be doing something completely new and different soon.