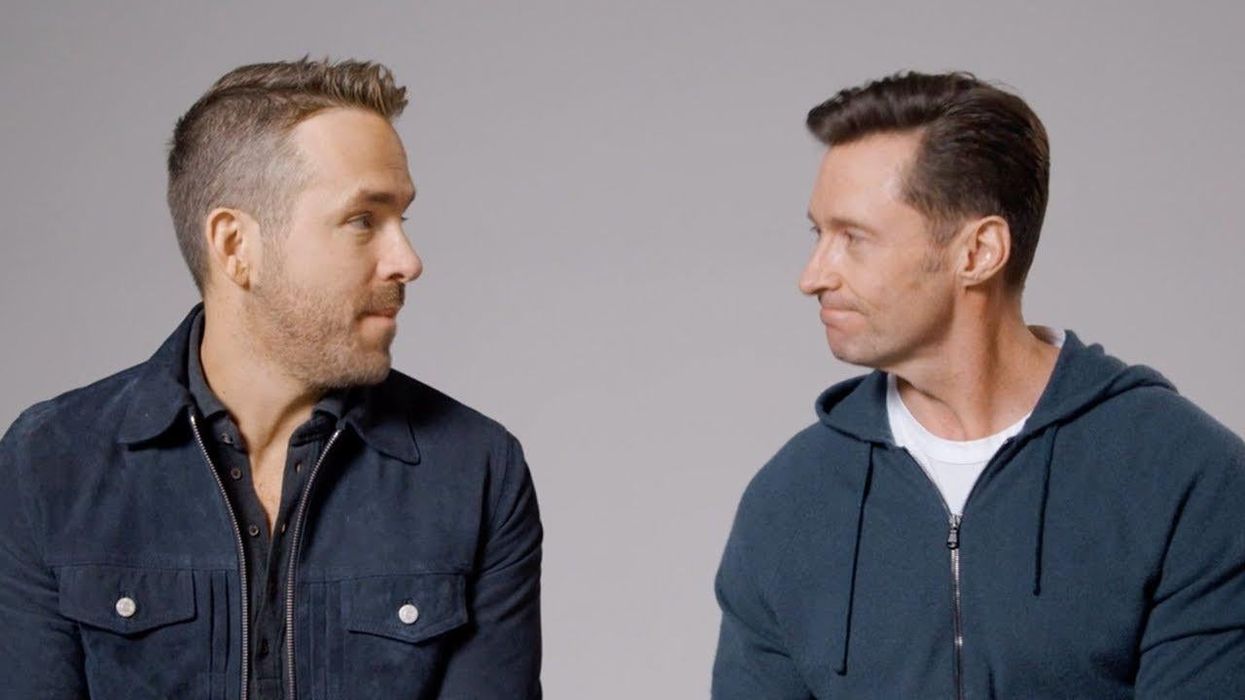 Ryan Reynolds refused to stop trolling Hugh Jackman, even on his birthday.
In the long-running celebrity faux feud, the Deadpool star shared a hilarious birthday message on Instagram Stories on Tuesday, as Jackman turned 52.
"Hey, Hugh! Just wanted to wish you a happy birthday and to tell you that I love you," Reynolds said mischievously. "I'm down here in Atlanta so I wish I could be celebrating with you."
In the clip, Reynolds explained that if Jackman was feeling lonely at his New York apartment, it was because he flew the actor's wife Deborra-Lee Furness and their kids to Atlanta as a birthday treat.
"You may notice it's a little quiet around the house this morning, that's because I flew Deb and the kids and the dogs, and your friends and furniture down here to celebrate your birthday with me," Reynolds said with a joking smirk.
"And we're having an amazing time. And, um, we miss you."
Like we said, this is certainly not the first time the actors have made joking jabs at one another. The pair met while filming X-Men Origins: Wolverine in 2008 and began "ribbing" each other as soon as they met.
In a similar strain to Reynold's latest troll, earlier this year Jackman brought Blake Lively – Reynold's wife – into their social media war. The Wolverine actor said he bought Lively a solo plane ticket to Mexico just so she could escape her husband.
"They have young kids. A night on her own in the bath, a glass of wine, a birthday cake and no Ryan," he said in an Instagram video at the time.
They have also made fake political campaign adverts and mockingly impersonated each other over the years.
Perhaps the most classic prank:
But it appears Jackman had the last laugh this time. Despite Reynold's trolling attempts, he still seemed to have a great birthday - starting the day with a piece of cake.
In an Instagram video, he said, "It's a slice of heaven".