Former Manchester City manager Roberto Mancini is two months into his second spell at Inter Milan, and has achieved a mixed bag of results so far.
Things got decidedly worse for the Italian today, however, when he was smacked in the face by the match ball while standing a bit close to the pitch in a home clash with Genoa.
The force of the clearance from Marco Andreolli was so strong as to lift him off his feet.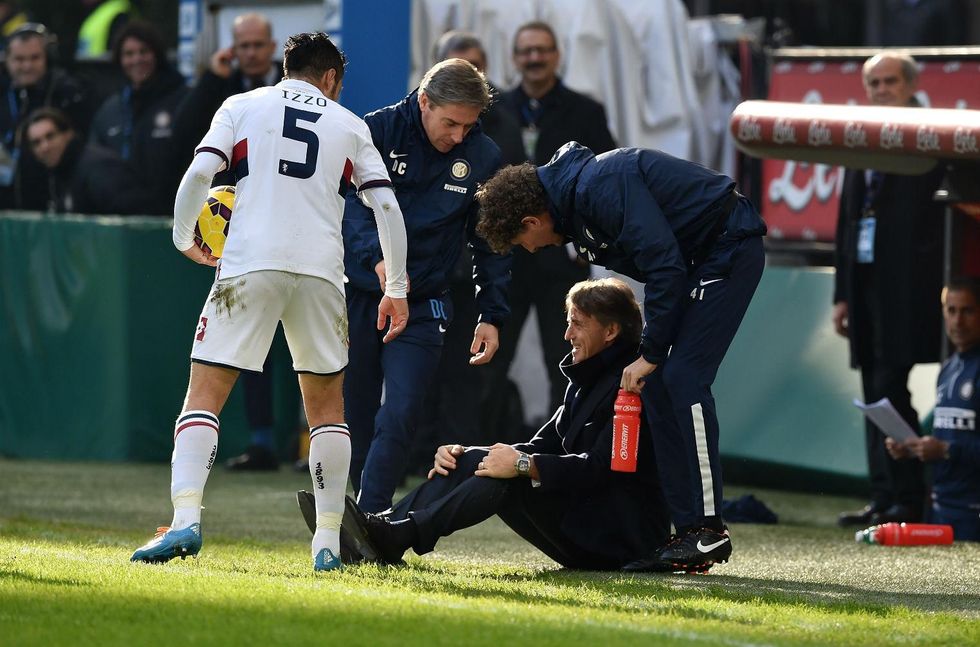 More: [French footballer learns about karma the hard way]1