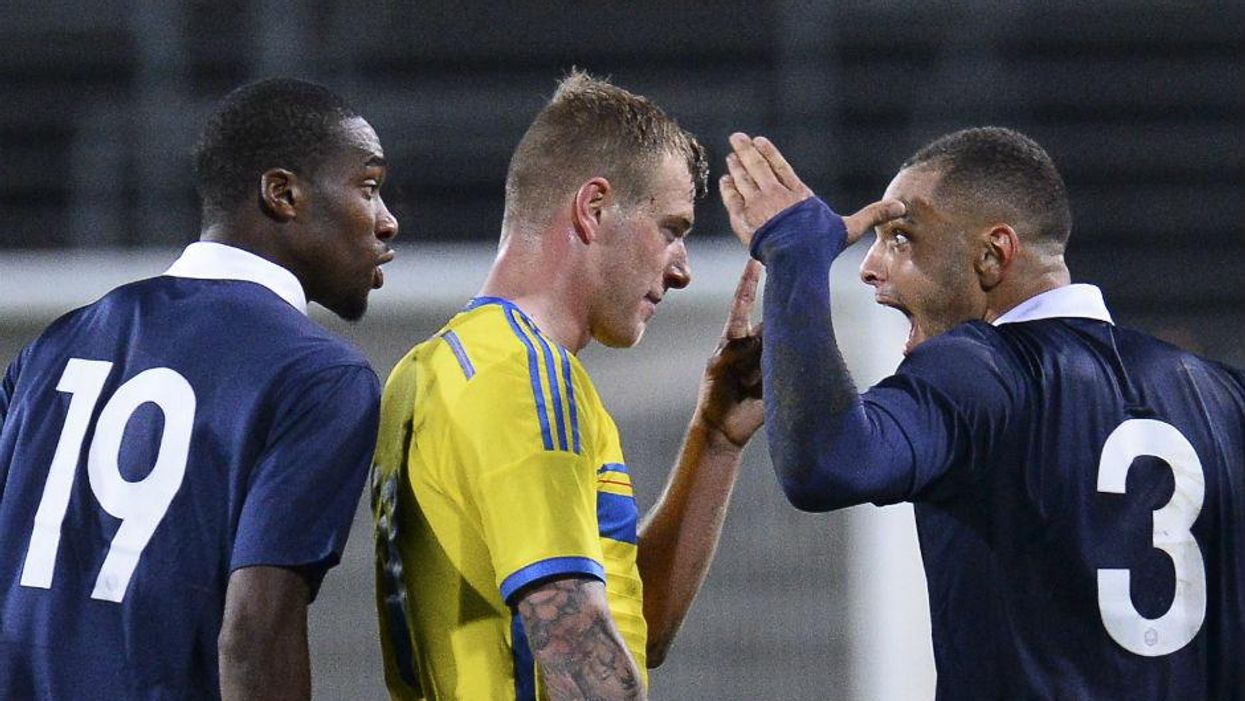 After scoring a crucial late goal in his team's U21 play-off match against Sweden, French left-back Layvin Kurzawa took it upon himself to salute aggressively in the face of one of his opponents.
Kurzawa's goal looked to have clinched France's qualification for the U21 European football championship. Coming just four minutes from the end of the game - the goal equalled the scores but put France through on away goals.
But then this happened just two minutes later...
Oh Layvin...
Then this happened...
And this...
It was relentless...
So, so relentless...
More: The first football match to be abandoned over drone-related violence?