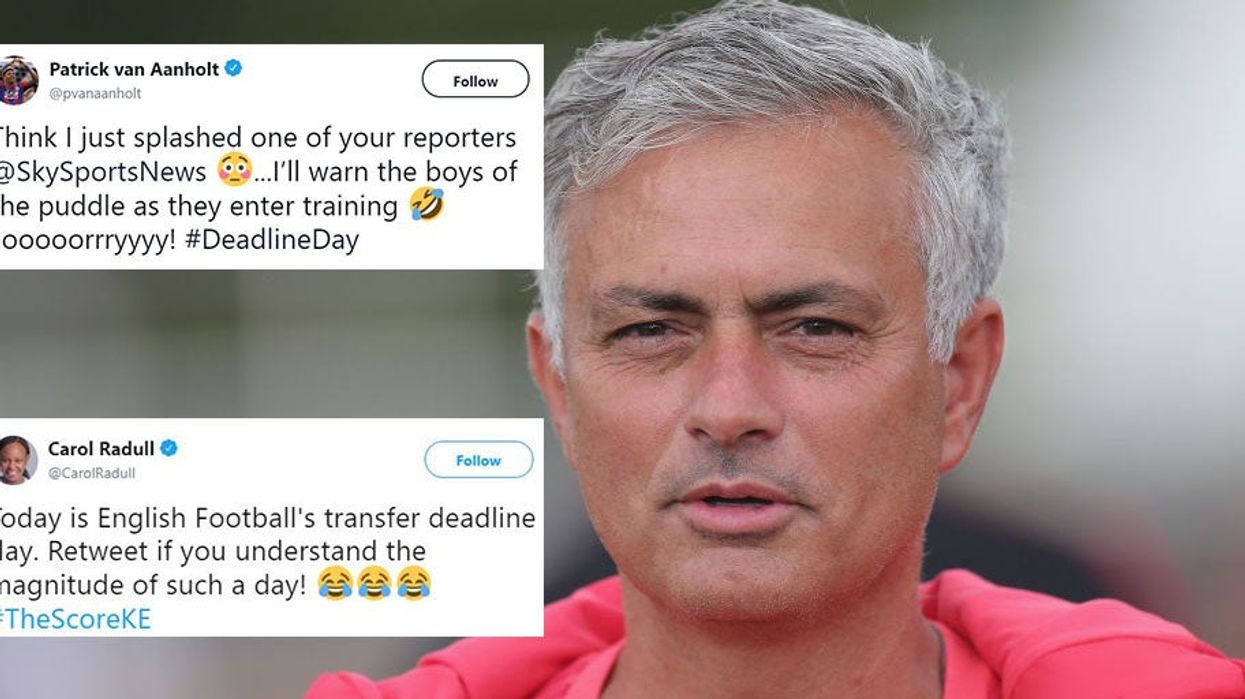 John Peters/Man Utd via Getty Images
If you are a football fan then today is like your birthday, Christmas and New Year's Eve all rolled into one.
That's right it's Transfer Deadline Day and every journalist, presenter and supporter are frantically checking Twitter and hanging around the car park of a club's training ground to see who they might sign.
Will your club grab a last minute bargain from the Norwegian second division? Which uninspiring loan deal will take place at Newcastle? Will Lionel Messi make his long-awaited move to Crawley Town?
The answer to all of these is probably not but it's fun to speculate about what might happen while you are watching Sky Sports News and trying not to get wrapped up in too many rumours.
For something that literally just involves a couple of men agreeing to terms and signing a piece of paper, it's bizarre how engrossing and unpredictable it can be.
Earlier today a reporter from Sky Sports News literally got splashed by a passing car outside of Crystal Palace's training ground.
Then Patrick van Aanholt, a defender for Palace confessed to the misdemeanour.
That's just one example of something that can happen on today of all days and football Twitter can't help but get giddy with excitement.
The biggest memes have come courtesy of Manchester United's desperate attempts to sign a defender.
Meanwhile, things are a little quiet at Tottenham Hotspur, where they are yet to sign anyone.
Arsenal have been a little quiet too.
Chelsea spent big on a new goalkeeper.
There were the usual Harry Redknapp jokes.
Still, it will all be over soon.