Solution Tales - TechLife / VideoElephant
You've heard of white noise, but there's a different colour noise that's trending on TikTok.
Green noise has seen an 11 per cent growth in searches in the past 3 months and accumulated over 4.2 million views on TikTok, green noise is a popular music trend that helps to calm and relax listeners.
But what exactly is green noise and how does it differ from white noise?
Well, green noise is described as a "variant of white noise," that can help aid sleep, some experts say.
"While white noise contains equal volumes of all the sound frequencies the human ear can hear, green noise amplifies the frequencies in the middle of that range," according to the Sleep Foundation.
@calm

How does this "green noise" make you feel? 🎵: "quiet your mind" by Vontmer (listen in the Calm app)
"Green noise is a type of white noise which lies in the middle of the frequency spectrum, often resembling the soothing and calming sounds of nature making it particularly relaxing," says Adam Butler, workplace solutions expert and CEO at Officeology .
He also detailed why green noise is beneficial for employees and how it can improve productivity.
"For employees, listening to green noise can help them improve their hyperfocus, and ultimately, increase productivity levels," he explained.
"Work can be overwhelming at times, especially in high-intensity situations like preparing for back-to-back meetings or managing your workload in a busy working environment.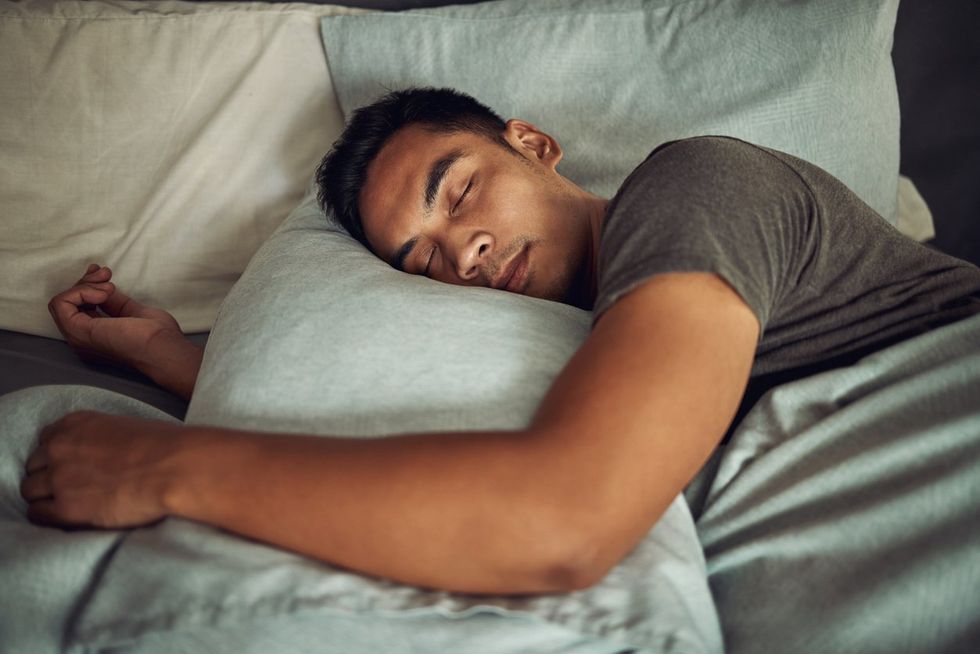 Green noise is said to help with sleep, meaning you'll be more awake and productive at work as a result. iStockphoto by Getty Images
"This can often lead to employees feeling stressed, as they can't achieve what they initially intended to do during the working day."
Butler noted that green noise can help listeners "maintain focus, and drown out any distractions when it's time to concentrate."
"It has also been recognised that green noise is a great aid for neurodivergent employees that have ADHD and Tinnitus, as green noise can provide a soothing environment that can act as a barrier against distracting outside noise and can increase concentration levels."
"After a hectic morning, finding motivation for the last half of the working day can sometimes be a challenge."
He recommends listening to green noise as part of your lunch break routine in order to "give your brain that well-deserved calm and reset," for a productive afternoon.
How to join the indy100's free WhatsApp channel
Sign up to our free Indy100 weekly newsletter
Have your say in our news democracy. Click the upvote icon at the top of the page to help raise this article through the indy100 rankings.