This morning severalpaperscarrynews of a cloud which looks uncannily like a Britain without Scotland.
The cloud was spotted by a 44-year-old Scottish expatriate who fears it could be an omen for the results of the Independence referendum. The Scottish Sun even did this: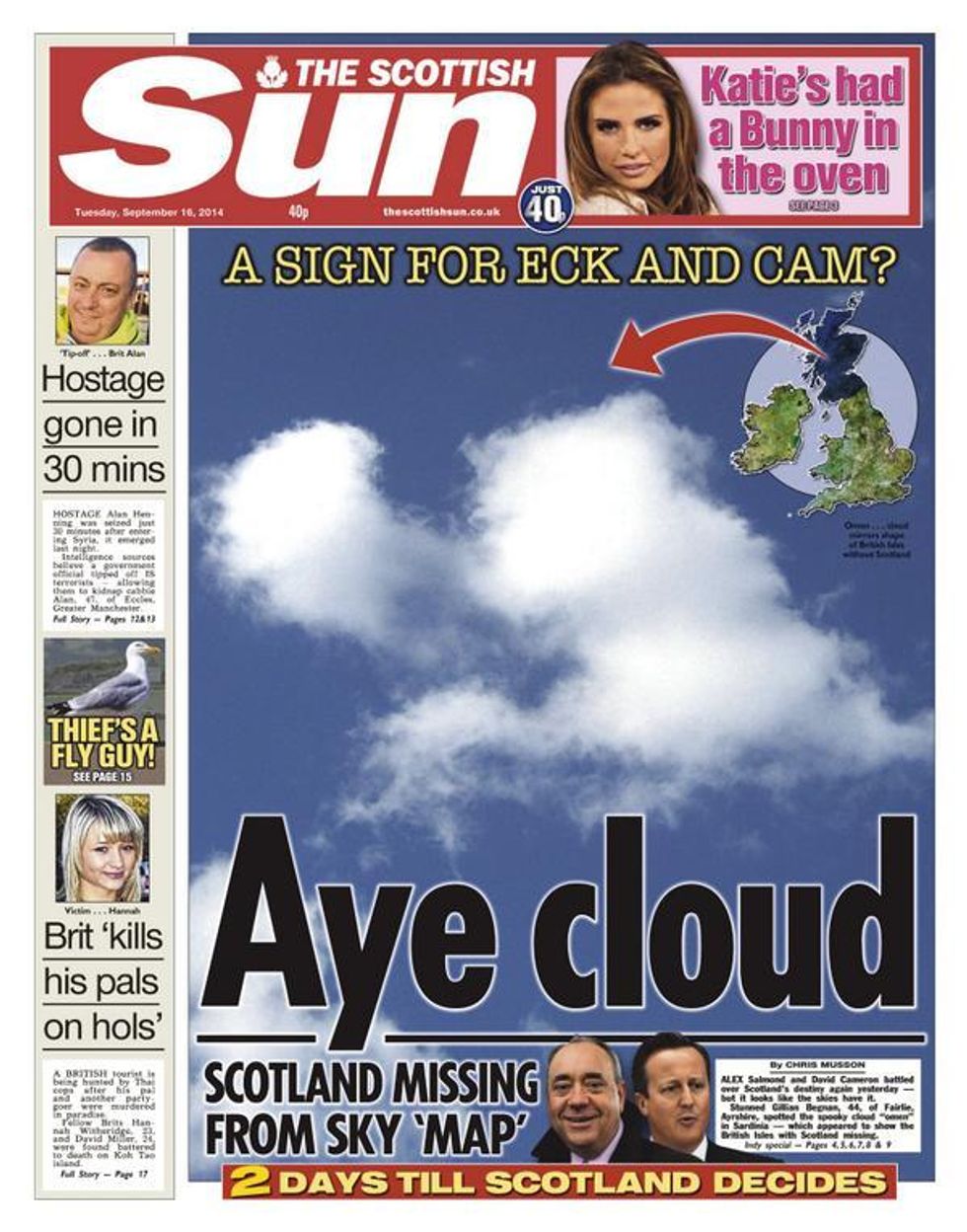 Here are some other clouds which look like parts of the UK, and as such may help predict the results of Thursday's independence referendum.
1.
This cloud looks like a slightly stretched United Kingdom without a Scotland
2.
3.
This is Orkney, in cloud form
4.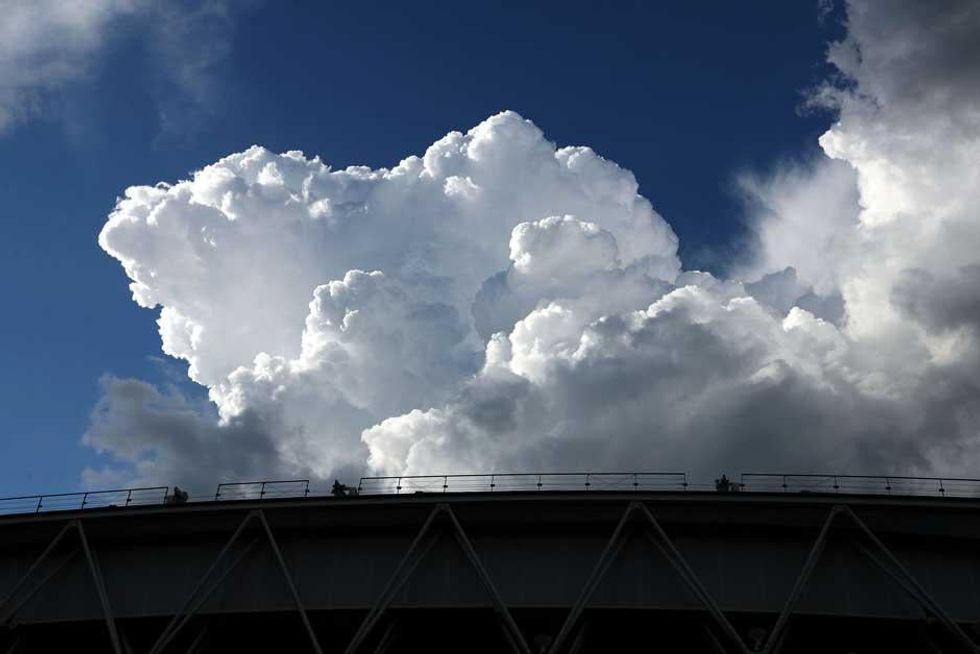 5.
6.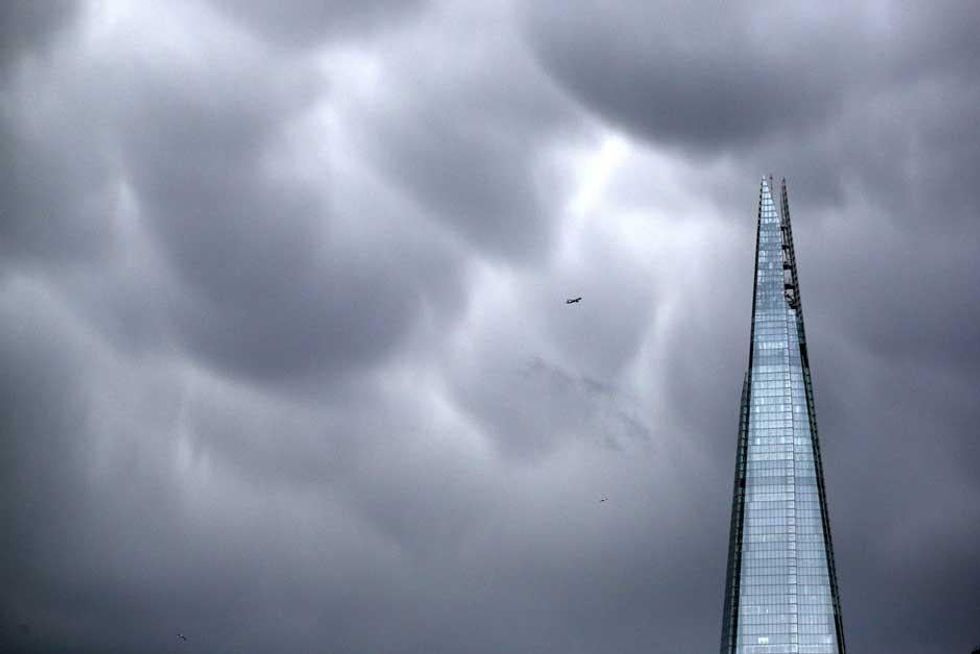 These clouds are storm clouds, perhaps signalling a stormy future for the Union
7.
This cloud is shaped like Dumfries
8.
This cloud clearly supports Scottish independence
9.
10.
This cloud looks like the North York Moors
11.
This cloud looks slightly like Wales - could they be next?