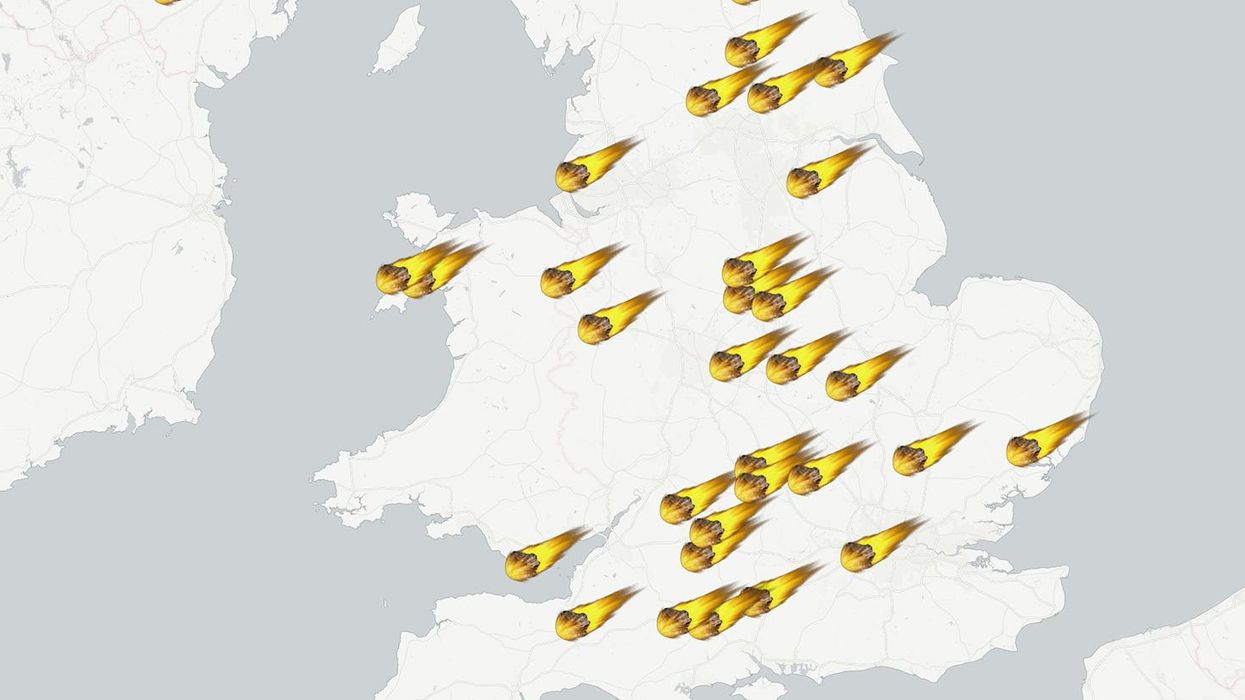 The Meteoritical Society and the Natural History Museum both record databases of where meteorites have been recorded to have fallen over the UK.
These include, the year the meteorite fell, whether it has been categorised, the mass and the location, where available.
These records run from one that landed in Yorkshire in 1360, to a meteorite that landed as recently as 2005 in Hambleton, also in Yorkshire.
These datasets were recently the subject of a post on a subreddit, which discussed the database.
We've gone ahead and made the available data into a map for you to browse:
To find out more detail, click on the icon, or the link to the meteorite-specific page on the Meteoritical Society website.
The datasets do not cover every stone that has fallen from space to land in a field in the UK - for example, if a meteorite fragments and is scattered over the region of hundreds of miles, it may be categorised under one entry.
In addition, its possible that an entry may be in the process of being approved - to become listed a detailed report has to be filed describing the find.
Its also possible that a fall can be considered too small to be of interest.