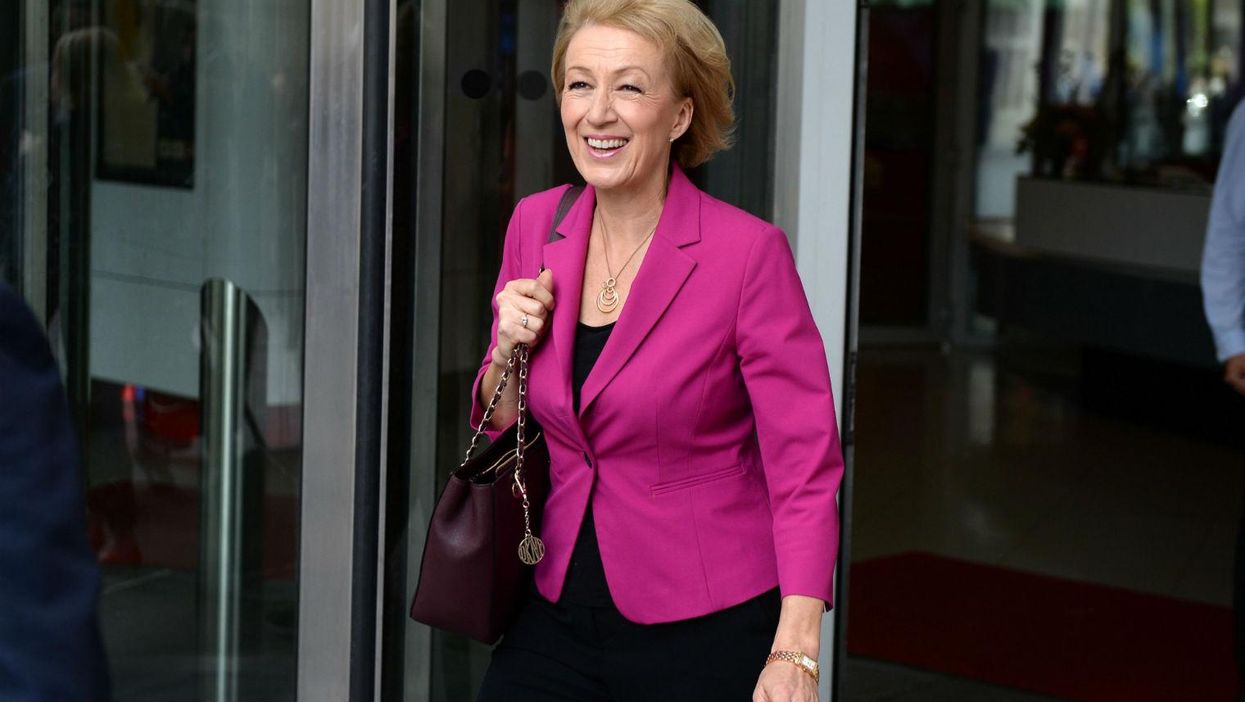 Andrea Leadsom supporters are (were?) very angry with a Cardiff bookshop.
The Cardiff branch of Waterstones managed to enrage the Energy minister's Tory leadership support base over the weekend when they referenced her claim in the Times that motherhood meant that she had a greater stake in Britain's future than now incumbent party leader Theresa May.
The comments were met with derision, and the backlash was one of the reasons aides gave for Leadson's decision to withdraw from the race on Monday.
In a now deleted tweet from July 9th, the Cardiff Waterstones branch joked that they were:
Currently dividing the store into Mothers and Non-Mothers, so readers can tell which books were written by those who care about the future.
This tweet angered a number of Leadsom fans, some of whom have promised to never shop at the store again.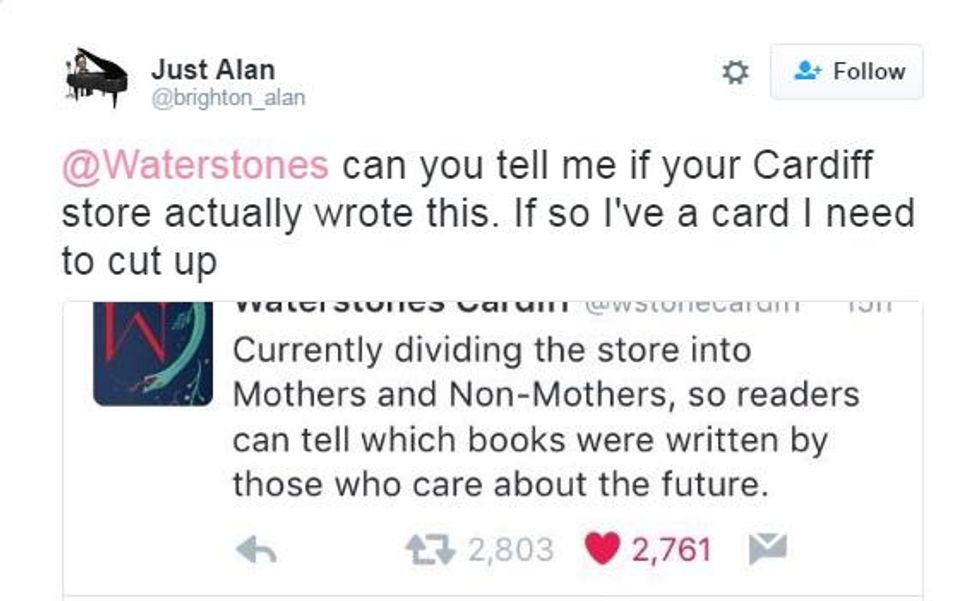 Some of the Brexiteer's supporters followed through on the threats to cut up their loyalty cards.
Leadsomites, apparently, do not mess around.
Those less fervent about Leadsom's leadership campaign saw the funny side, though.
This is not the first time that the bookstore chain has been responsible for some pretty political tweets.
Earlier this year, after David Cameron shared a photo of a face-to-face meeting with Bill Clinton in response to being mocked for a photo of him on the phone, Waterstones of London's Tottenham Court Road responded by mocking the obviously staged image.
When approached by indy100 for comment, Peter Whitehead, Editor of Waterstones Online, said:
We always encourage our shops to engage intelligently in popular debate and clearly our booksellers at Cardiff were reflecting at least some of that independent spirit.

The humour here, however, is too close to the bone and the tweet has now been removed.
More: People are making the same joke about Angela Leadsom's CV