SWNS
Listen up, patriots. Panic stations. We've got reason to suspect that foreigners are freely living out their lives in foreign countries.
Take the harrowing tale of Freda Jackson, the 81-year-old Brit who just wanted a peaceful, British holiday in Spain.
Instead, she ended up seeing evidence of another culture. How was she know there would be so many Spanish people?
The retired care assistant broke down crying at the end of her two-week break in May this year.
Complaining that she was almost knocked over by 'rude' natives who had the audacity to holiday in their own country, she said:
The hotel was full of Spanish holidaymakers and they really got on our nerves because they were just so rude.

One evening a Spanish guy nearly knocked me flying and he just walked off without even apologising. 

The entertainment in the hotel was all focused and catered for the Spanish.

Why can't the Spanish go somewhere else for their holidays? 
It almost as if foreigners aren't true British patriots, but have their own cultures and identities.
Britain First is clearly not going far enough. It's time for the nationalist movement to go international.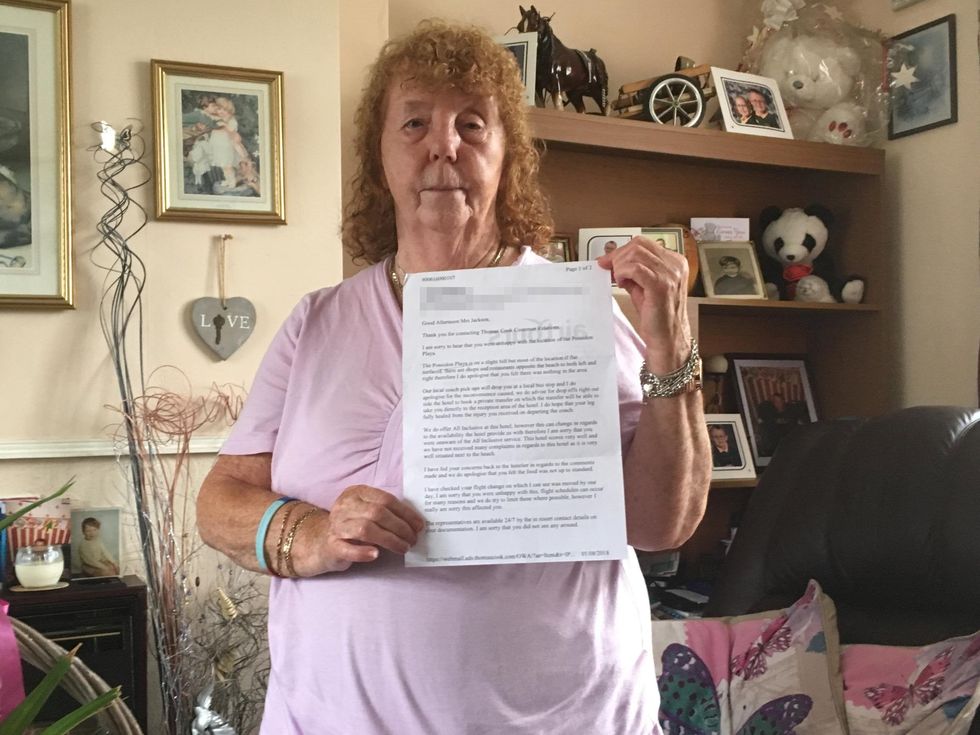 Picture: Get out of your own country! Freda Jackson, the woman with a unique take on the classic 'go back to your own country' xenophobia.
Jackson, who stayed at the Poseidon Playa on the outskirt of Benidorm with her friend, now wants her money back or a free holiday. She continued:
I have never complained about a holiday before – but this one was a disaster from start to finish.

My friend and I paid for it from our pensions and it was a struggle trying to fund it over 12 months and the holiday was totally ruined. I cried after.

We wanted to go somewhere on flat ground and not in the hills because we have mobility issues.

To top it off once we got to reception they told us we had been put on the 14th floor, thankfully we were moved to the second floor, and that it was 42 steps down to the hotel's swimming pool.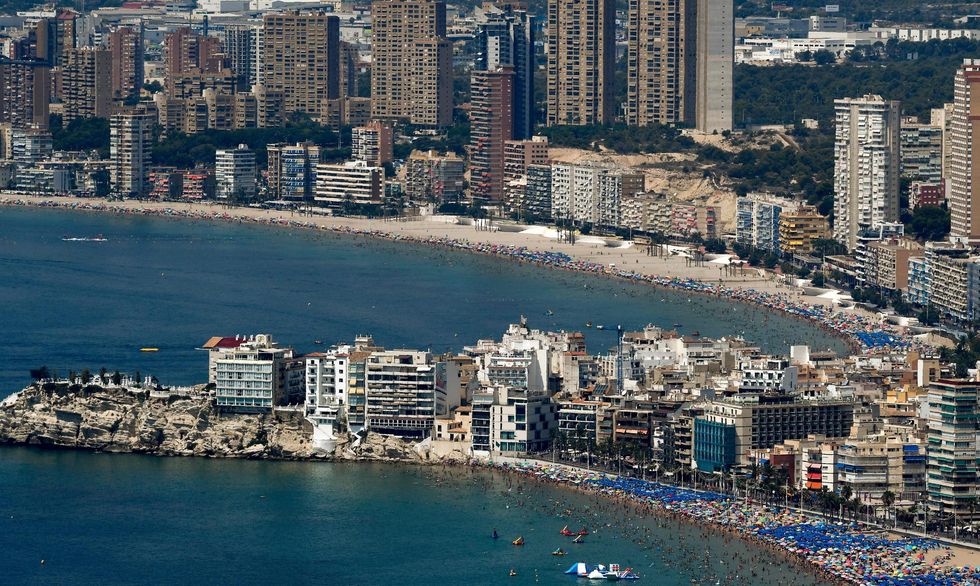 Picture: Benidorm, a suspiciously Spanish seaside town.
Jackson submitted a letter of complaint to Thomas Cook, who initially offered Jackson and her a £75 holiday voucher as compensation.
But the gesture was rejected by Jackson and her friend, and Thomas Cook upped the offer to £566 between them.
Thomas Cook said the pair were relocated to the second floor on the second night, and that Jackson had refused assistance on the small slope at the hotel.
The travel company also clarified that the compensations was due to a last minute change of flight and nothing else.
A Thomas Cook spokesperson said:
Due to a system error Ms Jackson was not informed of a change to her flights until six days before departure.

We are very sorry for the inconvenience this caused and are investigating to make sure it doesn't happen again.

We have offered Ms Jackson and her travel companion a gesture of goodwill to try and put things right which we hope she will accept.