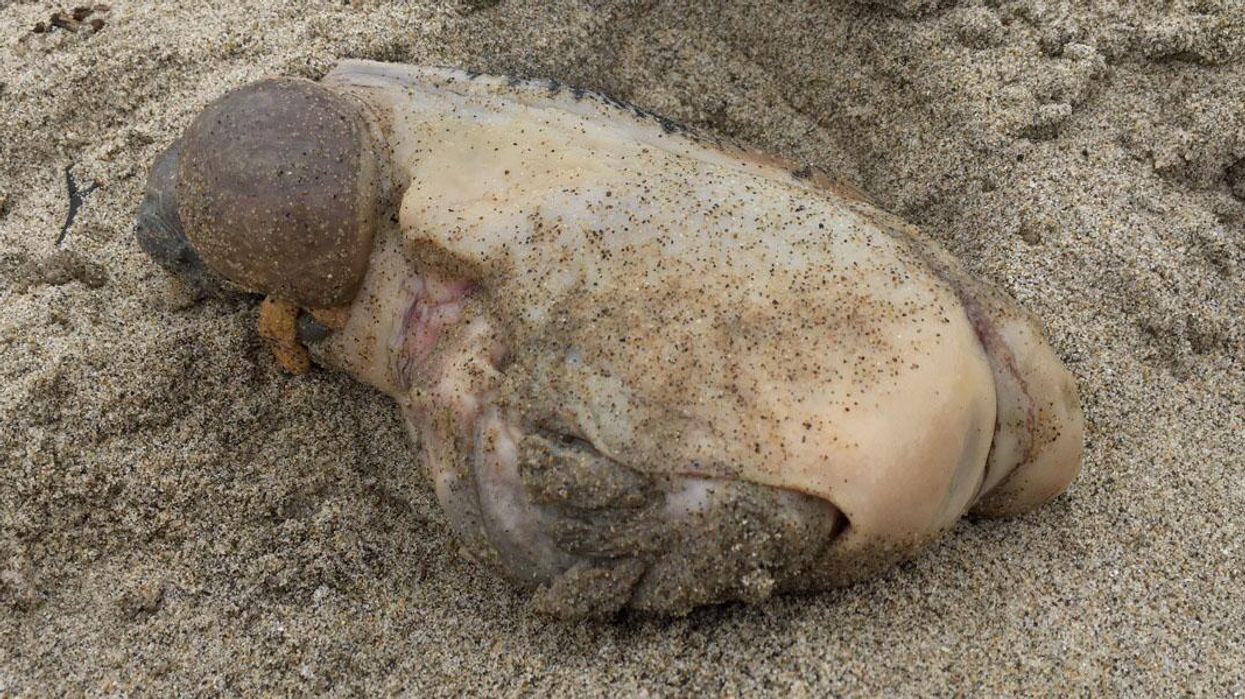 xxviiparadise/reddit/imgur
What washes up on the beach is rarely cute, or even alive.
This is no exception to that rule.
A reddit user recently posted a photo of an unidentified creature to a handful of subreddits, in the hopes of identifying it.
The creature, which allegedly washed up on the Leo Carrillo Beach in Malibu, California, was widely speculated to be a sea hare.
And who are we to disagree?
The reddit user who uploaded the image said:
It weighed around seven pounds and if i had to guess about five inches wide.
The California sea hare is a species of sea slug that is, unsurprisingly, found on the coastlines of California and Northwestern Mexico.
They can grow up to 30 inches long and live for around a year.
One individual Hare was once reported to have laid 500 million eggs at 27 separate times during less than five months.