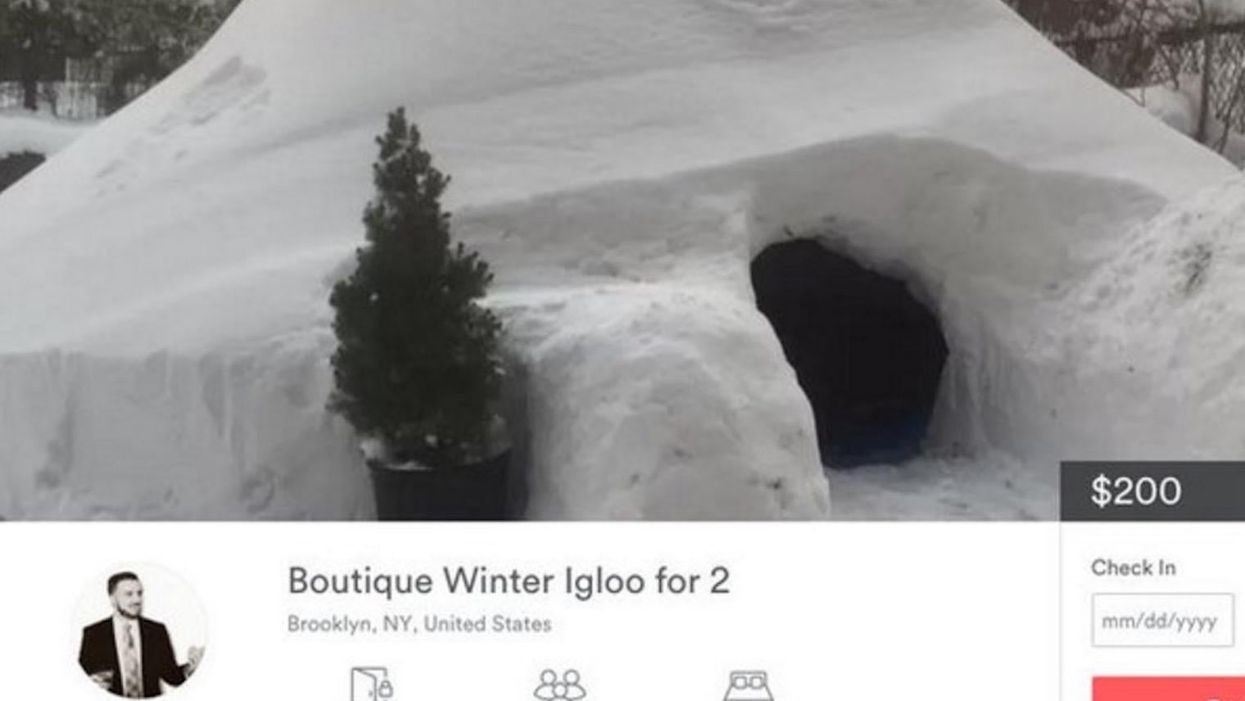 On Saturday, the US National Weather Service recorded 26.8 inches of snowfall in Central Park in New York City.
While for many the snow was an opportunity for playing with friends and family outside, one person saw it a little more enterprisingly.
An intrepid New Yorker, Patrick Horton, built an igloo in his garden during Storm Jonas and listed it for $200 a night on Airbnb.
Sadly, the "Boutique Winter Igloo for 2" listing in the Greenpoint neighborhood of Brooklyn, which touted "hand-crafted" architecture, has since been taken down by the rented accommodation website.
What we didn't know is that it's not the only igloo on the site - you can choose "igloo" as a listing when registering on the site, with many available currently.
Sadly, we doubt many more will be available in Brookyln after an Airbnb spokesman told Horton:
Unfortunately, your igloo, while very well constructed, has failed to meet our occupancy standards and has been removed from search results.

Be sure to pick a place with running water, electricity, and a roof that doesn't melt.