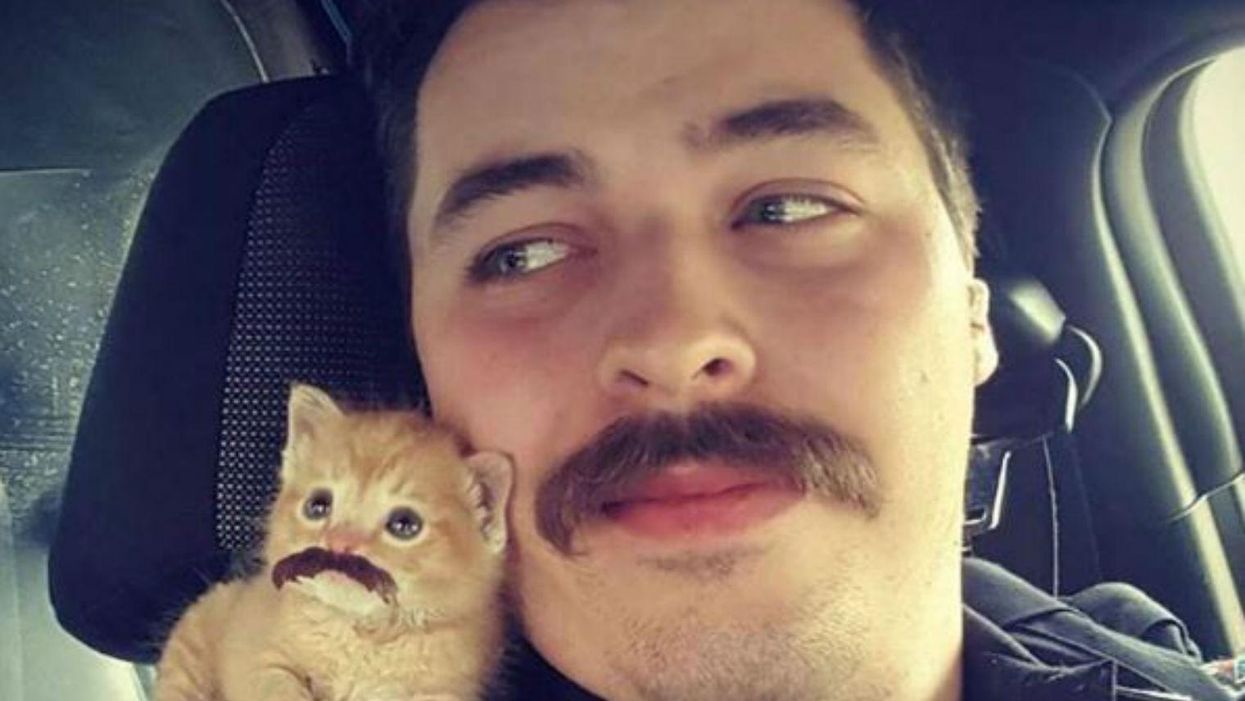 It is no secret that the internet has elevated cats to Messiah levels of greatness.
Police officer Cody Garrett, also known as the Donut Operator, found an abandoned kitten while patrolling one night and named her Toothless.
No stranger to cats, Garrett - who has four of his own - took Toothless home in the hope that his newly nursing cat would accept this furry bundle as one of her own.
He posted the following photo to Instagram:
And now the internet is in love with them both.
The post quickly went viral racking up likes and gushing adoration.
Lickthepavement:
Squirt is so cute I wanna scream.
Ellengcb:
Too cute to handle
Bekmanz:
Oh my gawd. You both are too cute!
Jur306:
you are one fine officer, thnx a lot
sydkrieg:
IT IS SO TINY HOW IS IT SO TINY
He's apparently famous in China as well:
You're so cool you're famous for China because this cat!
Then, just when you thought it couldn't get more adorable, he posted this follow-up video:
The cute is painful
We hear you.