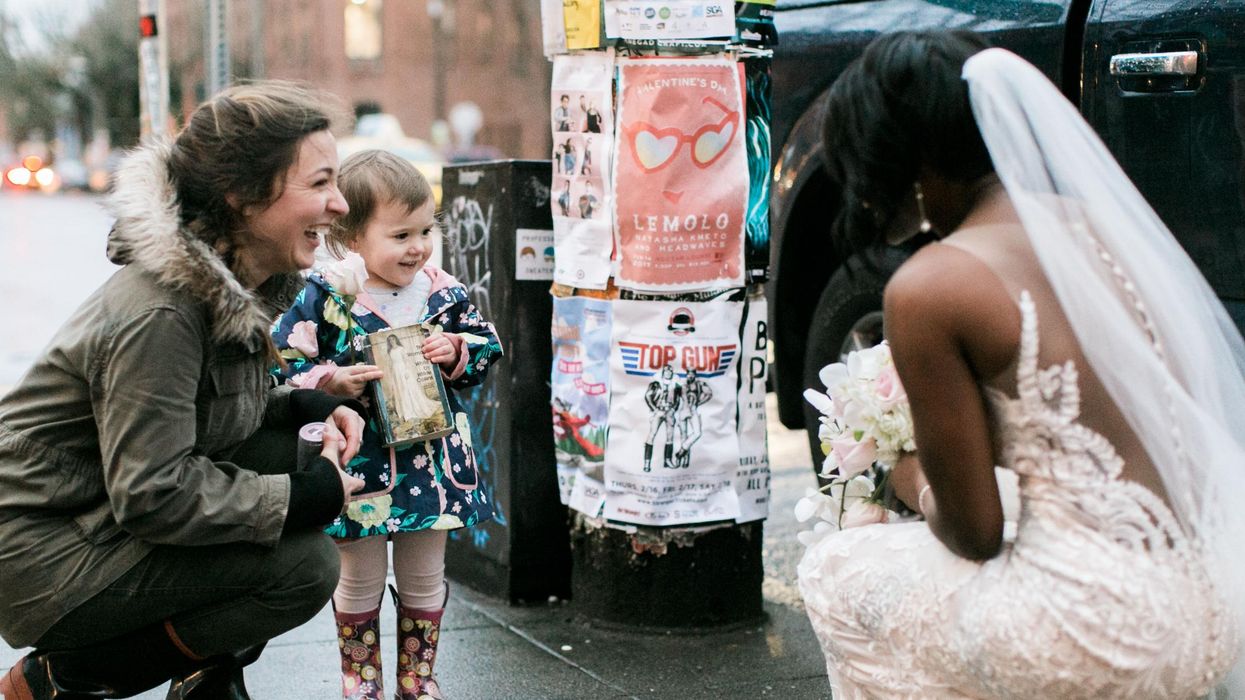 Stephanie Cristalli
For young children, the veil between reality and fantasy is wonderfully thin.
Scott Robertson's wife Shandace Lerma was taking part in a pre-wedding photo shoot on the streets of Seattle, when a little girl and her mum walked by.
Mr Robertson wrote on imgur:
My wife and I got married last February, and during the photo shoot this little girl and her mum happened to be walking by. The little girl thought my beautiful wife was the Princess from her favourite book (the one she's holding).
The little girl was holding The Woman in White, by Wilkie Collins.
Photographer Stephanie Cristalli managed to immortalise the adorable moment, and here are the photographs to prove it:
His wife gave a flower to the toddler, much to her delight.
Though the road had been muddy, the pair was so charmed, they didn't't even notice.
He wrote:
[Mud on the dress was] totally worth it for this moment though.
The post has received over 600,000 views.