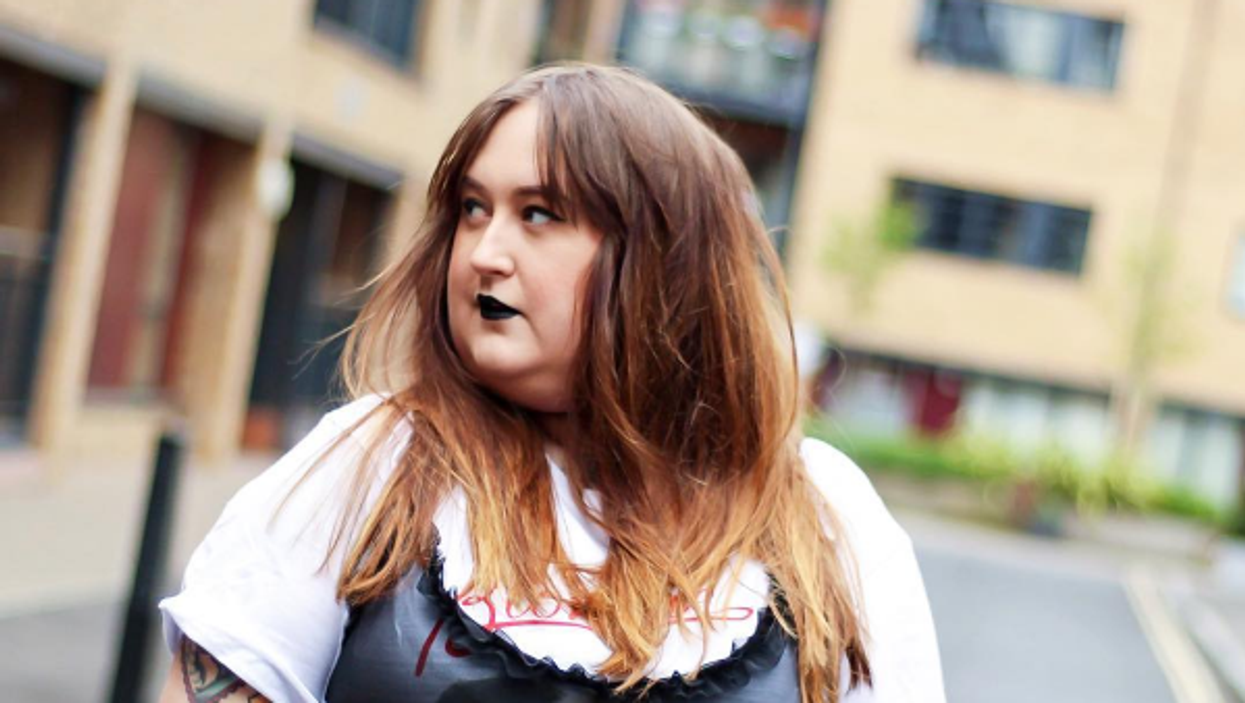 Lottie L'amour
Size 22 fashionbloggerLottieL'Amour has hit out at a TV production company after they asked her if she'd like to appear on a new programme about losing weight.
L'Amour has said that the firm TwoFour emailed her about their new show, Save money: good health, about being healthy on a budget, and that they were looking for volunteers who wanted to lose weight.
The email stated:
We are currently looking for volunteers who would like to lose weight and are open to trialling out a new diet.
Fuck the furthest of offs you could possibly go. https://t.co/STVFzwMGu3

— lottie l'amour (she/her) 💖✨ (@lottie l'amour (she/her) 💖✨) 1498343366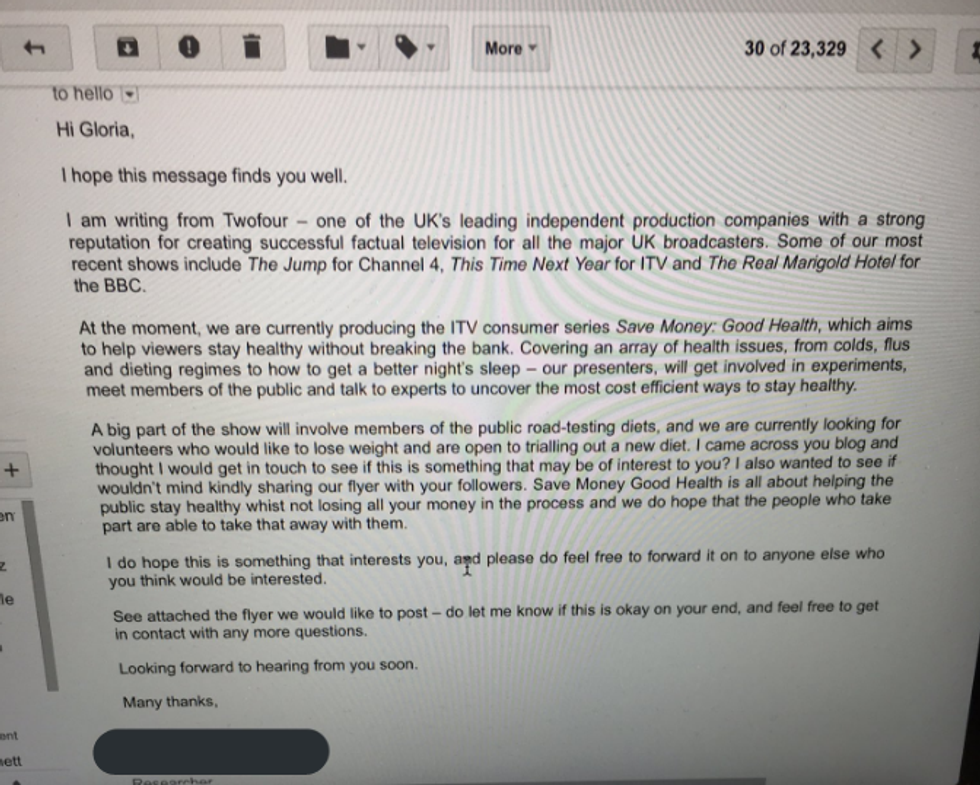 But L'Amour says she has never expressed any wish to lose weight.
And it's true. One look at her social media shows how L'Amour promotes nothing but body positivity:
They also addressed the email to the wrong person - just in case the email wasn't already enough of a face palm.
L'Amour sent a reply, stating:
You clearly haven't read my blog – I don't want to go on a faddy show about diet culture.

I believe that women can feel good in whatever skin they are in and that diet culture is a money making scheme that hinges on making people feel terrible about who they are.

It's frankly disgusting that you've obviously gone looking for plus-size bloggers thinking you'll find fat women who would want to lose weight – not all fatties want to lose weight, we are not easy prey for diet culture.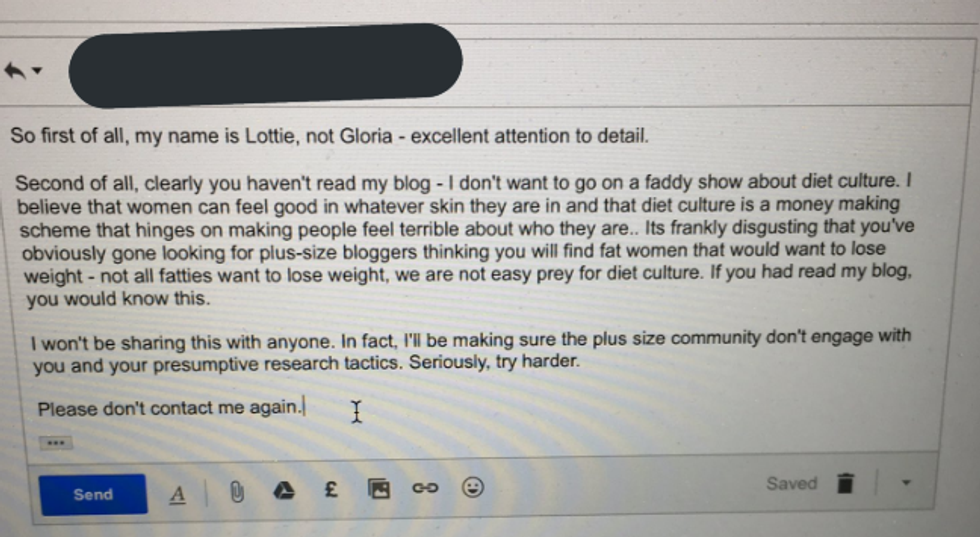 She followed the topic up in an Instagram post, where she wrote:
Not all fat women want to lose weight just as not all fat women want to stay the weight they are.

Assuming that because we are fat we must want to lose weight is piss poor.

We don't have to be a before photo all the time - our bodies deserve to be visible without assumption that we are working to get thinner.