Jeff Spicer / Getty Images / LIAM SMYTH / GOFUNDME
Investigative sleuth, interrogation master, and legit heart throb Louis Theroux has broken his silence on that story about a woman's poo ruining her Tinder date.
On Tuesday,indy100 brought you news of a Tinder date catastrophe which caused so much damage a GoFundMe page had to be established.
According to Liam Smyth, from Bristol, his recent Tinder date ended with a broken window, human waste in an alley way, and his date being freed from said window by the fire brigade.
All while he'd been trying to watch a Louis Theroux documentary.
He shared the story on his GoFundMe page:
About an hour in to Louis Theroux and chill, my date got up to use the toilet. She returned with a panicked look in her eye, and told me she had something to tell me.

'I went for a poo in your toilet', she told me 'and it would not flush. I don't know why I did this, but I panicked', she continued 'I reached into the toilet bowl, wrapped it in tissue paper, and threw it out of the window'.

I was understandably concerned, and told her we would go outside, bag up the offending poo in the garden, bin it, and pretend the whole sorry affair had never happened.
He then explained that out of his window, was just a small gap between the next house.
His date, valiantly tried to clamber out the window to get it.
She got stuck, and the fire brigade had to come.
The photos were really quite something.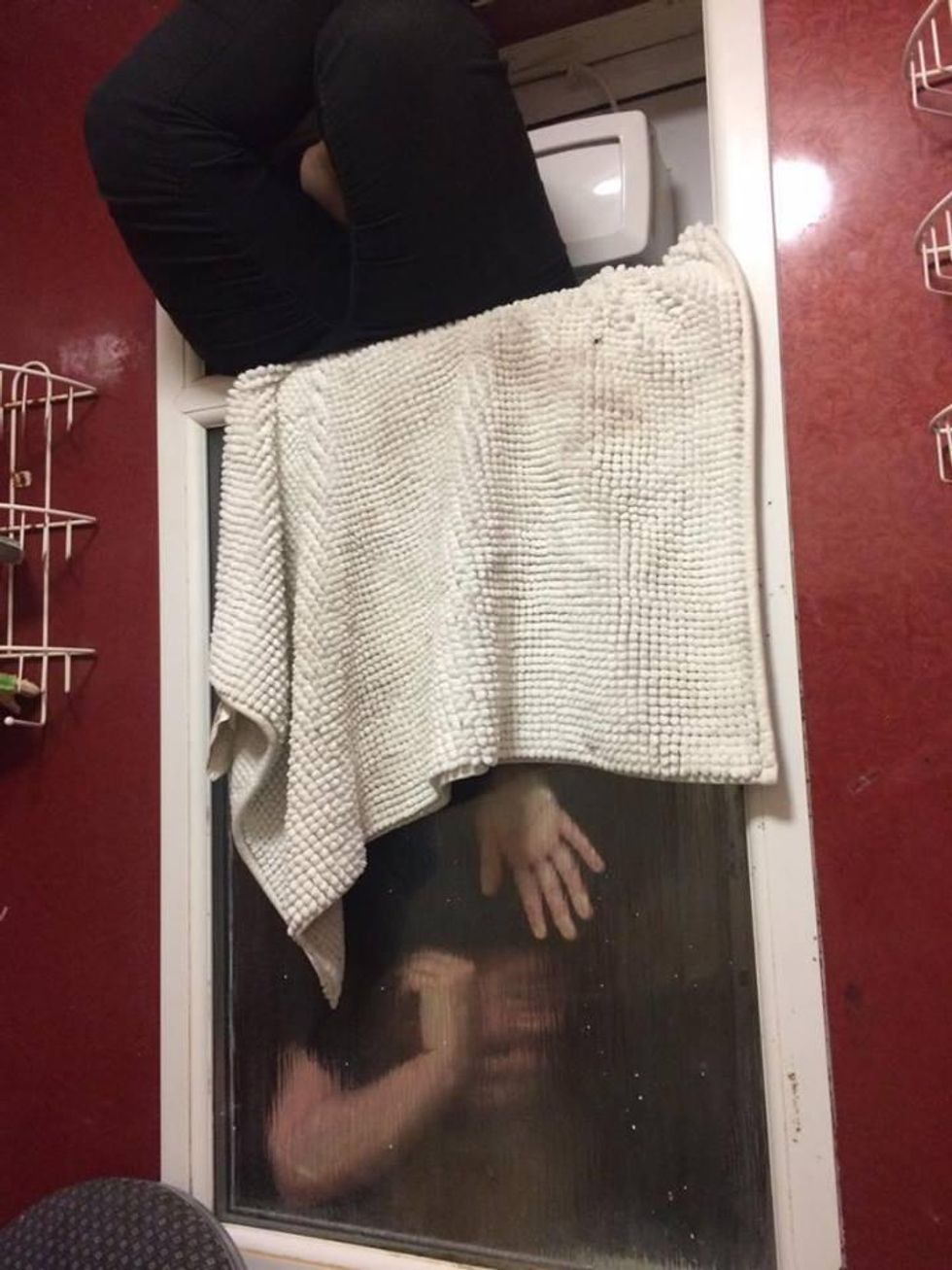 Picture: Liam Smyth/GoFundMe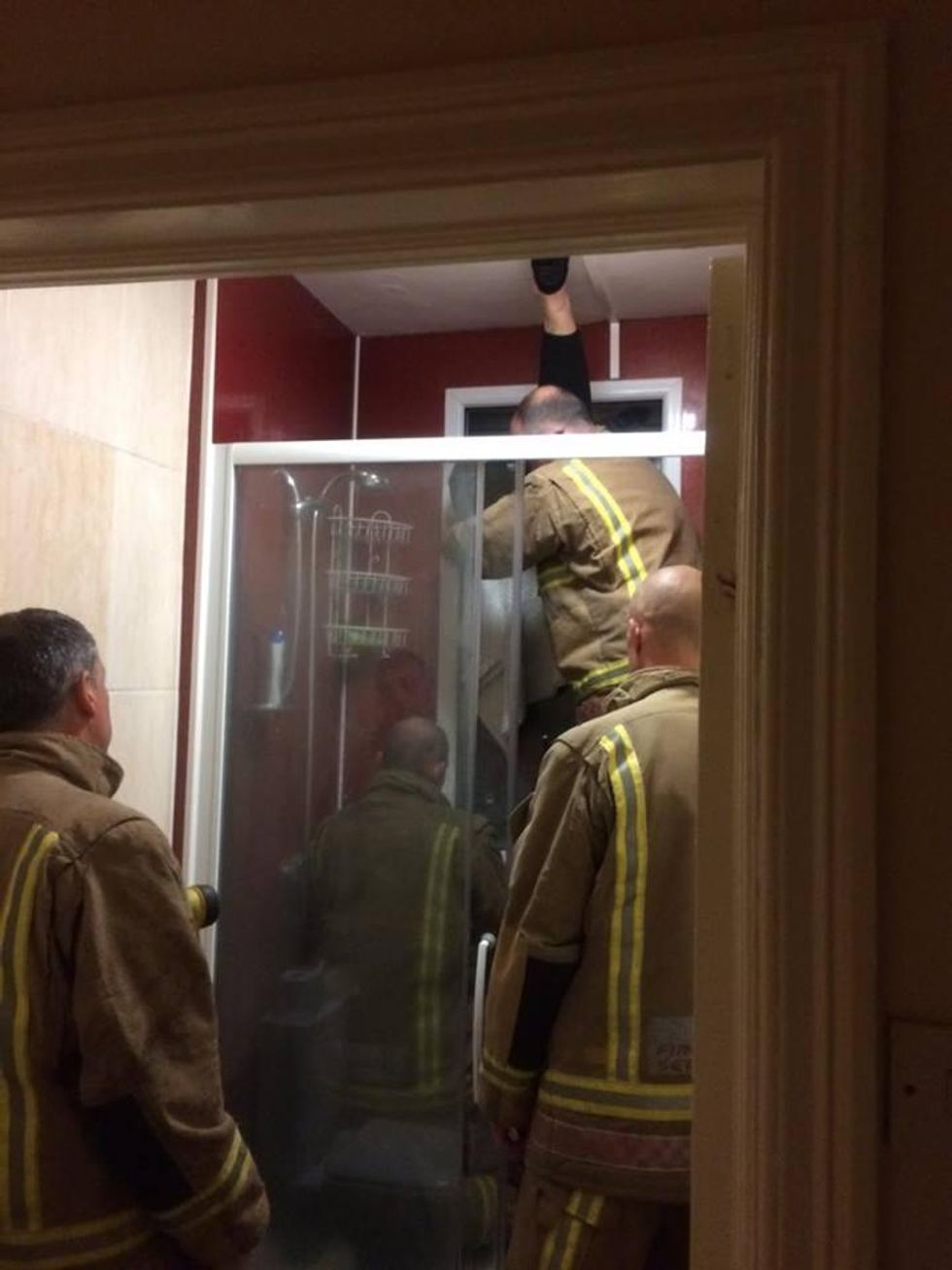 Picture: Liam Smyth/GoFundMe
Theroux, seeing his name connected with excrement excitement on social media, commented:
Honoured to be part of this important story via @johndower71 MT: Date ends with woman throwing her poo out window' https://t.co/IedKIatJAE

— Louis Theroux (@Louis Theroux) 1504641686
Someone claiming to be Smyth, who just joined Twitter, wrote to Theroux - possibly to make this eventful evening the subject of his next documentary, who knows?
@louistheroux I'm not much of a twitter fan, but it's me in the story. Can you send a DM?

— Liam Smyth (@Liam Smyth) 1504644239
You know what they say: All publicity is good publicity.