@ChristinaWilkie/Twitter screengrab
Of all the bizarre theories about President Donald Trump, this is the possibly the strangest.
On Wednesday it was the birthday of First Lady of the United States Melania Trump, and her husband wished her well via Twitter.
Huffington Post reporter Christina Wilkie has pointed out what's wrong with the First Lady's birthday card.
Wilkie credited the find to Lindsey Rosenthal.
The star spangled banner
The flag of the US, in its current design since 1960, has 13 stripes and 50 stars.
The stripes each represent the 13 original colonies which declared independence from Great Britain.
The stars are each state, and the number has increased as more states entered the union.
Which is why it's bizarre that the flag on Melania's card only has 39 stars.
The official flag has never had 39 stars
The flag of 1877 had 38 stars, and was used for 13 years until was updated again to include the five states which joined in the intervening years.
The only time there were 39 states was a brief moment 1889 in when North Dakota joined on 2 November, and the same day as South Dakota (the 40th state).
According to the New York Times, a 39 star flag was produced but was made mistakenly by manufacturers who believed the Dakotas would be admitted as one state.
Perhaps just a mistake by a designer for the First Lady's birthday card. Probably just an anomaly.
But wait, the same 39 starred flag was used at the end of this video shared by President Donald Trump on Friday.
The use of this weird flag was spotted by MSNBC's Christoper Hayes.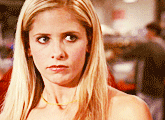 More than one user concluded that the flag was actually the answer to something we have all been wondering.
Others suggested that 39 states was the number the President would prefer, for various reasons that involved getting rid of his enemy.
But this guy nailed it.