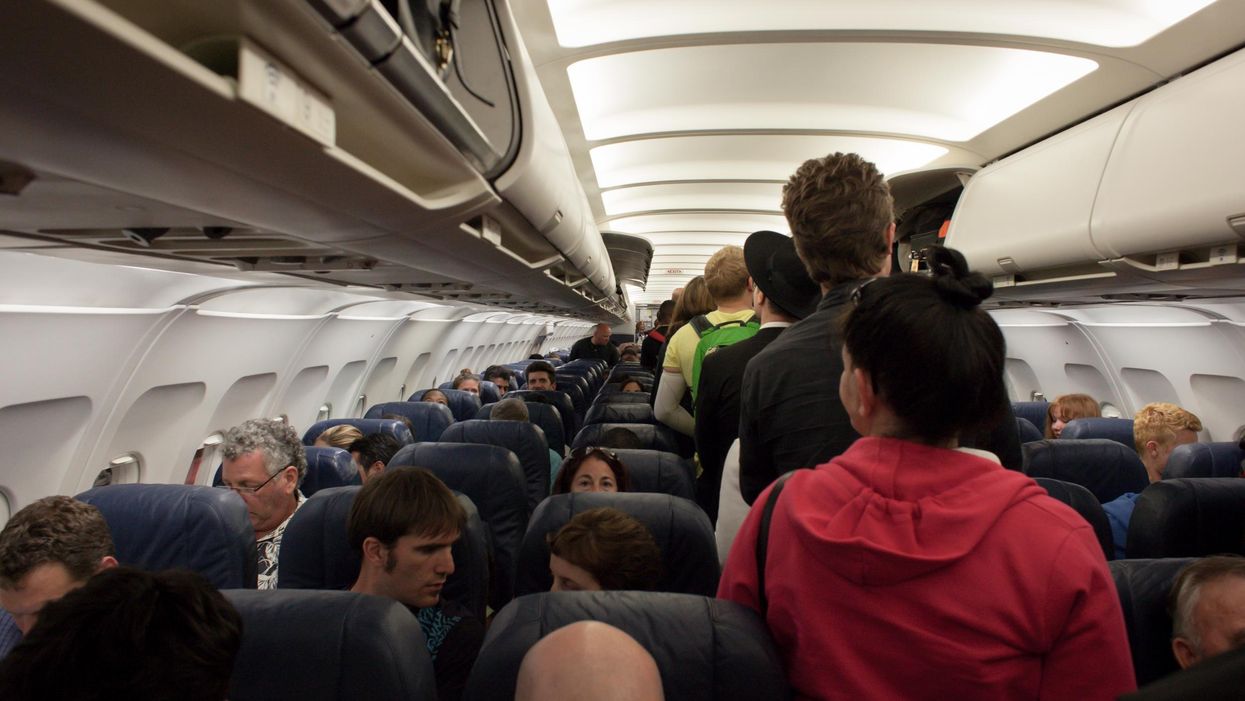 Unsplash
When it comes to flying, tensions are usually quite high. Grouped together with strangers in a metal tube hurtling through the air isn't really grounds for compassion and tolerance.
But out of every possible in-flight gripe, the most annoying passengers on planes are the ones who kick the seat in front of them, according to a survey of more than 1,000 by Expedia.
The survey found that these are the top etiquette no-nos on flights.
If you don't know what some of the nicknames refer to, ask a friend - you might just fall under the definition.
If you're one of these people, maybe check your on-flight behaviour along with your baggage:
1. The Rear Seat Kicker
2. The Inattentive Parents
3. The Aromatic Passenger
4. The Audio Insensitive
5. The Boozer
6. Chatty Cathy
7. The Queue Jumper
8. Seat-Back Guy
9. The Armrest Hog
10. Pungent Foodies
11. The Undresser
12. The PDA couple
13. The Mad Bladder
14. The Single and Ready to Mingle
The survey also found that two thirds of passengers would alert a flight attendant to misbehaving passengers, while the rest would suffer in silence.
So that concludes it.
You're best off curling up in a non-intrusive ball and going to sleep for the whole journey.