This might be the best thing we've ever seen drawn, written or scrawled on a Starbucks cup, and we do not say that lightly.
These stunningly beautiful maps from JRR Tolkien's Middle Earth are the work of Liverpool-based artist and The Lord of the Rings fan Liam Kenny, and were recently shared by a barista on imgur.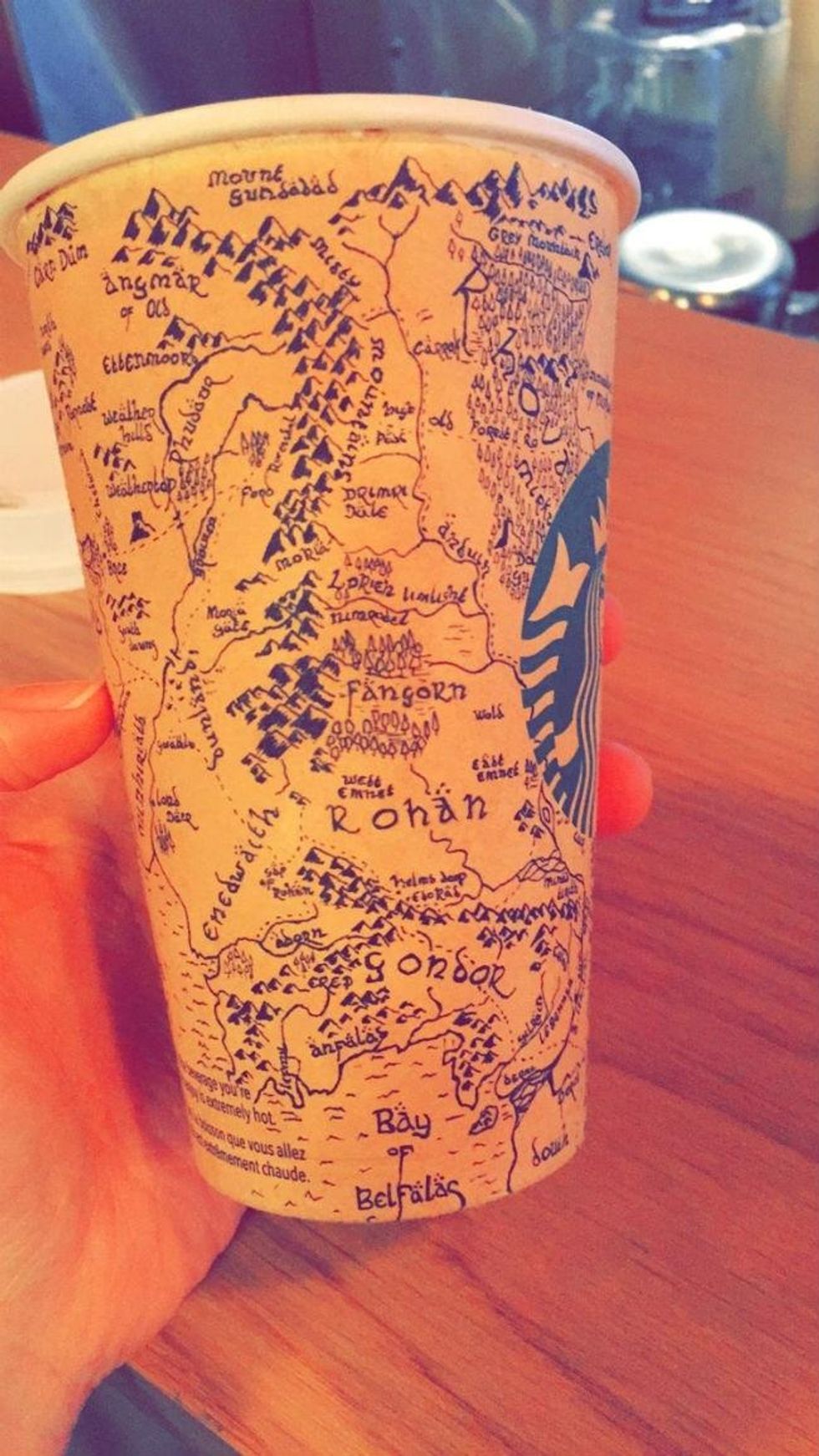 You can see more of 26-year-old Kenny's work on his Instagram page. i100.co.uk has contacted the artist to find out more about his work.
More: [There's now a three-hour version of the Hobbit trilogy]3
More: [City maps reimagined in style of JRR Tolkien's The Lord of the Rings]4
More: [This guy really likes the Lord of the Rings, his girlfriend probably does not]5