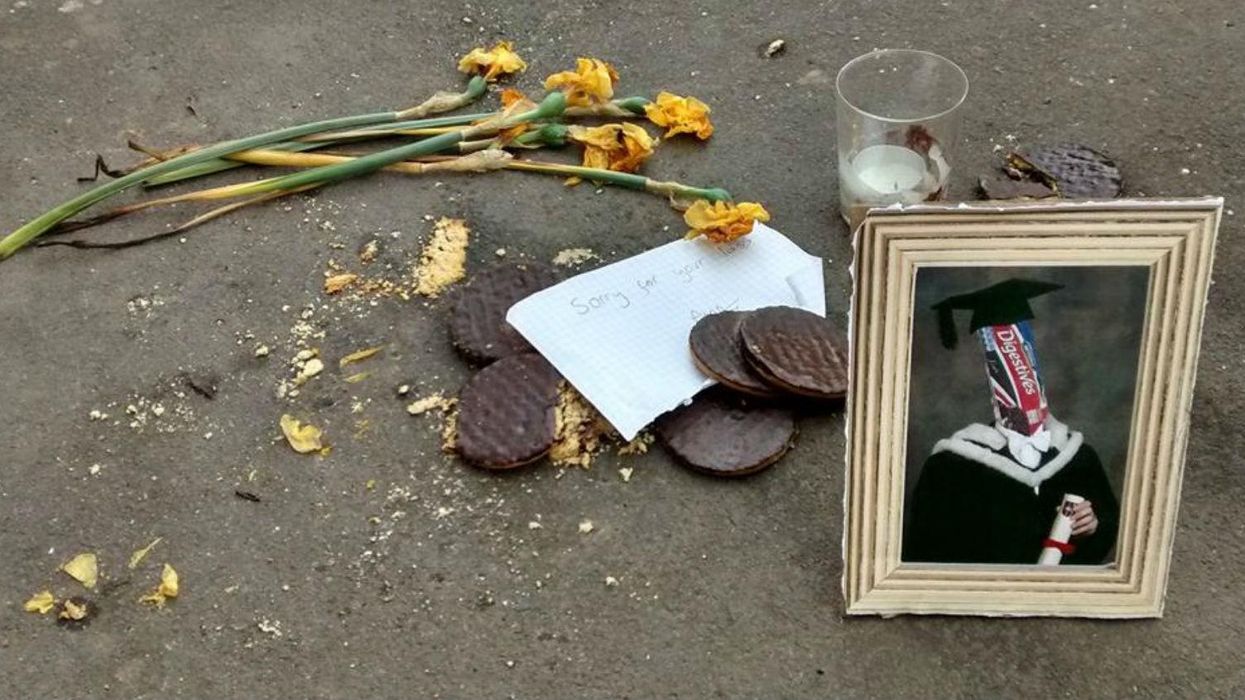 In Leamington Spa, an abandoned packet of chocolate digestives was found dropped and half crumbled upon the sorry floor.
Warwick PhD student Hugh Osborn was first to come across the depressing scene. There, alone, the crumbly tea-dunking snacks were left strewn along the pavement. Never to be eaten, never to be enjoyed.
He took a photo of the fallen biscuity heroes one evening last week:
And before long, a shrine in their honour appeared, complete with daffodils, a candle, and a note of condolence.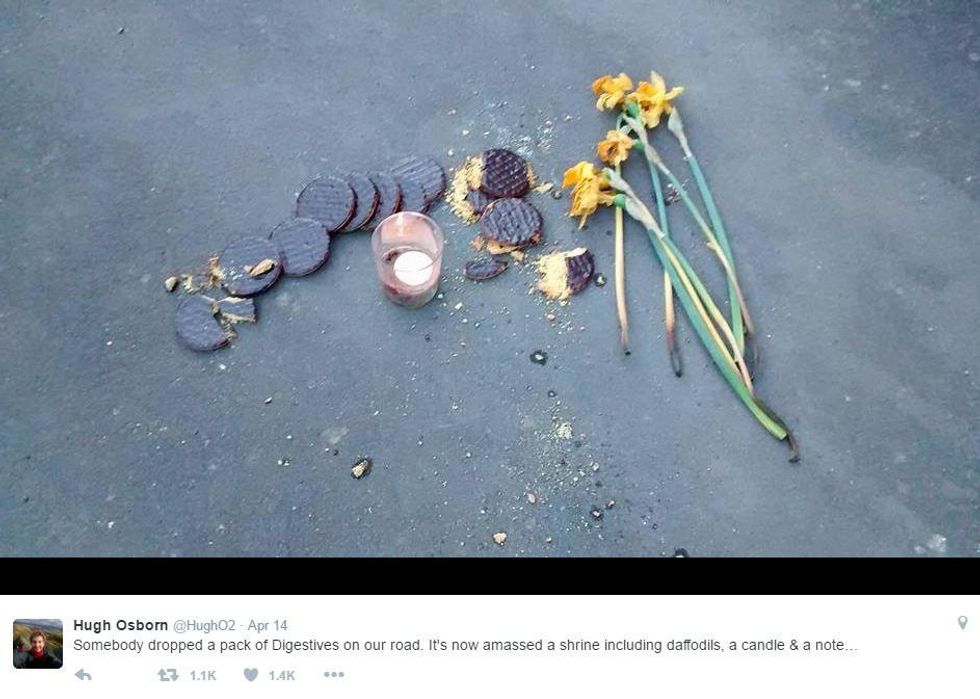 Many could relate to the moving scene. Digestives are the nation's favourite, after all.
Hugh provided updates for all those concerned.
We asked Hugh about the biscuits. He told indy100:
The biscuits appeared on our street in North Leamington on Tuesday night. I first saw them at around 10pm and felt the twinge of sympathy natural for such a horrible scene.

The next day my flatmate said that daffodils & a candle had appeared next to the biscuits, and that a shrine was developing. (Twitter has since revealed the initial shrine makers.)
Hugh continued:
On Thursday, I scribbled the note on the morning and then, on the way home in the afternoon, placed the framed image (it's actually just cardboard I'm afraid). More daffodils then appeared on Thursday evening, and another candle emerged. By Friday, however, the biscuits and shrine had been cleared away.

Biscuit welfare is an issue close to my heart.
Ours too, Hugh. Ours too.
It's little wonder that the incident has received national attention.
Last month, two cargo planes full of biscuits fly into South Yorkshire in response to shortage caused by flooding.
RIP, #LeamingtonDigestives. RIP.