AFP
On Thursday, the Leader of the Opposition Jeremy Corbyn met with the EU's chief Brexit negotiator Michel Barnier.
At a meeting in Brussels, members of the Labour front bench including shadow Brexit Secretary Keir Starmer, shadow Home Secretary Diane Abbott, and Corbyn's communications advisor Seamus Milne were photographed meeting Barnier.
He also met with Scotland's First Minister Nicola Sturgeon and the First Minister of Wales Carwyn Jones.
So titans all round really.
Meetings between 'adversaries' make for great historical photography
Think of Nixon meeting Kruschev for the kitchen debate.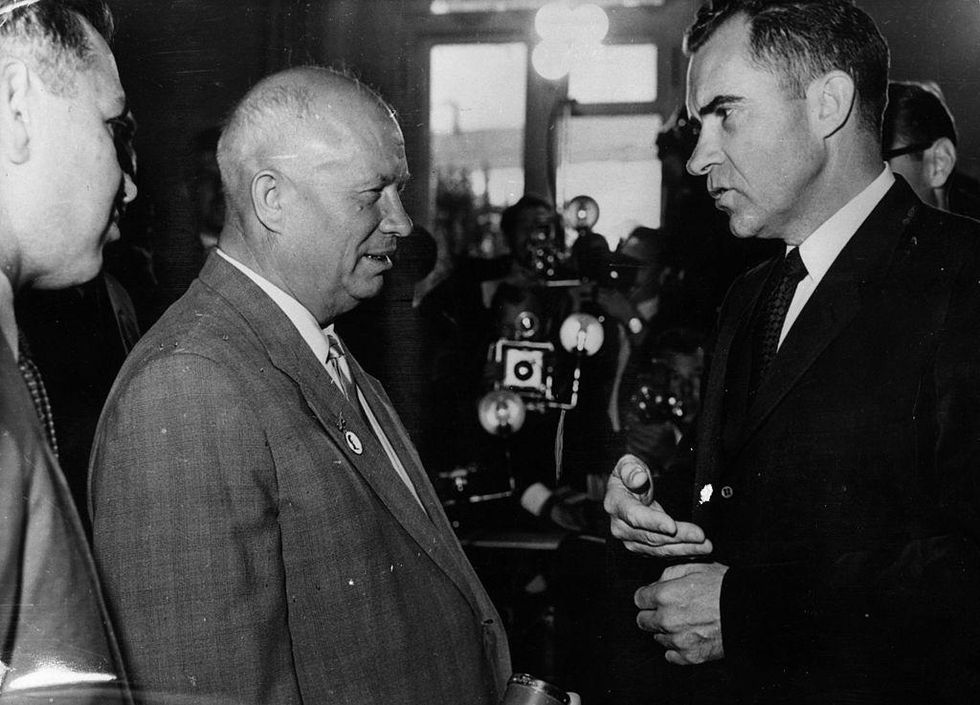 28 December 1959. Picture: Keystone/Getty Images (Getty Images)
Or Blair and Bush.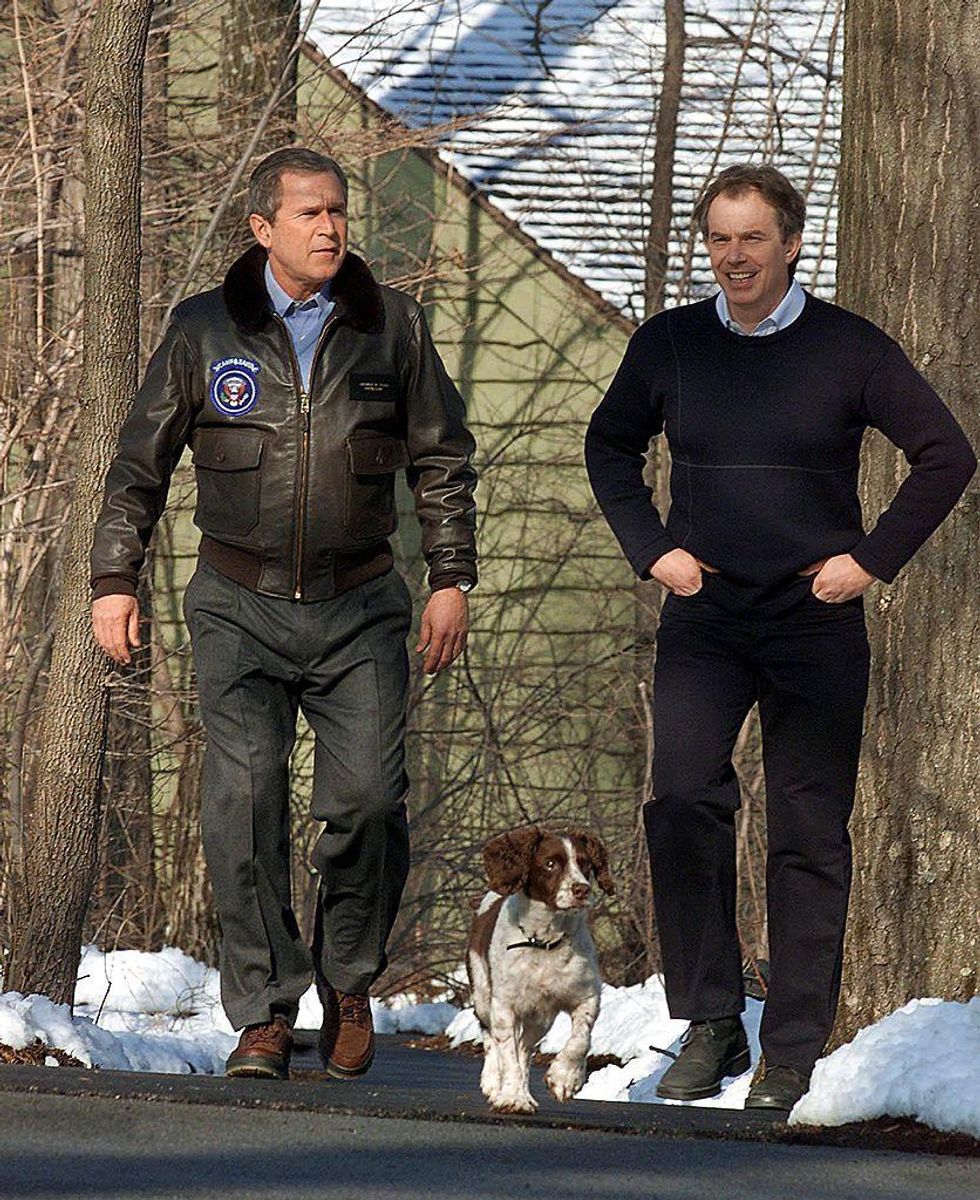 23 September 2001, Camp David. Picture: AFP PHOTO/Luke FRAZZA
And more recently, the first official face to face meeting between President Trump and President Putin at the G20 summit in July 2017.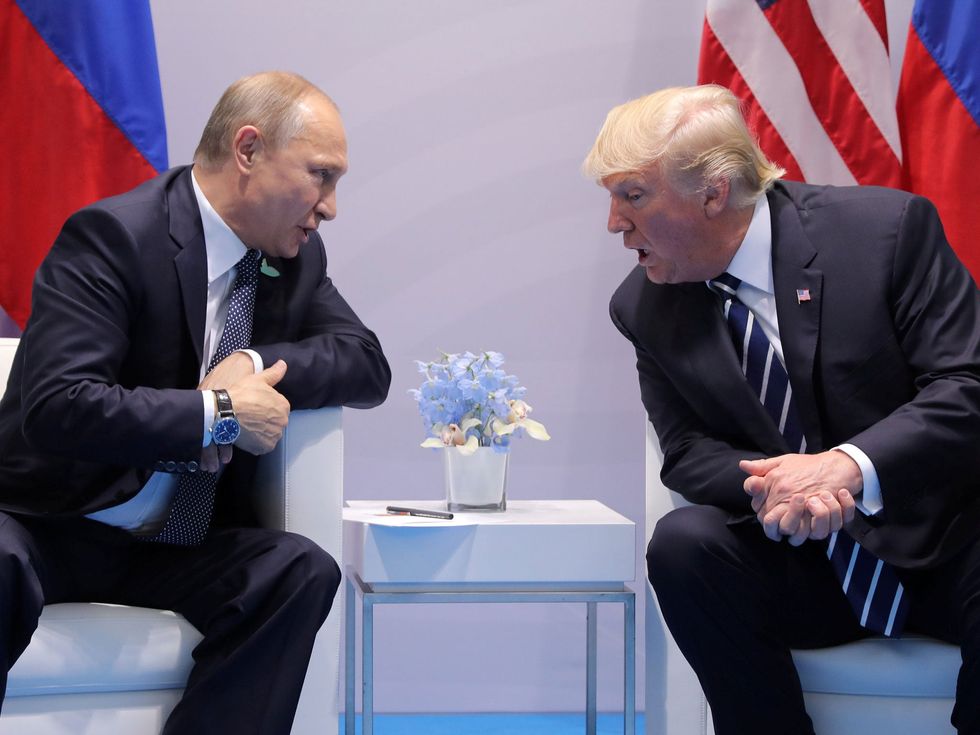 Donald Trump speaks with Russian President Vladimir Putin during their bilateral meeting at the G20 summit in Hamburg
More great historic images were made 13 July 2017 when Corbyn came up against Barnier.
Corbyn vs. Barnier
The purpose of the meeting was for Labour to set outs its vision for Brexit.
As the official opposition, and possibly government, it was thought useful for Barnier to hear from the people with which he could one day be dealing.
It also gave Barnier the chance to present Corbyn with this glam poster.
Picture: Olivier Hoslet/AP Photo/Pool
And Corbyn to give Barnier a personalised Gooner shirt.
Picture: Olivier Hoslet/AP Photo/Pool
Top tip: Get you a man who looks at you how Starmer looks at Barnier.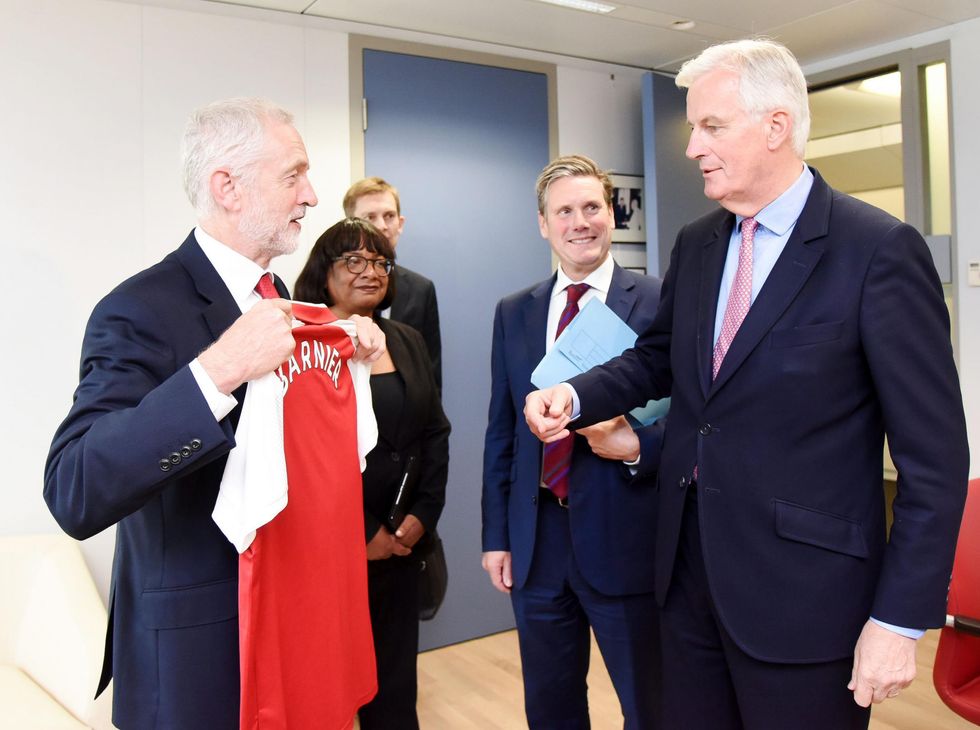 Picture: Olivier Hoslet/AP Photo/Pool
Ahead of the meeting Corbyn announced:
These are crucial negotiations for our country and we're here to ensure that we defend jobs and living standards and try and discover exactly what the views of European Union are today on the whole process
The same day, Barnier also met with First Minister of Scotland Nicola Sturgeon.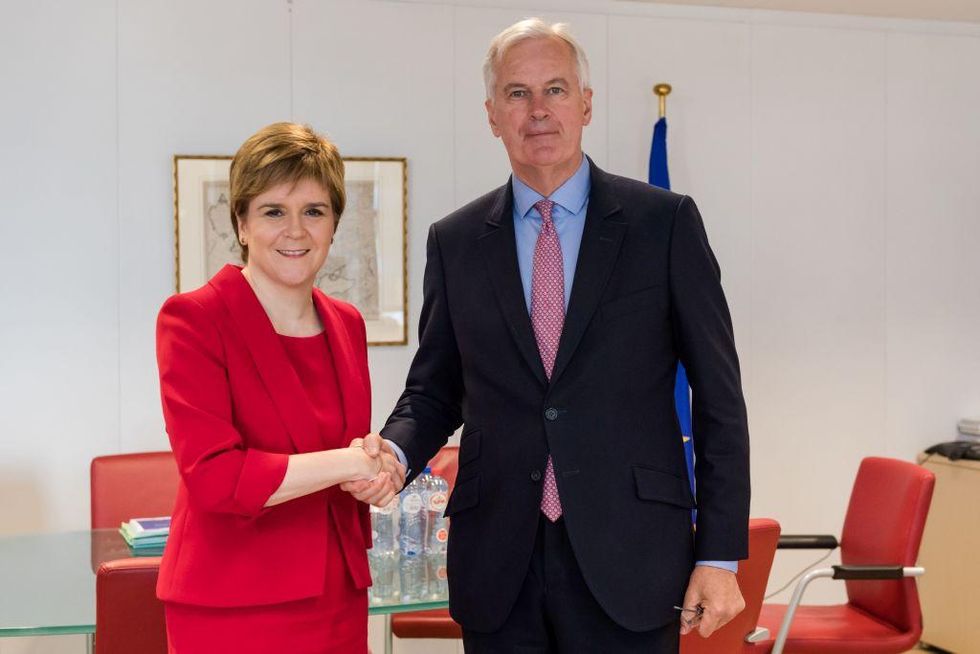 Picture: GEERT VANDEN WIJNGAERT/AFP/Getty Images
Scotland voted overwhelmingly to remain the EU.
It is on these grounds that Sturgeon has argued for a second referendum on Scottlish membership of the United Kingdom.
Barnier was also due to meet with First Minister of Wales Carwyn Jones.
May vs. Barnier
There are actually no public photos of Theresa May and the EU's chief negotiator.
She's met with the President of the EU Commission Jean Claude Juncker plenty of times.
But the pleasure of being photographed with Barnier is for her Brexit Secretary David Davis.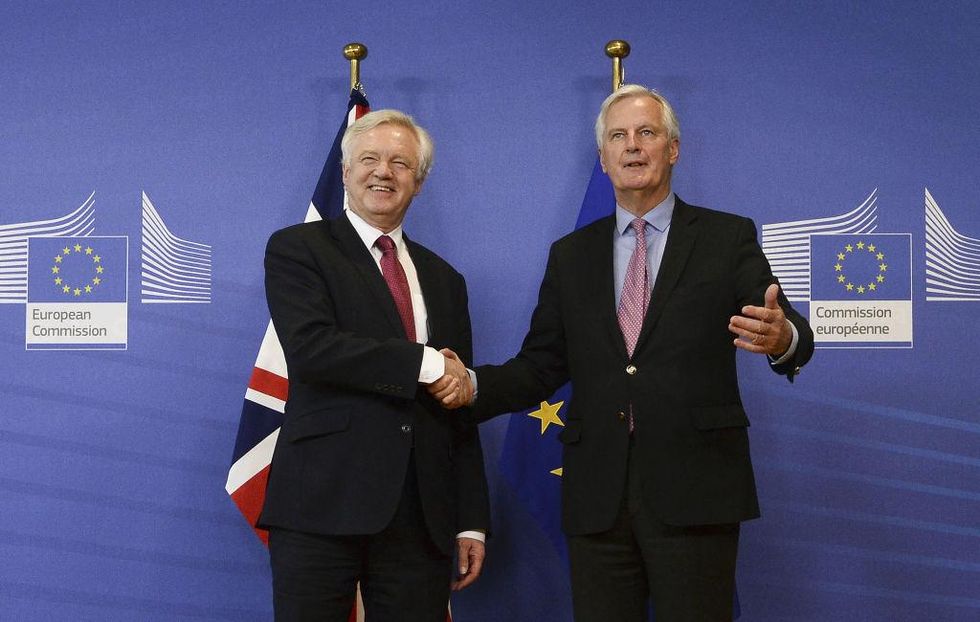 19 June 2017. Picture: JOHN THYS/AFP/Getty Images. (AFP/Getty Images)
Including this brilliant 'You what mate?' shot, caught by Emmanuel Dunand.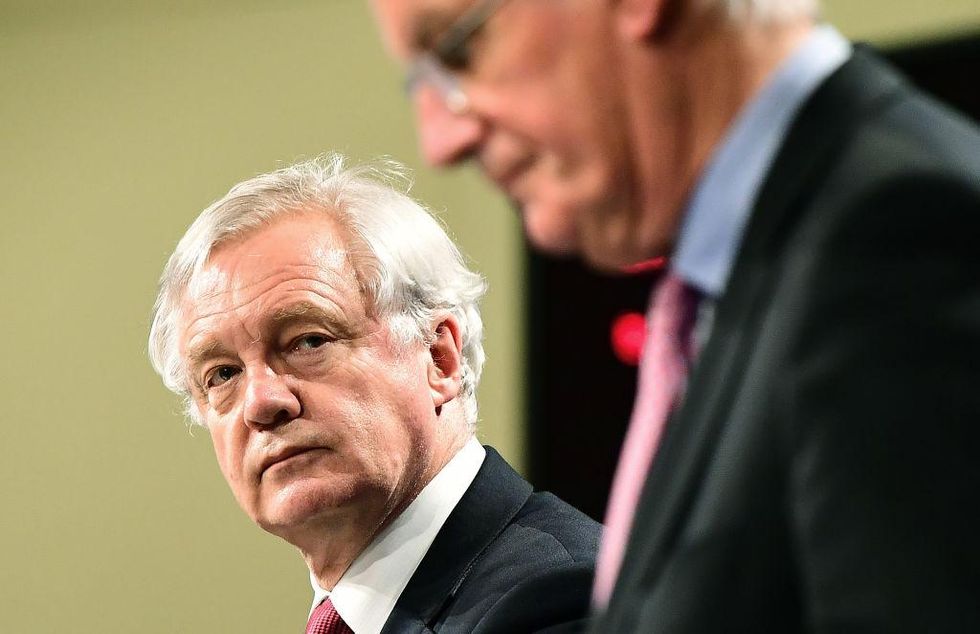 Picture: EMMANUEL DUNAND/AFP/Getty Images
So until May faces off against Barnier, this will remain are most memorable image of Britain in Europe.
Brexit, in a single shot. This morning at the EU summit. https://t.co/1WlKeekRQy

— Daniel Sandford (@Daniel Sandford) 1481804342
A second round of formal negotiations will take place on Monday.
HT BBC