Pink IPA. It has the same exclusionary, patronising ring to it as Yorkie's 'It's not for girls'.
But edgy craft brewery BrewDog claims its latest attention-grabbing campaign, along with its satirical name, is taking on the twin evils of gender pay inequality and sexist ads.
Yet not everyone is convinced of the wisdom of a campaign that switches the trademark blue of Punk IPA for a loud pink and dubs it a 'Beer For Girls', while boasting it is a "beer for women", a "beer for equality".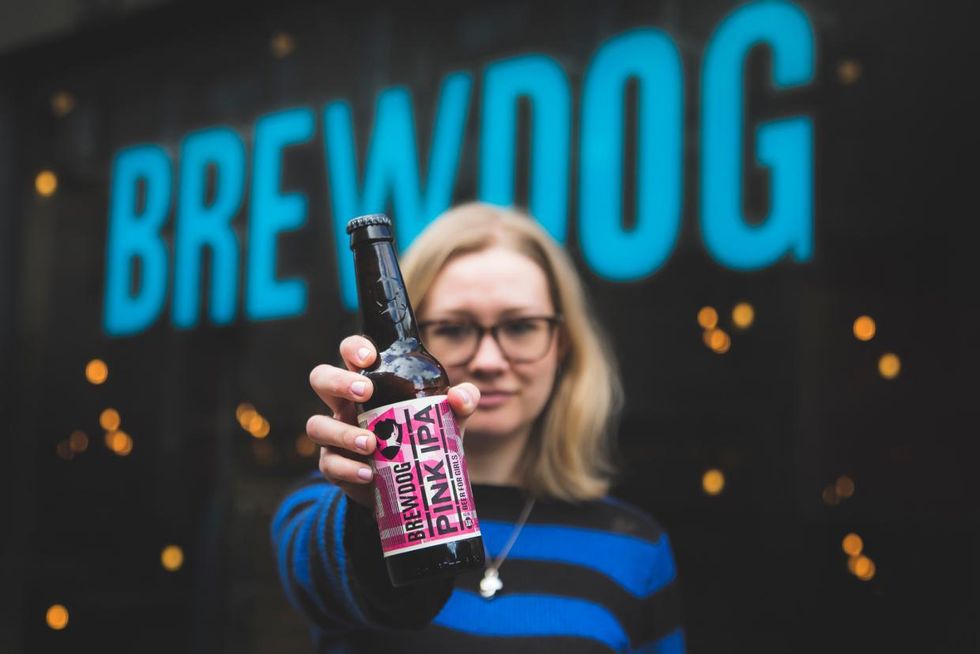 Picture: BrewDog
On the BrewDog blog, the company writes that the reductive name for the beer, which will launch in BrewDog bars on Thursday 8 March for International Women's Day, is:
parody on the failed, tone-deaf campaigns that some brands have attempted in order to attract women.
Unfortunately for them, jokes with exhausting, essay-length punchlines don't normally go down that well at the dinner table.
People are pointing out that the campaign is hollow if BrewDog isn't itself stepping up.
BrewDog claim that they are "committed to a workplace free from inequality of any sort" - the Guardian reports the company has disclosed a 2.8 per cent median gender pay gap in favour of men across its global business, which employs 1,000 people. Meanwhile, their top executives are pretty male heavy.
To do their bit to tackle the 20 per cent more that men earn more than women on average in the UK, BrewDog are charging men full price for the beer, while customers who identify as women get 20 per cent off, for the next four weeks.
Plus, 20 per cent of proceeds from Punk IPA and Pink IPA sold over the next 4 weeks will be donated to charities that fight inequality and support women - in the UK, the Women's Engineering Society and, in America, working women's justice charity 9to5.
Others are praising the beery bunch for clever marketing and their support of a worthwhile cause.
While one person made this pertinent point.
Pink IPA will be sold in the UK, Ireland, Germany, the Netherlands, the US and South Korea.