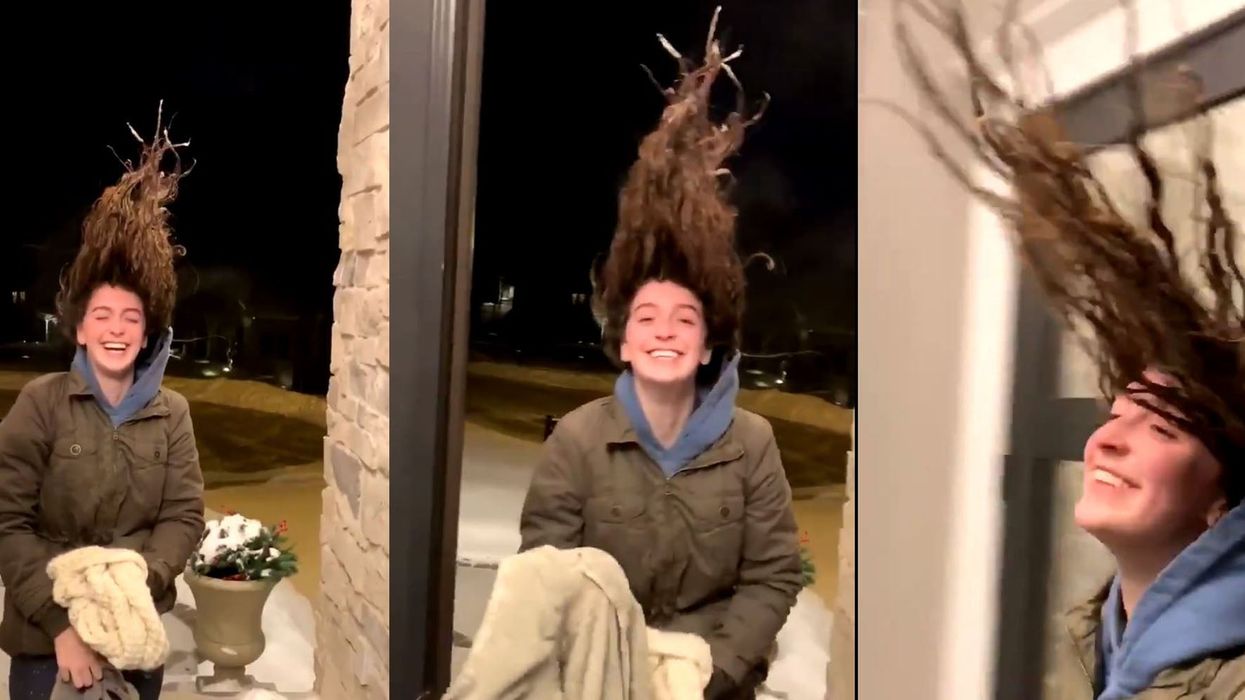 Twitter/ Taylor Scallon
While the UK's "snowmageddon" has blanketed large swathes of the country in snow and created travel chaos, it's not nearly as chilly as in the US.
The polar vortex across America has inflicted severe conditions, with a third of the country seeing temperatures of -17C (0F) or below.
And the icy conditions are causing all sorts of bizarre scenarios which people have been sharing on social media, from boiling water freezing mid-air to exploding toilet tanks.
But in perhaps one of the most hilarious incidents yet, a woman from Iowa's long wet hair froze rising straight up from her head.
Taylor Scallon posted a short video on Twitter which shows her laughing as she walks inside a house, with the strands of her hair standing in a wild tangle high above her head.
Scallon captioned the clip "Is Iowa really THAT cold?", and since posting it has gone viral with more than 2 million views.
People on Twitter were quick to point out the similarity between Scallon's unique hairstyle and that of a certain toy.
And others compared her new look to famous film characters including Syndrome from The Incredibles, Cindy Lou Who from The Grinch and the famous "hair gel" scene from There's Something About Mary.
At least there's no need for hairspray during a polar vortex.