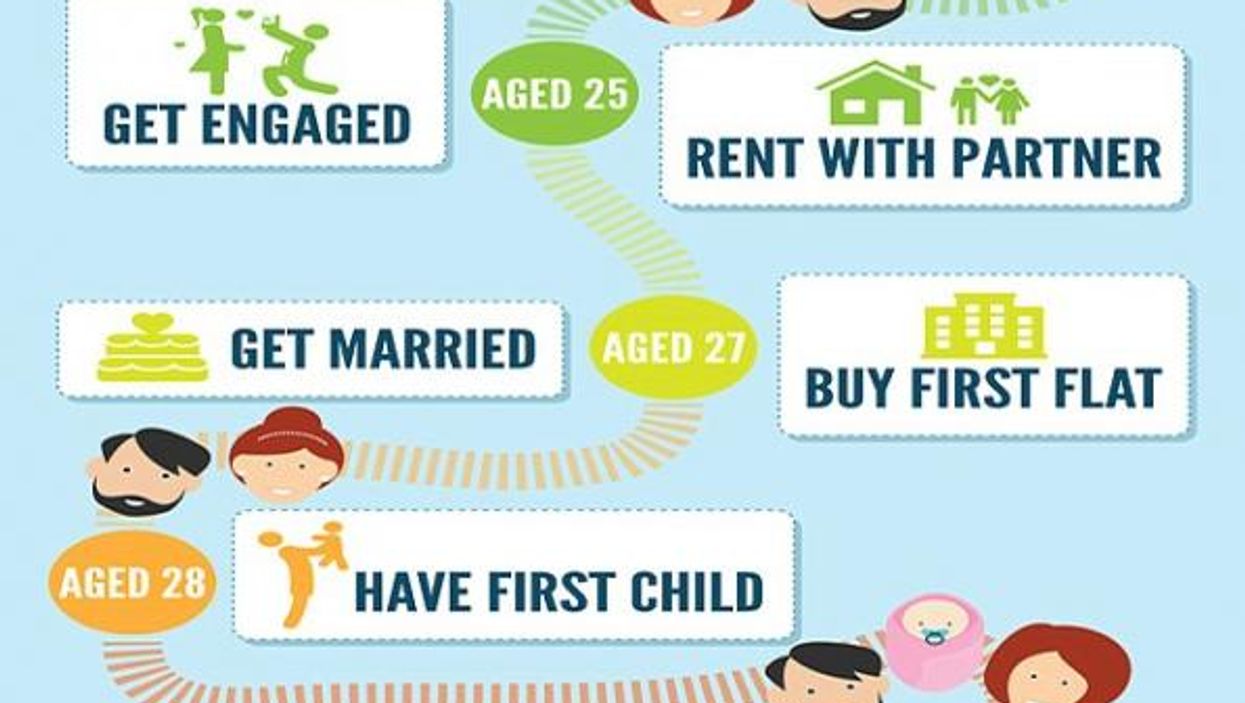 Earlier this week Mail Online published an infographic from Amigo Loans claiming to be the ultimate guide to life.
The image went semi-viral after its ridiculousness was highlighted by Twitter user JudeinLondon.
Notably it suggested readers marry at 27, buy two proprieties before they earned £40,000 per year and have a baby before earning the average wage. Terrifying.
Now, Liam Butler/@angryflatcap has fixed the infographic - and it's brilliant.
Much more realistic.