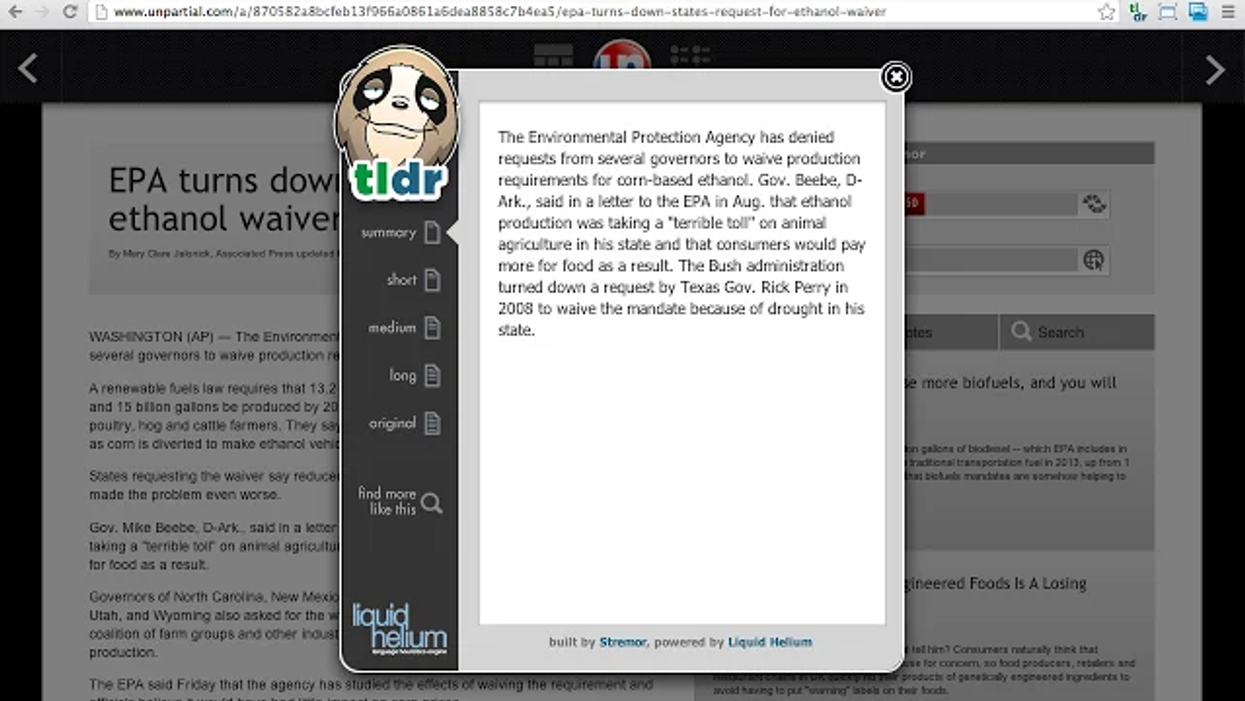 Prepare to be amazed by these nifty hacks to save both time and sanity. Work and play will never be the same again:
1. Summarise long articles
TLDR is an extension that summarises all the information on a webpage into one little box. We're not sure what dark magic makes it work but it's awesome.