What with the continued rise of Isis, the downing of passenger jets and the historic climate conference in Paris, you probably didn't notice some of 2015's most important local news stories.
Here's a round-up:
1. It was a big year for residents in the Ribble Valley.
2. ...and you thought it'd been blowing a gale in London.
3. Some films aren't as thrilling as this
4. This isn't about what you think it's about...
As the Courier's news editor Alan Richardson explained to i100.co.uk at the time: "It should be 'major jobs blow'." Of course, someone had taken the poster out of its casing, cut out the words and re-arranged them:
If you actually look closely you can see the lines... Some cheeky scamp has come along and taken his chances.
5. The award for Leicester's most pesky canine goes to...
6. Did you hear about this Brogdale scandal? We're guessing not
7. Not the tree outside Waterstones! A favourite to all
8. Probably our favourite headline of all time
9. Lock up your gardening tools, people
10. Quite how this happened, we'll never know
11. Just no words
12. Baited breath...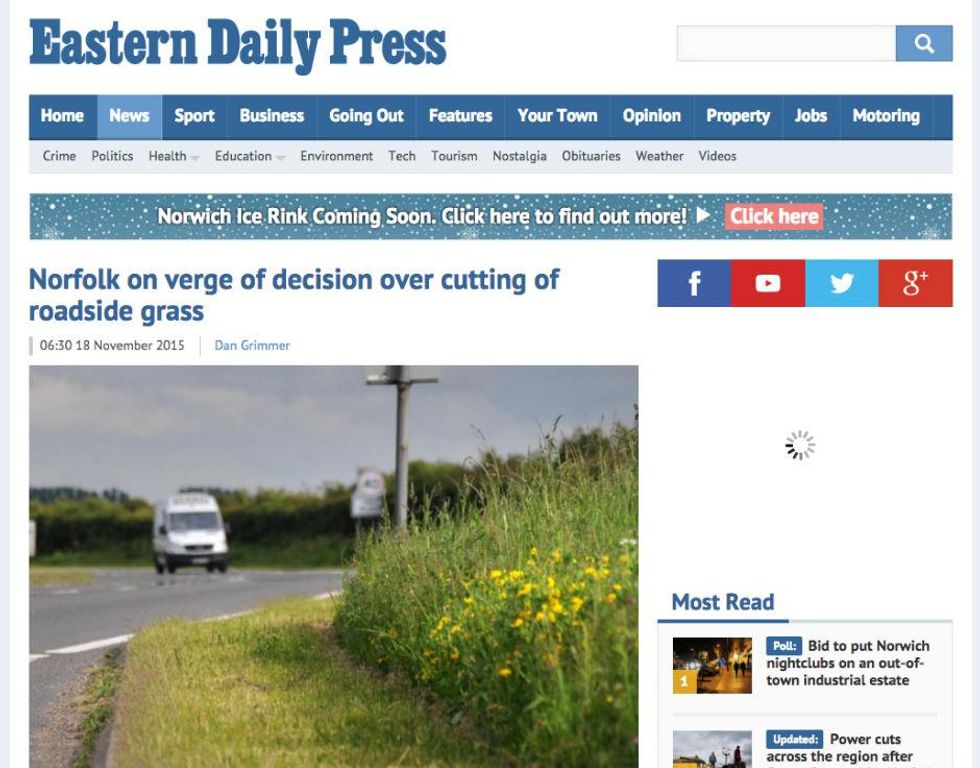 13. The year's most unlikely turn of events
14. Big trouble in little Bwlchgwyn
15. And finally... we love you Cornwall